(Kotagiri, India) Three students (Joshy and Arun from the Bangalore Province and Sebastian from the Majella V. Province) made their First Profession on the...
(Nigeria) The Redemptorists of the Vice Province of Nigeria witness the commissioning of the six confreres to the Province of South Africa on Wednesday...
The new book "Redemptorist Forces Chaplains: The Redeemer Abroad" released in April tells the story of the London Province of the Congregation of the...
At 11.30 am on Saturday 9 February 2019, in the Sala Clementina of the Vatican Apostolic Palace, the Holy Father Francis received at the...
MESSAGE OF HIS HOLINESS POPE FRANCIS FOR THE 53rd WORLD COMMUNICATIONS DAY « "We are members one of another" (Eph 4,25). From social network communities to the human community » Dear...
(Madrid, Spain) The Provincial Superior of the Redemptorist Missionaries, Francisco J. Caballero, visited the House...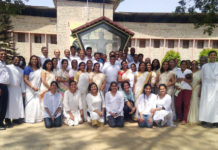 (Bengaluru, India) A year ago, the parish clergy, Rev. Fr. Louis Christopher C.Ss.R, the parish...
(Cordoba, Argentina) The National Meeting of the Redemptorist Family 2019 has been successfully concluded last...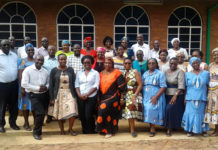 (Harare, Zimbabwe) Holy Trinity College, a school of theology co-owned by the Redemptorists, the Carmelites,...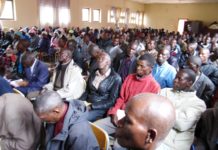 (Cunhinga, Angola) The rural parish and the shrine of Our Lady of Perpetual Help had...
Youth & Vocation Ministry
Choosing a path, discerning our vocation is not always easy. Many challenges may present themselves...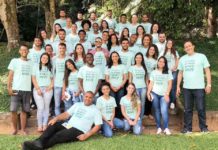 (Rio de Janeiro, Brazil) About 45 young people gathered at the Seminary of the Floresta...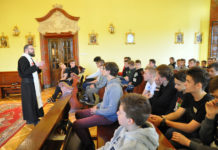 (Tuchów, Poland) On the first weekend of May, over fifty boys came to Tuchów to...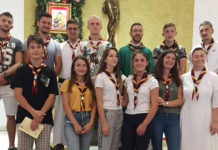 (Kamëz, Albania) The young animators of the Redemptorists Mission in Albania won the Living Word...
(Ho Chi Minh City, Vietnam) Some 43 young people were welcomed into the Catholic community...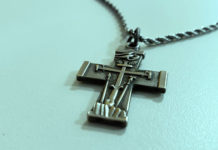 The Redemptorist Cross with the Redemptorist coat of arms created in 1738 (Brazil) - The Cross is one of the pillars of the Redemptorist spirituality,...
Introduction As we continue to reflect upon the message of the XXV General Chapter to the Congregation, we see that Partnership in Mission was addressed...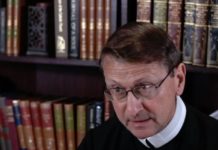 Noted Redemptorist theologian Fr. Dennis Billy is offering his new online course free to Redemptorist confreres and friends of the Redemptorists – but only...