VI National meeting of the Redemptorist Brothers from 12 to 16 August 2019 (San Leopoldo, Brazil) The Redemptorist Brothers Missionaries of the URB, together with...
(Cieneguilla, Peru) Altogether 15 Redemptorists from the North-South Vice- Provinces of Peru and the Province of Quito, participated in the moral-theological refresher course that...
(Vietnam) 50 years is a significant historic moment. In the Old Testament. The Jewish people celebrate every 50 years which is called the Holy...
MESSAGE OF HIS HOLINESS FRANCIS FOR WORLD MISSION DAY 2019 Baptized and Sent: The Church of Christ on Mission in the World Dear Brothers and Sisters, For the...
(Vatican City) With the invitation of Pope Francis, the pastoral commission of the Secretariat for Communications of the Holy See organized a workshop on...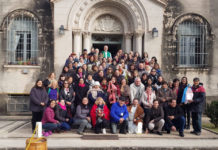 "LIVING MEMORIES OF THE REDEEMER" (Argentina) With great joy, we want to share with all of...
(Madrid, Spain) The Provincial Superior of the Redemptorist Missionaries, Francisco J. Caballero, visited the House...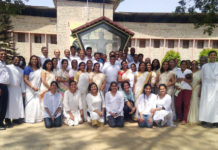 (Bengaluru, India) A year ago, the parish clergy, Rev. Fr. Louis Christopher C.Ss.R, the parish...
(Cordoba, Argentina) The National Meeting of the Redemptorist Family 2019 has been successfully concluded last...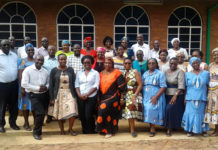 (Harare, Zimbabwe) Holy Trinity College, a school of theology co-owned by the Redemptorists, the Carmelites,...
Youth & Vocation Ministry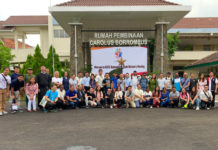 (Jogjakarta, Indonesia) On the Feast of the Most Holy Redeemer, titular patron of the congregation,...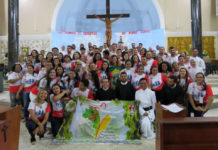 (Manaus, Brazil) The Vice-Province of Manaus was proud to host "Jumire," an International Congress for...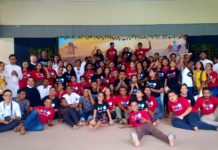 (Indonesia) The Indonesian Redemptorist young boys and girls who come from various backgrounds held their...
(Kamëz, Albania) The European Redemptorist Missionary Camp, continues at the Interprovincial Mission of Albania, of the...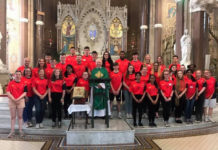 (Belfast, Northern Ireland) Summer Outreach is faith in action project that takes place every July...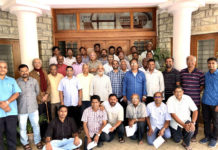 GO INTO THE DEEP (Bangalore, India) The Annual Retreat for the Province of Bangalore (first among the two for this year) took place from 7th...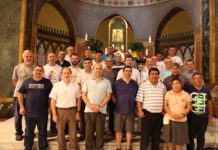 (Rome) The Redemptorist spirituality course for the Spanish speaking confreres began in Rome on Wednesday 10th of July, with the participation of 22 confreres...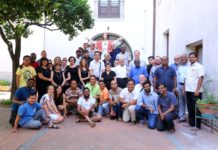 Part two of our travelogue took place in Ciorani where we were based for the remainder of the course. St. Alphonsus lived there from...