A Study Day will be held on 24 March 2021 in the Aula Magna of the Alphonsian Academy in Rome, on the occasion of...
In recent years the evidence of the degradation of our planet has become increasingly clear and growing. Likewise, the commitment of individuals, institutions, and...
(from the Alphonsian Academy Blog) About two years ago, on February 9, 2019, during the private audience that students and teachers had with him on the occasion...
"Come and See" (Jn 1:46) Communicating by Encountering People as They Are Dear Brothers and Sisters, The invitation to "come and see", which was part of...
The Dicastery for Promoting Integral Human Development announces the special website dedicated to Pope Francis' Encyclical "Fratelli tutti". It can be consulted by entering...
24 tons of food to tell the children of Haiti: "you are not alone". In the...
This year, the Laity Commission of the Latin American and Caribbean Conference proposes that we...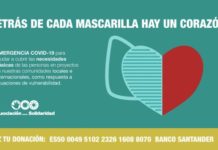 Association for Solidarity is moving to fight against the crisis of Covid-19. Since the beginning...
(Hanoi, Vietnam)- On Tuesday 22nd Opening Mass to begin the formation program for Redemptorist Lay Missionaries...
(Belo Horizonte, Brazil) The Meeting of Advisors and Coordinators of Redemptorist Lay Missionaries (MLR) of...
Youth & Vocation Ministry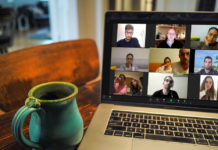 In the Zaragoza parish of Perpetuo Socorro, every Thursday at 8.30 pm, a group of...
Hue, Vietnam:  6/15/01/2021, members of Redemptorist Youth Ministry in Hue city (RYM HUE) go on...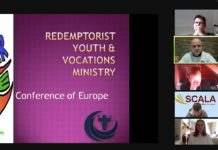 In this time of the pandemic, we are deprived of personal encounter. In all our...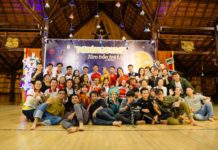 (Saigon, Vietnam) On the Mid-Autumn Festival, the Redemptorist Youth Missionaries Mien-Nam (Mien-Nam means the southern...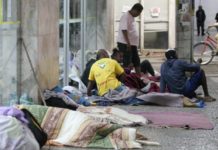 (Rio de Janeiro, Brazil) Come and help. Missionary Action unites young people at the Redemptorist Shrine...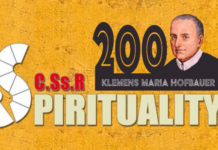 Scriptural impetus: "Whoever is faithful in a very little is faithful also in much." (Luke 16:10) "Then they told what had happened on the road, and...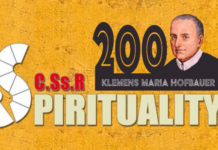 One of the features of the bicentenary of the death of our confrere Clement Hofbauer has been the variety of inspiring and useful texts...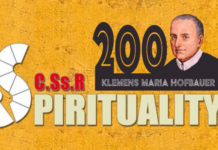 We cannot speak of "restructuring for mission" without making a direct connection with those who have already lived and been involved in the mission. ...