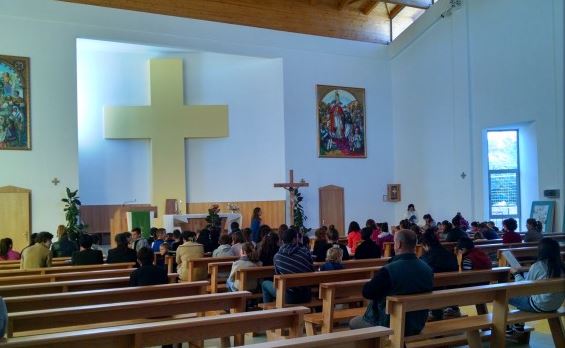 The Redemptorist Mission in Albania has begun Advent with three new churches: the Church of St. John Paul II in Bathore, with its affiliate church in Institut, and the Church of St. Claire in Arrameras. The shortage of priests has prompted the Redemptorists to take these three new churches.
We continue to work in the parishes of St. John Vianney in Kamëz and Assumption of Our Lady of Light, plus the affiliate church in Kasallë. We celebrated the first gathering of young people during the first weekend of Advent.
Bathore is a pastoral center full of vitality. A community of Dominican Sisters of Blessed Imelda lives there, with four Italian religious who do great social work, with courses in human development and pastoral care. There are various catechetical and Catholic action groups. In a rented place in Institut the Sunday Eucharist is celebrated and catechetical and youth groups also meet, with the collaboration of the Missionaries of Charity. On the first Sunday of Advent, which was also his name day, our confrere, Andrew Michon, received the keys to the church of the holy Polish Pope John Paul II, in a celebration at which the Auxiliary Bishop of Tirana-Durres presided.
Laureano del Otero
(Translation: Fr. Joseph P. Dorcey, CSSR)