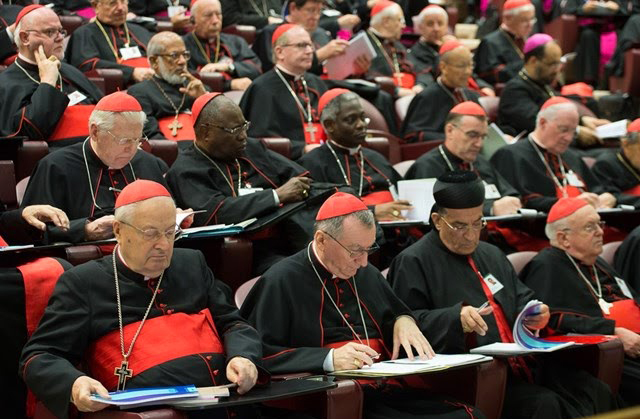 The vision of the world, and above all of the family, must be one which "passes through the lens of the Gospel, to encourage men and women to the conversion of the heart". In short there must be a more "Christ-centric" focus on the family.
 This – in summary – is the conclusion reached by the ten Small Groups, at the end of the second phase of the ongoing Synod on the Family.
The groups – divided according to language: two in French, three in English, three in Italian and two in Spanish – presented their reports Thursday. These contain their reflections the midway document that followed last week's general debate, as well as proposals to incorporate in the "Relatio Synodi" (RS), the Assembly's concluding text.
 These proposals include issues that the bishops, experts and delegates believe have been overlooked in the heat of debate, such as the themes of adoption, biotechnology and the spread of culture via the internet, which may condition family life.
The Working Groups also speak of the importance of policies in favor of the family and the need for greater attention to the presence of the elderly within families, and to families who live in conditions of extreme poverty.
 Their conclusions also denounce of the grave problems of prostitution, female genital mutilation and the exploitation of minors for sexual purposes and for labor.
 And they call for greater emphasis on the essential role of families in evangelization and in the transmission of the faith, highlighting their missionary vocation
To read more: http://www.news.va