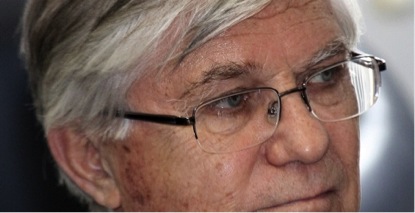 From the Alphonsian Newsletter:
R.I.P. Fr. Alfeo Prandel, C.Ss.R. (November 21, 1940 – July 10, 2014)
The most recent event, fraught with emotion, was the departure of our beloved Fr. Alfeo Prandel, administrator and treasurer of the Academy for the last 14 years, for his eternal "vacation" in the green pastures amidst restful waters. As you all know, he died this past July 10th after just two months of therapy. The funeral was celebrated the following day, in our church-sanctuary of Our Lady of Perpetual Help. Unfortunately I was in Germany, but I followed everything and I know that many of you came to accompany our dear friend and collaborator on his last earthly journey.
As Dean, in this communication, I want to thank Father General, the Moderator General of the Alphonsian Academy, Most Rev. Fr. Michael Brehl, for presiding at the funeral rite, the vicar general, the Very Rev. Fr. Enrique López for preaching a homily dictated by the heart of a long-time friend (see attachment), the vice-president, Fr. Alfonso Amarante, for having admirably lavished, in many ways, in sickness and after his death, his care on our Brother who now rests in peace. I cannot forget the same father's care, of which I was a witness, demonstrated in so many ways by the rector of St. Alphonsus community, Fr. Luciano Panella, as well as many confreres, especially Brazilians, who daily made themselves available to assist this dear man in his daily life of sickness and suffering.
In the fall, when we resume our academic activities, with the entire academic community present, we will celebrate a commemorative Mass. Meanwhile, thanks to Agnes Skowronska who, in June, helped me organize our resources for a future Communications Office. I offer here a link to an audio file, already recorded by her in 2006.
Here we can hear the friendly voice of Fr. Alfeo, where he tells us about his life before he joined us at the Academy.
http://www.awodka.net/aa/Storia_della_vita_Prandel.mp3
It is only 5 minutes, for a touch of his soul…
I remember that the same Fr. Alfeo, a month before becoming seriously ill, spoke personally of his history:
http://www.alfonsiana.org/newsletter/letter/?p=1496
P. Andrzej S. Wodka, CSsR
Alfonsiana Academy
(Translation: Fr. Joseph Dorcey, CSsR)