(Belo Horizonte, Brazil) The second Integration Meeting was held among the Redemptorist Units of Rio de Janeiro, São Paulo and Bahia from August 5 to 8 at the São José Retreat House in Belo Horizonte (MG), with the participation of about 50 confreres from the three units, who experienced days of study, sharing, prayers and fraternization.
The Redemptorists reflected on the conclusions of the Assembly of the Conference held in Mexico and studied the care of the homily, advised by Father Antonio Sagrado Bogaz, who worked on the theme: "The Art of Homily: Theological, Didactic and Pastoral Aspects".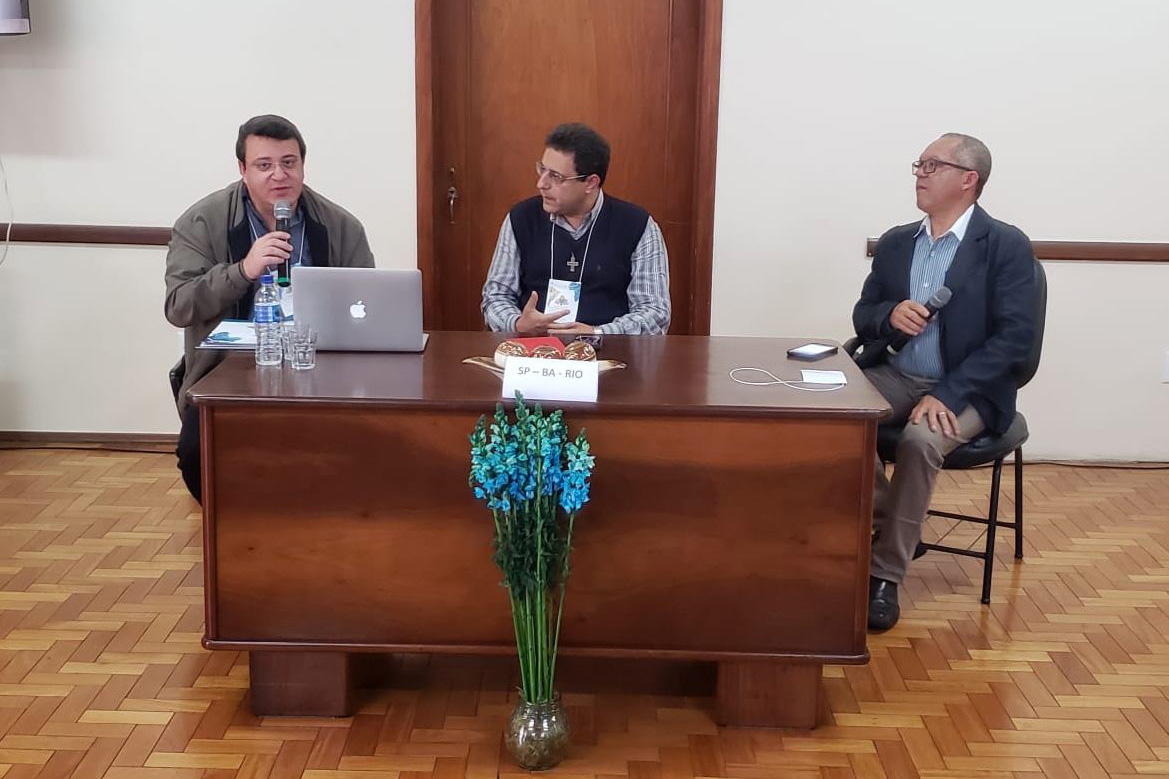 The participants also had a special moment with Father Isaías Nascimento, who presented his book "Dom Brandão: a sheep-smelling shepherd". The priest is a great connoisseur of the life and struggle history of Bishop José Brandão de Castro, a Redemptorist of the Province of Rio and first bishop of the Diocese of Propriá in Sergipe, where he served for 27 years for the poorest and most marginalized. Due to the centenary of the birth of Dom Brandão, completed on May 24, 2019, the Exhibition "Dom José Brandão: a faithful follower of St Alphonsus" was launched in the St Joseph Church, where, at night, the Provincial of Rio January, Fr. Nelson Antonio Linhares, C.Ss.R., presided at Mass.
On the last day of the meeting, the groups shared the final considerations of the Provincial Superiors of Rio de Janeiro, São Paulo and Bahia. The closing Mass took place at 10:30 am and was presided by Father Arcanjo of the Province of São Paulo.
The three Redemptorist Units have been promoting study and integration events in line with the restructuring of the Congregation. The meetings were already held in Aparecida (SP), this one in Belo Horizonte (MG) and the next should happen in Bahia, in November of this year.
Province of Rio