The General Secretariat for Finance met in Rome from 25 to 27 May. The theme of the meeting was the annual review...
(from the Alphonsian Academy blog) Many words today are overused. In some cases, various words have lost their original...
Youth & Vocation Ministry
On Saturday, April 30, 2022, a meeting of RYVM leaders from around the...
"First-Ever Annual Day: Joyful, Energetic, Vibrant" (India) On the 3rd...
On 24 and 25 March, the Secretariat of Apostolic Life (SeVa) met in...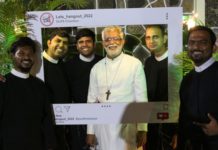 (India) The RYVM team of the Vice-Province of Majella organized a Lenten youth...
Redemptorist Youth League - Parish of Our Lady of Perpetual Help, Trojes, El...
Joaquim Parron, C.Ss.R., Redemptorist Missionary of the Province of Campo Grande and a member of the Central Commission of the XXVI General...
108th World Day of Migrants and Refugees 2022 (25 September 2022) Building the Future with Migrants and...
Press Release This morning the Holy Father, Pope Francis, appointed His Excellency Bryan J. Bayda, CSsR as Bishop...
On Saturday, April 2, the General Commission for Partnership in Mission gathered, for...
(Denver, U.S.A.) A dedicated group of Redemptorists and lay volunteers who have been...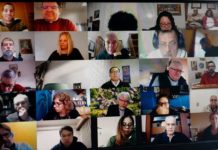 The First Meeting of Lay Missionaries of the Most Holy Redeemer of our...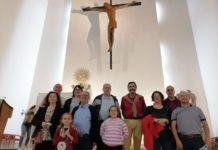 The Redemptorist lay missionaries of the parish of Our Lady of the Abandoned...
Partners in Mission (PIM) from throughout North America discussed selections from the Gospel...
On March 23, in Trinitapoli (BR, Italy), the correspondence of the Servant of God Father Giuseppe Maria Leone, Redemptorist, was presented....
Feast: March 15 CLEMENT MARY HOFBAUER WAS BORN IN TASSWITZ IN MORAVIA (Czech Republic) on December 26, 1751....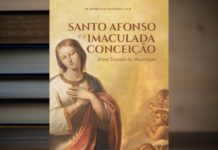 Brother André Luiz, a Redemptorist missionary, has written this book, seeking to present the contributions of Saint Alphonsus de Liguori (1696-1787) to...