This morning, Saturday 1 October 2022, in the Clementine Hall of the Vatican Apostolic Palace, the Holy Father Francis received the participants...
The third week of the XXVI General Chapter has been an important week for all the Chapter members as well as for...
Youth & Vocation Ministry
(India) "Study this Catechism! You need to KNOW What you believe". These are...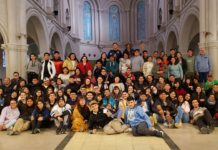 "With the gaze of the Redeemer we find ourselves in love", was the...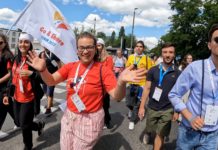 "Go and Share!" was the motto of the concluded XII European Meeting of...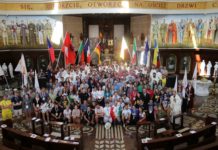 "Go and Share!" was the motto of the concluded XII European Meeting of...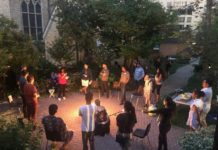 NETWORK Leadership Seminars and Workshops are programs of the Redemptorists of North America...
The 2nd week of the General chapter took up the important themes of Redemptorist Identity, Redemptorist Mission, Redemptorist Consecrated Life, Redemptorist Formation for...
1 SEPTEMBER 2022 Dear brothers and sisters! "Listen to the voice of creation" is the...
13 November 2022 For your sakes Christ became poor (cf. 2 Cor 8:9) 1. "Jesus...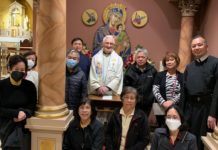 PIM Enrollment, Philadelphia, PA When I arrived in Philadelphia...
Members of the Commission for Partnership in Mission for the Conference of Redemptorists...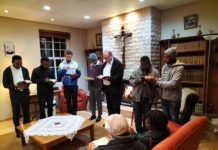 On the evening of the feast of St Alphonsus, the communities of Bergvliet...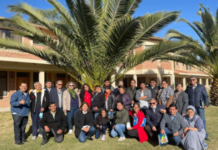 At the retreat house of the Sisters Servants of the Mother of God,...
In addition to celebrating the Solemnity of the Most Holy Redeemer on Sunday,...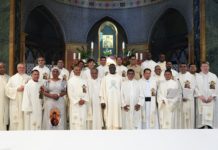 After three years of Covid restrictions, the Redemptorist Spirituality Course for the English-speaking confreres began in Rome on the 13th of June...
On March 23, in Trinitapoli (BR, Italy), the correspondence of the Servant of God Father Giuseppe Maria Leone, Redemptorist, was presented....
Feast: March 15 CLEMENT MARY HOFBAUER WAS BORN IN TASSWITZ IN MORAVIA (Czech Republic) on December 26, 1751....