From 26 to 31 January 2023, the XVIII Provincial Chapter of the Warsaw Province of the Redemptorists gathered at the Redemptorist retreat...
(from the Alphonsian Academy blog) Last 1 October 2022, on the occasion of the meeting with the members of...
Youth & Vocation Ministry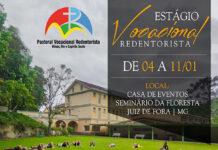 (Rio, Brazil) A vocation is a call from God that demands a response,...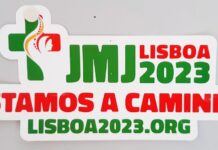 During World Youth Day 2023 in Lisbon, we want to welcome Redemptorist youth...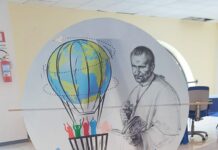 "Mary got up and went in haste" (Lk 1:39): this verse from the...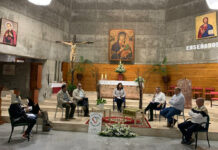 (Spain) Since more than half a century ago when the Redemptorist Missionaries arrived...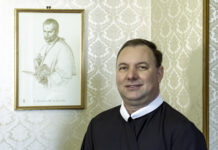 Rome, October 19, 2022 Prot. N.: 0000 200/2022
Hearts on fire, feet on the move (cf. Lk 24:13-35) Dear brothers and sisters! For...
Speaking with the heart."The truth in love" (Eph 4:15) Dear Brothers and Sisters, After having reflected...
Pope Emeritus, Benedict XVI, passed away on 31st December at 9:34 in the Mater Ecclesiae Monastery in the Vatican. The funeral of...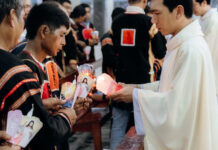 For the first time, the Vietnamese Lay Missionaries of the Most Holy Redeemer...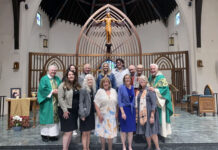 Presented as an opportunity to positively stimulate and revitalize the Congregation, restructuring for...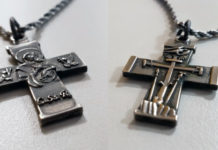 Redemptorist Associates Enrolled at Saint Mary, Annapolis, MD, U.S.A.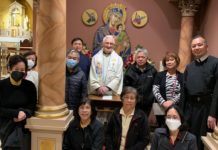 PIM Enrollment, Philadelphia, PA When I arrived in Philadelphia...
Members of the Commission for Partnership in Mission for the Conference of Redemptorists...
On January 14, the Redemptorist Family celebrates the memorial of Bl. Peter Donders CSsR. We propose a brief reflection about our blessed...
Grateful to God for the pontificate of Pope Benedict XVI, who passed away last Saturday, 31 December 2022, we recall one of...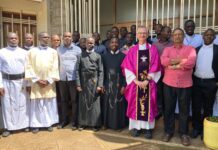 The proverbial phrase 'If the mountain will not come to Muhammad, then Muhammad must go to the mountain' literally came true when Fr....