(Burkina Faso, West Africa) On the feast day of Our Lady of Perpetual Help, which filled our hearts with joy for the wonders of Our Lady in the life and history of our family It was a great moment of joy with our great Redemptoristine Sisters of Kiri who welcomed the first professed to this monastery on June 27, 2019!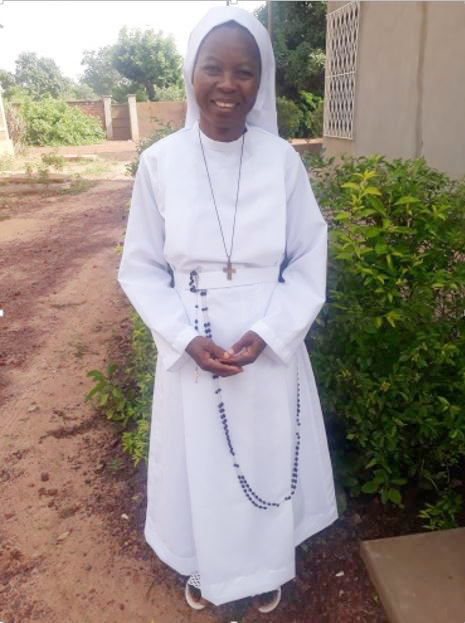 Indeed during a simple and prayerful ceremony, Sr Marie Solange DABIRE of the Glorious Cross was received as temporary professed Redemptoristine by Sr. Marie Anaïs KIEMA, Prioress of the Monastery of the Most Holy Redeemer (O.Ss.R.) of Kiri. This mass, under the patronage of Our Lady of Perpetual Help, was presided by Bishop Paul OUEDRAOGO, Archbishop of Bobo Dioulasso, in the presence of the Vice-Provincial of West Africa, Father Patrice NYANDA, Bishop Emeritus of Bobo, Bishop Anselme and several priests, major superiors of the Institutes, including Sr. Marie Veronique de Diabo and other religious and faithful.
We give thanks to God for this wonderful gift that will help revitalize the contemplative mission of our great Sisters in their monastic vocation.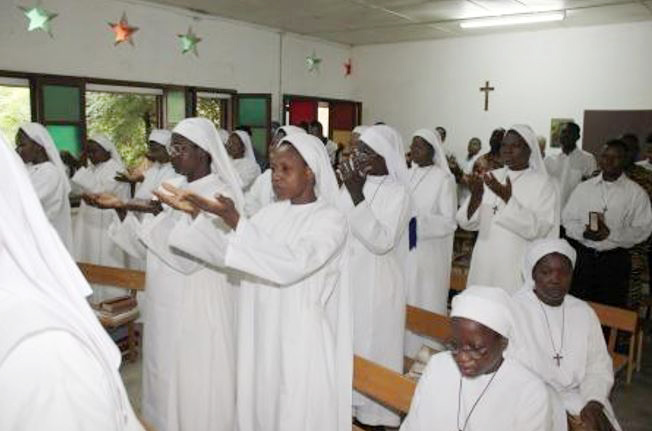 May our Lady of Perpetual Help obtain perseverance and fidelity to Sr. Marie Solange of the Glorious Cross, and give us many other Redemptoristine Sisters throughout the world. May God bless all!
Biaou chabi Simeon, C.Ss.R