(Reyes, Bolivia) During the Eucharistic celebration in the presence of the Apostolic Nuncio, Archbishop Angelo Accattino, several bishops and a cathedral full of priests,...
THE EUROPEAN REDEMPTORIST MISSIONARY CAMP STARTS IN 2019 IN THE ALBANIAN INTERPROVINCIAL MISSION (Albania) The European Redemptorist Missionary Camp officially started in the Albanian Mission...
(Mumbai, India) The 30th of June 2019, the Feast of Bl Genarro Maria Sarnelli was a historic moment in the V. Province of Majella....
MESSAGE OF HIS HOLINESS FRANCIS FOR WORLD MISSION DAY 2019 Baptized and Sent: The Church of Christ on Mission in the World Dear Brothers and Sisters, For the...
(Vatican City) With the invitation of Pope Francis, the pastoral commission of the Secretariat for Communications of the Holy See organized a workshop on...
(Madrid, Spain) The Provincial Superior of the Redemptorist Missionaries, Francisco J. Caballero, visited the House...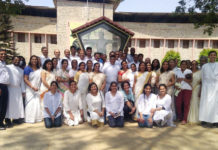 (Bengaluru, India) A year ago, the parish clergy, Rev. Fr. Louis Christopher C.Ss.R, the parish...
(Cordoba, Argentina) The National Meeting of the Redemptorist Family 2019 has been successfully concluded last...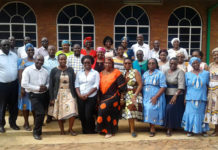 (Harare, Zimbabwe) Holy Trinity College, a school of theology co-owned by the Redemptorists, the Carmelites,...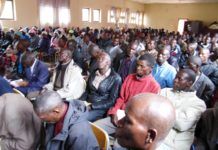 (Cunhinga, Angola) The rural parish and the shrine of Our Lady of Perpetual Help had...
Youth & Vocation Ministry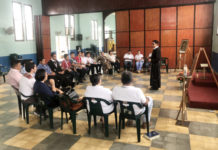 (San Salvador, El Salvador) The RYVM team organized the third Vocation encounter on Sunday the...
Choosing a path, discerning our vocation is not always easy. Many challenges may present themselves...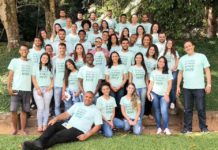 (Rio de Janeiro, Brazil) About 45 young people gathered at the Seminary of the Floresta...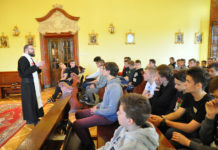 (Tuchów, Poland) On the first weekend of May, over fifty boys came to Tuchów to...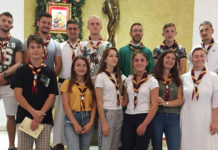 (Kamëz, Albania) The young animators of the Redemptorists Mission in Albania won the Living Word...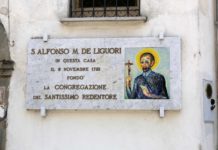 (Ciorani, Italy) The twenty-day Redemptorist Spirituality Course in English began at our headquarters in Rome on June 10th.  Twenty-one Redemptorist priests from Units in Manila,...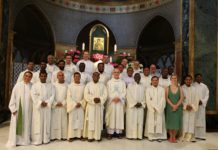 (Rome) The Redemptorist Spirituality Course for the English speaking confreres started in Rome on 10th of June 2019 as confreres and lay associates from...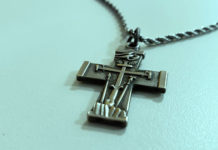 The Redemptorist Cross with the Redemptorist coat of arms created in 1738 (Brazil) - The Cross is one of the pillars of the Redemptorist spirituality,...