Introduction The General Government has proclaimed 2020 - 2021 as a jubilee year in honor of the Congregation's "second founder," Saint Clement Maria Hofbauer. Jubilee...
Rome, May 30, 2020 Vigil of Pentecost Dear Confreres, Sisters Lay Missionaries and Associates, On Sunday, we celebrate the great feast of Pentecost and the outpouring of...
Laudato Si Week  2020 Our Christian faith and our Redemptorist spirituality have been challenged in recent decades to respond to the ecological crisis. The promulgation...
Dear Brothers and Sisters, The month of May is approaching, a time when the People of God express with particular intensity their love and devotion...
Vatican City, 16 March 2020 Dear consecrated brothers and sisters, The Lord is calling us to live this Lent of the year 2020 in a very...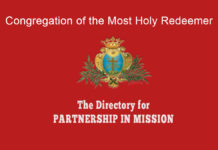 Where does this process of Shared Mission want us to take? What structures are helping...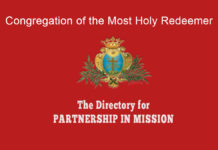 In the fourth video in this series Fr. Rui Santiago addresses the contents of the Directory...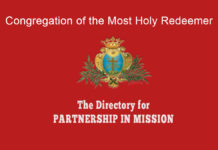 In the third video of this series, Fr. Rui Santiago presents the structure and contents...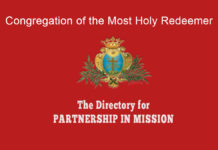 Why are we talking about a shared mission? This "Shared mission" is a new language, relatively...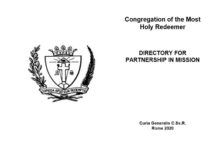 (Rome) The XXV General Chapter had requested the preparation of a directory that would outline...
Youth & Vocation Ministry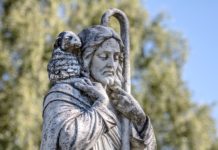 The Catholic Church celebrates the 57th annual World Day of Prayer for Vocations on Good...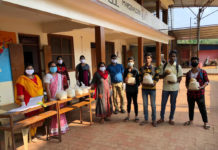 (Goa, India) With the lockdown in India continuing into the 4th week and extending till...
(Wanno Gaspar, Indonesia) "FOOTSTEPS OF ST. CLEMENT MARIA HOFBAUER" was the theme of the gathering...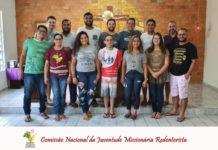 (Campina Grande, Brazil) - The meeting of the National Commission of Redemptorist Missionary Youth (Jumire)...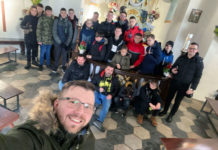 (Tuchow, Poland) Almost 120 boys from various parts of Poland, as well as from abroad,...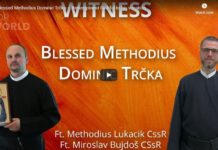 This week's episode of series "For World" presents blessed Methodius Dominic Trčka. Frs. Method Lukačik CSsR and Miroslav Bujdoš CSsR talk about their blessed confreres and,...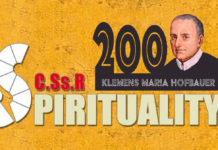 Introduction: What is mission? In order to understand what the expression "partnership in mission" or "shared mission" means, we first must answer another question: What...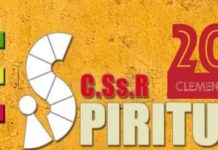 "Are our ministries, our works and our presence consonant with what the Spirit asked of our founders and foundresses? Are they suitable for carrying...