(Madrid, Spain) Faced with the situation of the arrival of Covid 19 in Spain, the Association for Solidarity and Redemptorist Youth and Vocation Ministry...
Fr. Raphael Gallagher C.Ss.R. shares with us his retreat conferences that he was preaching last week. His reflections address the reality of life of many...
Dear Confreres, Sisters, Lay Missionaries and Redemptorist Associates, Greetings from Scala News. This is to bring to your kind notice that we the members of...
"We implore you on behalf of Christ, be reconciled to God" (2 Cor 5:20) Dear Brothers and Sisters, This year the Lord grants us, once again,...
(Rome) The Catholic Church worldwide commemorates the First Anniversary of the Meeting on the Protection of Minors that took place from between 21 and...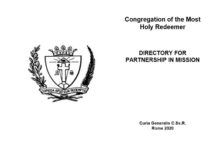 (Rome) The XXV General Chapter had requested the preparation of a directory that would outline...
(Madrid, Spain) In 2020 the Redemptorist missionary team in Spain, the "Cesplam" (Center for Missionary...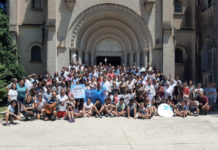 (Córdoba, Argentina) Approximately 180 lay people and religious met together at St. Alphonsus Monastery in...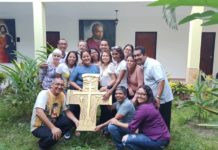 (Caracas, Venezuela) On January 25, 2020, in the Redemptorist community of the Immaculate Conception Parish...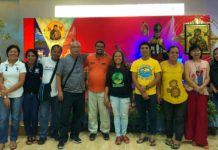 (Baclaran, Philippines) The Redemptorist Vice-Province of Manila held the second session of their 15th VP...
Youth & Vocation Ministry
(Wanno Gaspar, Indonesia) "FOOTSTEPS OF ST. CLEMENT MARIA HOFBAUER" was the theme of the gathering...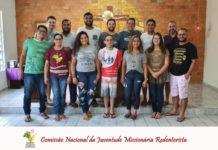 (Campina Grande, Brazil) - The meeting of the National Commission of Redemptorist Missionary Youth (Jumire)...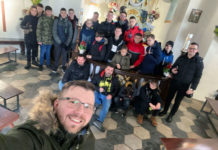 (Tuchow, Poland) Almost 120 boys from various parts of Poland, as well as from abroad,...
Dear Redemptorist family! With the missionary joy that embraced us at the beginning of 2020, we...
Si has perdido el vigor interior, los sueños, el entusiasmo, la esperanza y la generosidad,...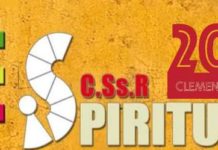 "To preach the gospel ever anew" - In dialogue with our time  Introduction One of the most well-known expressions of St. Clement Maria Hofbauer includes the...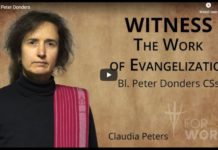 He emphasized the goodness of God, addressed him as a "good God", who will provide what is needed. He inspires us to receive and...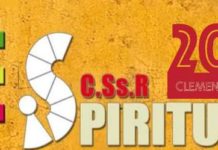 Introduction Who are saints? Strictly speaking, only God is holy, as we affirm in the "Gloria": "For you alone are the Holy One; you alone...