Seven students from India were ordained Deacons on 30th November 2022 at St. Clement's Study House Vadavathoor, Kottayam, Kerala, India. We, the...
From the blog of the Alphonsian Academy: We asked some renowned moral theologians from different countries with ties...
Youth & Vocation Ministry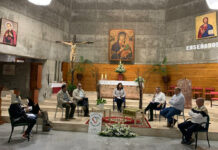 (Spain) Since more than half a century ago when the Redemptorist Missionaries arrived...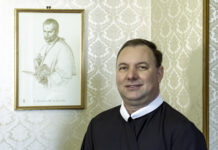 Rome, October 19, 2022 Prot. N.: 0000 200/2022
(India) "Study this Catechism! You need to KNOW What you believe". These are...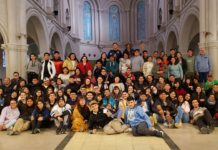 "With the gaze of the Redeemer we find ourselves in love", was the...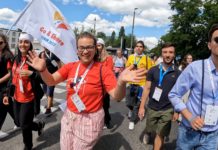 "Go and Share!" was the motto of the concluded XII European Meeting of...
November 22, the Alphonsian Academy brought us together in a webinar to reflect on a topic of importance: "Integral ecology and lifestyles...
MESSAGE OF HIS HOLINESS POPE FRANCISFOR THE SIXTH WORLD DAY OF THE POOR 13 November 2022, Thirty-third...
Message of the Holy Father Francis for World Mission Day which is celebrated on Sunday 23 October 2022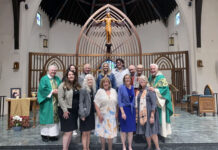 Presented as an opportunity to positively stimulate and revitalize the Congregation, restructuring for...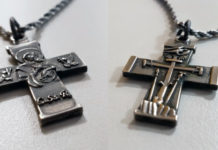 Redemptorist Associates Enrolled at Saint Mary, Annapolis, MD, U.S.A.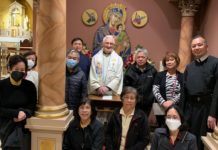 PIM Enrollment, Philadelphia, PA When I arrived in Philadelphia...
Members of the Commission for Partnership in Mission for the Conference of Redemptorists...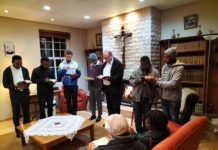 On the evening of the feast of St Alphonsus, the communities of Bergvliet...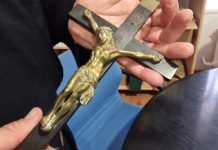 Yesterday, in Madrid Cathedral, the twelve Redemptorists who died martyr's death in 1936 were beatified. In this way, the Church solemnly proclaimed...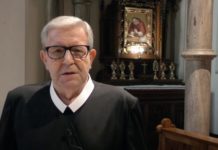 Fr. Antonio Marazzo, CSsR, the General Postulator for the cause, shares his reflection on the witness of the lives of our confreres...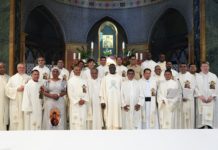 After three years of Covid restrictions, the Redemptorist Spirituality Course for the English-speaking confreres began in Rome on the 13th of June...