The rapid development of computer technology and robotics means that their presence in our social life is growing. As a result, there are also...
The members of the General Secretariat for Evangelization met in Porto (Portugal) on 11-14 November. During the first days, they accompanied the Commission for the...
On November 6, the Redemptorist Family celebrates the memory of the six Martyrs of Cuenca. Faithful to their call to witness to the Redeemer,...
MESSAGE OF HIS HOLINESS FRANCIS FOR WORLD MISSION DAY 2019 Baptized and Sent: The Church of Christ on Mission in the World Dear Brothers and Sisters, For the...
Those who turn ordained ministry into occupation 'lose the heart of ministry, lose the gaze of Jesus who looked upon all of us and...
(Bonn, Germany) The Provincial Councils of the Provinces of Indonesia and St. Clemens met in...
(Portugal) In the year 2017, some of the Redemptorists from Portugal came up with a...
(Tasswitz, Czech Republic) St. Clement Hofbauer Committee (Austria) had issued an invitation to the annual...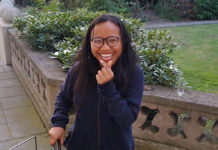 (Kirchhellen, Germany) The Redemptorists welcomed Matilda Angelina Inna on 29th August 2019 from the island...
The Lay and the Religious Redemptorists of Spain and Portugal gather for the XVI Meeting...
Youth & Vocation Ministry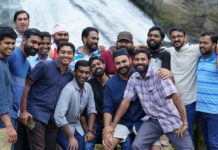 (Mattoor, India) Youth means energy. It was evident when 22 young confreres of Liguori Province...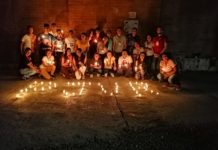 (Piedecuesta, Colombia) The delegates of the Redemptorist Youth Vocation Ministry (RYVM) met together in Piedecuesta,...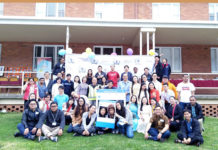 (Melbourne, Australia) The Redemptorist students at Kew Formation House organized a Redemptorist day with the...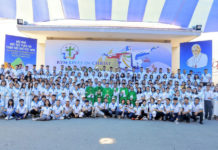 (Hue, Vietnam) More than 400 members of three Redemptorist Youth groups took part in their...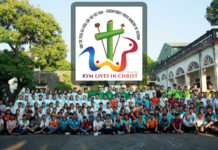 (Vietnam) The RYM groups from three different regions of Vietnam will gather in Hue City...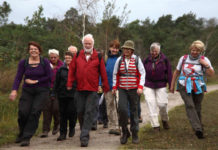 (Wittem, Netherlands) Ten years ago, on October 2009, a new way of pilgrimage in the Netherlands was born: 'PeerkePad': a foot pilgrimage route between...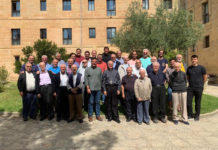 "Living the prophecy in exile" Spiritual exercises with Mons. Silvio Báez (Burgos, Spain) As every year, during the first week of September, the Redemptorists of the...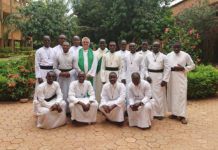 (Ouagadougou, Burkina Faso)From Monday 19th to Friday 23th August 2019, Altogether 18 brothers of the Redemptorist Vice-Province of West Africa are participating a course on...