Pope Francis recognises Our Lady of Perpetual Help as Patroness of the State of Mato Grosso do Sul, before God and the...
Father Jan Kuník CSSR and Brother Lukáš Michalovič CSSR made vows of chastity, poverty and obedience to the Provincial of the Congregation...
Youth & Vocation Ministry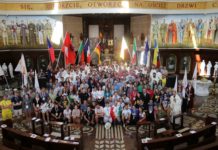 "Go and Share!" was the motto of the concluded XII European Meeting of...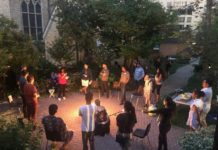 NETWORK Leadership Seminars and Workshops are programs of the Redemptorists of North America...
12th European Meeting of Redemptorist Youth under the motto "Go and share" started...
With the presence of over 100 youths, the Redemptorist Vocational Youth Gathering was...
"Rejoice Always! Be Young, Be Holy, Be Healed!" This is the theme for...
The parish of Divine Providence in Poznań, Poland, is the new place of pastoral and missionary work of the Redemptorists of the...
1 SEPTEMBER 2022 Dear brothers and sisters! "Listen to the voice of creation" is the...
13 November 2022 For your sakes Christ became poor (cf. 2 Cor 8:9) 1. "Jesus...
In addition to celebrating the Solemnity of the Most Holy Redeemer on Sunday,...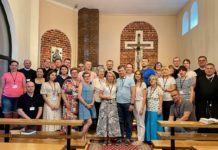 The second nationwide meeting of the Together in Mission program - a special...
The CESPLAM (Centre for Missionary Studies and Planning) Missionary Team was present last...
On Saturday, April 2, the General Commission for Partnership in Mission gathered, for...
(Denver, U.S.A.) A dedicated group of Redemptorists and lay volunteers who have been...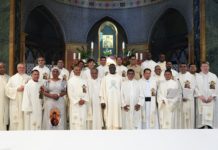 After three years of Covid restrictions, the Redemptorist Spirituality Course for the English-speaking confreres began in Rome on the 13th of June...
On March 23, in Trinitapoli (BR, Italy), the correspondence of the Servant of God Father Giuseppe Maria Leone, Redemptorist, was presented....
Feast: March 15 CLEMENT MARY HOFBAUER WAS BORN IN TASSWITZ IN MORAVIA (Czech Republic) on December 26, 1751....