Dear Confreres, Sisters, Lay Collaborators and friends of the Vice-Province of Nigeria, It was with great sadness that we received the news on Wednesday of the murder...
In the missionary October, let us visit the distant Redemptorist parish in Kemerovo, Siberia, Russia. The video below takes us on travel. Passing broad...
Last Saturday, Pope Francis signed his last encyclical on fraternity and universal friendship entitled "Fratelli Tutti." The president of the International Union of Superiors General...
September 1, as the Season of Creation starts,  Pope Francis invites us to take a deeper reflection on respect for the earth, its resources,...
The World Council of Churches (WCC) and the Pontifical Council for Interreligious Dialogue (PCID) have released a joint document, "Serving a Wounded World in Interreligious...
(Hanoi, Vietnam)- On Tuesday 22nd Opening Mass to begin the formation program for Redemptorist Lay Missionaries...
(Belo Horizonte, Brazil) The Meeting of Advisors and Coordinators of Redemptorist Lay Missionaries (MLR) of...
(Hanoi, Vietnam)- The first gathering of Redemptorist Lay Missionary in the Northern region of Vietnam...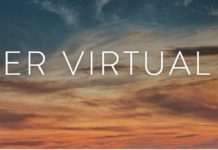 (Sao Paulo, Brasile) From 17 to 19 July 2020, the ENESER , National Meeting of...
"Redemptorists are aware that their mission for the church cannot be realized without the laity...
Youth & Vocation Ministry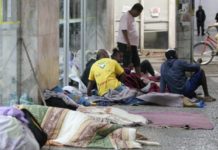 (Rio de Janeiro, Brazil) Come and help. Missionary Action unites young people at the Redemptorist Shrine...
In Brazil, August is the month of prayer for vocations in the Catholic Church. The...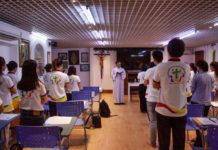 (Sai Gon, Vietnam) To prepare for the coming feast of St Alfonsus, RYM MIEN NAM...
(Hanoi, Vietnam) – The Awards Ceremony, organized by Maria Media, took place on July 26,...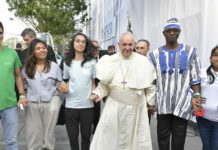 You are the now of God ( Ch.V, no. 178) In the course of our journey, we...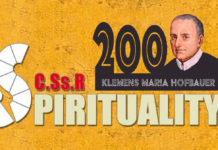 Are we contemporary enough? "You shall live in interesting times!" says a Chinese proverb. It is not clear whether this saying is a good wish...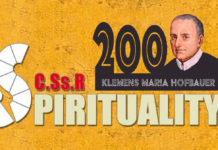 Introduction Those in a missionary vocation often find themselves in unknown situations. Everything is new and not at all familiar. Sometimes one tries to use...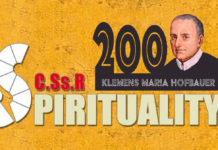 In my final year (1964-1965) in the Redemptorist minor seminary of the then-Edmonton Province, our class chose St Clement Hofbauer as our class patron. ...