The Servant of God Father Giuseppe Maria Leone, a Redemptorist. An angel of prayer and suffering, a priest dedicated to confession, preaching, spiritual...
Dear Confreres, Formandi, Lay Associates of our Mission, Oblates, and Redemptorist Family! Greetings to all! We...
Youth & Vocation Ministry
The Redemptorist VP Manila sent three youth delegates for World Youth Day (Arnel...
WYD in Lisbon has been an experience that has impacted both participants and...
Lisbon, August 2, 2023 - The second day of the much-anticipated World Youth...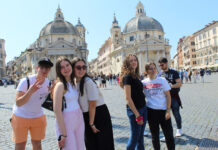 We are now just a few days away from the start of WYD...
Forty Redemptorists and lay people continue their meeting these days in Tuchów, Poland, for the deliberations of the third, European phase of...
The Holy Father has appointed Rev. Fr. João Batista Alves do Nascimento, C.Ss.R., a member of the Viceprovince of Bahia and, until...
Each year, the Vatican and many dioceses mark World Communications Day on the Sunday before Pentecost; it will be celebrated on May...
The Concluding days of the International Conference for Redemptorist Lay Partners in COREAM,...
The three-and-a-half-day course on Redemptorist spirituality was directed and animated by Fr. Piotr...
"Together in Mission" is a project that unites several communities involved in evangelisation...
The Tutoring Program was launched by the Redemptorist Partners in Mission under the...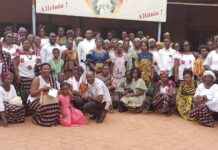 (from 18th April, to 1st May, 2023) Members of...
Father Rogério Gomes: Ongoing training and commitment to respond like Saint Alphonsus to the world around us! Father...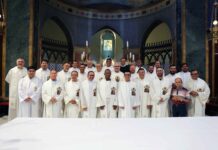 On the morning of Monday, August 21, in front of the original Icon of Our Mother of Perpetual Help in Rome, the...
The English-speaking Confreres and a lay partner from various nationalities gathered today in Rome to commence the Redemptorist Spirituality Course for the...