Mons. Peter Schmith, arzobispo metropolitano de Southwerk, del Reino Unido, ordenó recientemente a 5 sacerdotes y 7 diáconos para la Viceprovincia de Nigeria. Ha sido un momento de gran alegría ver cómo nuevos sacerdotes y diáconos se disponían a ser pastores del rebaño de nuestro Señor Jesucristo. La ordenación tuvo lugar en Liguori house Ife road Ibadan, Nigeria, el primero de julio de2017.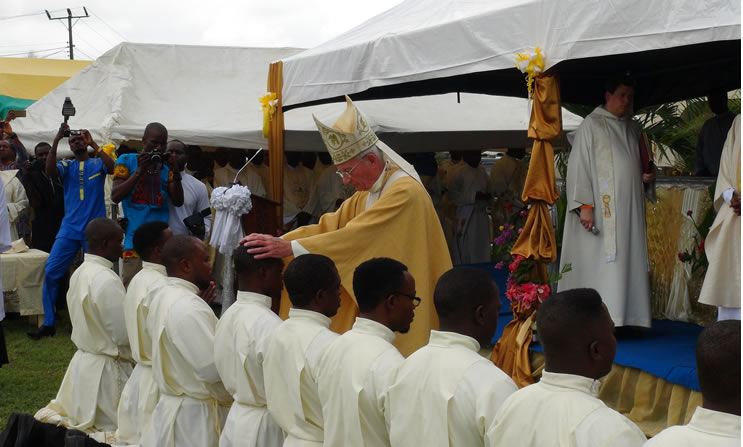 Los nuevos sacerdotes redentoristas son los Padres. Michael Nzekwe, Isaac Ikpere, Paul George, Faustinus Igwe and Thaddeus Egwu. Los nuevos diáconos son Stephen Okechukwu, Akpough Moses, Ifeanyi Onwudinjor, Ogoin Raphael, Ameh Ferdinand, Eihebhoria Michael and Mbamara Cyprian.
Philip Obasi, C.Ss.R.
(Traducción: P. Emilio Lage, CSsR)