Bratislava, October 2018 – Right before the opening of the Synod on Young People, the Redemptorists have presented a series of ten video reflections...
(Bussolengo, Italy) The exhibition "Nativity scenes in the Monastery" of the Redemptorist Fathers of the Shrine of Our Lady of Perpetual Help was inaugurated...
The feast of union, love, and proclamation of the Good News. (Hanoi, Vietnam) In response to the need of the Catholic immigrants, the Redemptorist community...
(Vatican) This week, the Synod has completed its preliminary work on the third part of the Instrumentum Laboris. We are now beginning the final...
Dear Beatitudes, Eminences, Excellencies, Dear Brothers and Sisters, and beloved Young People! Entering this hall to talk about young people, we already feel the strength of...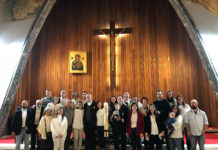 (Porto, Portugal) The 9th November of 2018 will be a memorable day for the Redemptorists...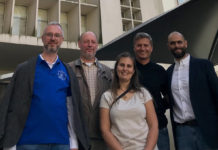 Working group Partnership in Mission, Meeting at Porto October 19th-21t Secretariat for Evangelization The Partnership in Mission (PIM)...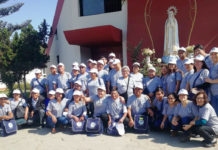 (Trujillo, Peru) The fourth meeting of the Lay Redemptorist Missionaries of the Vice Province of...
"In them, we recognize the richness of our charism which the Lord also grants to...
(Ciempozuelos, Spain) - Forty-five people (religious and lay), representing eleven communities, and also by the...
Youth & Vocation Ministry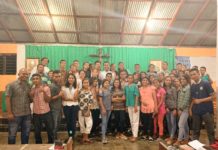 (Weetebula, Indonesia) From November 4, 2018, Redemptorist missionaries started a Youth Mission at the Christ...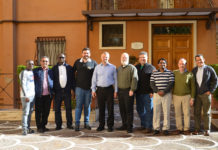 (Rome, Italy) A few days after the conclusion of the Synod of Bishops dedicated to...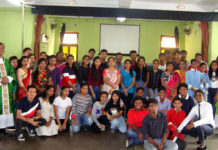 (Calcutta, India) Fatima Church in Calcutta which is under the care of the Redemptorists of...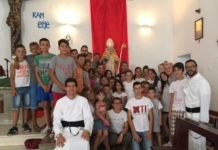 (Kamëz, Albania) - Arian Maka is a young Albanian, whom friendship and the proximity of...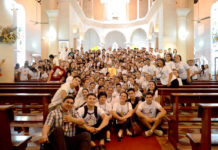 (Pilar, Paraguay) In communion with the Church and our Bishops of Paraguay, with the motto...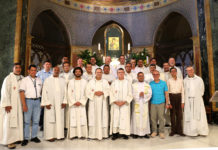 (Rome) - The Redemptorist spirituality course for the Spanish speaking confreres began in Rome on Monday 27th of August, with the participation of 23...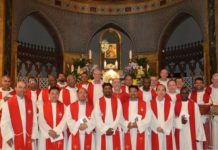 (Rome) The Redemptorist Spirituality Course for the English speaking confreres started in Rome on 11th of June 2018 as confreres from nine units gathered...
ONE BODY Dear Confreres and Friends, We continue our reflections on the Message that the last General Chapter sent to the whole Congregation. This time, we...