12-15 September 2017 The Province of Lviv (Ukraine) had for some years promoted an initiative called "Tuesday Formation". Once a month, the confreres gather in...
(Kenya, September 2017) - In August and September, the Redemptorists in Kenya rejoiced in the joy of the commitment and passion of two confreres. Cornel and...
EVERYTHING is bigger in Texas, and Harvey was no exception: the epic storm drenched Houston with the most rainfall ever recorded by the National...
Pope Francis on Wednesday appealed for "a respectful and responsible attitude towards Creation" ahead of the third World Day of Prayer for the Care...
Congregation of the Most Holy Redeemer WITNESSES OF THE REDEEMER: In Solidarity for Mission to a Wounded World (Congregational Theme for the sexennium 2016-2022).  Most Holy Father,...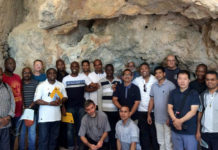 Pilgrimage is a sacred experience that is found in all religions and cultures. It is journeying along the path of faith with the objective...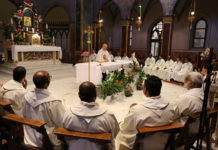 Today, June 26, about 26 Redemporists from the Conferences of Africa, Asia-Oceania, and North America gathered in Rome to begin the English-speaking course in...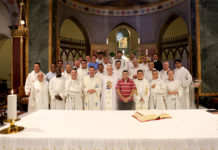 Redemptorist Spirituality Course offered by the Center for Spirituality of the Congregation for Spanish and Portuguese language speaking confreres started today, May 29, at...