"LIVING MEMORIES OF THE REDEEMER" (Argentina) With great joy, we want to share with all of you that we have concluded the first part of...
(Burkina Faso, West Africa) On the feast day of Our Lady of Perpetual Help, which filled our hearts with joy for the wonders of...
Part two of our travelogue took place in Ciorani where we were based for the remainder of the course. St. Alphonsus lived there from...
MESSAGE OF HIS HOLINESS FRANCIS FOR WORLD MISSION DAY 2019 Baptized and Sent: The Church of Christ on Mission in the World Dear Brothers and Sisters, For the...
(Vatican City) With the invitation of Pope Francis, the pastoral commission of the Secretariat for Communications of the Holy See organized a workshop on...
(Madrid, Spain) The Provincial Superior of the Redemptorist Missionaries, Francisco J. Caballero, visited the House...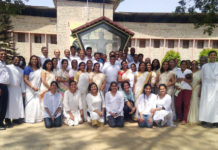 (Bengaluru, India) A year ago, the parish clergy, Rev. Fr. Louis Christopher C.Ss.R, the parish...
(Cordoba, Argentina) The National Meeting of the Redemptorist Family 2019 has been successfully concluded last...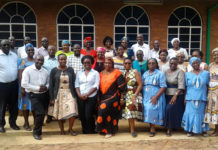 (Harare, Zimbabwe) Holy Trinity College, a school of theology co-owned by the Redemptorists, the Carmelites,...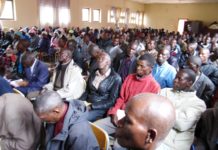 (Cunhinga, Angola) The rural parish and the shrine of Our Lady of Perpetual Help had...
Youth & Vocation Ministry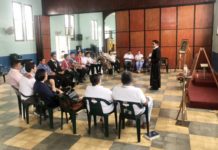 (San Salvador, El Salvador) The RYVM team organized the third Vocation encounter on Sunday the...
Choosing a path, discerning our vocation is not always easy. Many challenges may present themselves...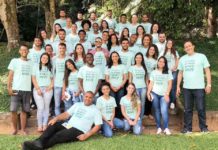 (Rio de Janeiro, Brazil) About 45 young people gathered at the Seminary of the Floresta...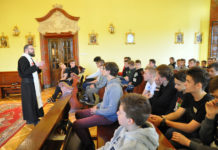 (Tuchów, Poland) On the first weekend of May, over fifty boys came to Tuchów to...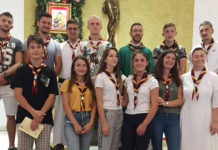 (Kamëz, Albania) The young animators of the Redemptorists Mission in Albania won the Living Word...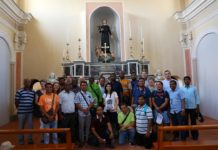 The Redemptorists (those attending the Spirituality Course from 10 to 29 June, 2019) from all over the world, even from the most distant countries,...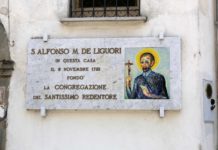 (Ciorani, Italy) The twenty-day Redemptorist Spirituality Course in English began at our headquarters in Rome on June 10th.  Twenty-one Redemptorist priests from Units in Manila,...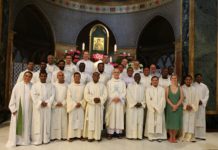 (Rome) The Redemptorist Spirituality Course for the English speaking confreres started in Rome on 10th of June 2019 as confreres and lay associates from...