Together with young people, let us bring the Gospel to all Dear young people, I would like to reflect with you on the mission that...
(Petropavlovsk, Kazakhstan) The Extraordinary General Visitation to the  Region of St. Gerard took place from May 14 to 18, 2018 in Petropavlovsk in Kazakhstan....
(Rome, Italy) The Redemptorists of the Province of Rome has launched a new website with a new address www.cssrroma.org. The old website cssr.it does...
(Vatican City) - The Holy Father will celebrate Holy Mass on the occasion of the meeting of the Missionaries of Mercy on Sunday 8...
MESSAGE OF HIS HOLINESS POPE FRANCIS FOR LENT 2018 "Because of the increase of inquity, the love of many will grow cold" (Mt 24:12) Dear Brothers and Sisters, Once...
ONE BODY Dear Confreres and Friends, We continue our reflections on the Message that the last General Chapter sent to the whole Congregation. This time, we...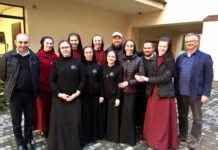 A Redemptorist spirituality course was held for the first time in Leopoli, from 24 to 29 September 2017. The course was led by Fr. Piotr...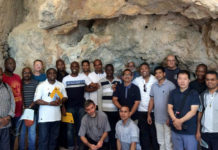 Pilgrimage is a sacred experience that is found in all religions and cultures. It is journeying along the path of faith with the objective...