(Tucson, United States) The final Renewed Hope, Renewed Hearts, Renewed Structures: FOR MISSION session is underway at the Redemptorist Renewal Center in Tucson. Provincial...
Praying for the recently launched Mission in Wikit, Homba Karipit, Sumba, Indonesia. The mission will run from 19 November 2017 till 4 February 2018. The...
From 23 to 27 October, the superiors of the Northern Subconference of Latin America and the Caribbean (URNALC) met at the Centre of Immaculate...
(Vatican)  "Show by your lives and by your works the passionate and tender love of God for the little ones, the underprivileged, the vulnerable...
Pope Francis on Wednesday appealed for "a respectful and responsible attitude towards Creation" ahead of the third World Day of Prayer for the Care...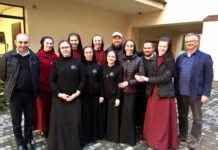 A Redemptorist spirituality course was held for the first time in Leopoli, from 24 to 29 September 2017. The course was led by Fr. Piotr...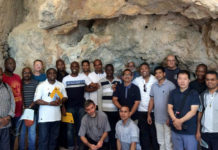 Pilgrimage is a sacred experience that is found in all religions and cultures. It is journeying along the path of faith with the objective...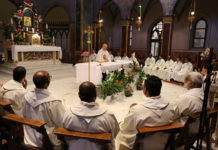 Today, June 26, about 26 Redemporists from the Conferences of Africa, Asia-Oceania, and North America gathered in Rome to begin the English-speaking course in...