Pope Francis nominated, Msgr. Zenildo Luiz Pereira da Silva, C.Ss.R., as the bishop prelate of Borba, Brazil, who is currently coadjutor bishop prelate of...
Redemptorist Brother Carlito "Karl" Gaspar, CSsR, confrered the Lifetime Achievement Award by the Asian Catholic Communicators, Inc. on 13 Sept. 2017 at the SMX...
The Congregation of the Most Holy Redeemer (C.SS.R.), a community of Roman Catholic priests and lay brothers, was founded by Saint Alfonso Maria de...
Congregation of the Most Holy Redeemer WITNESSES OF THE REDEEMER: In Solidarity for Mission to a Wounded World (Congregational Theme for the sexennium 2016-2022).  Most Holy Father,...
MESSAGE OF HIS HOLINESS POPE FRANCIS FOR LENT 2017 "The Word is a gift. Other persons are a gift" Dear Brothers and Sisters, Lent is a new beginning,...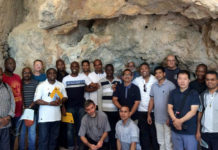 Pilgrimage is a sacred experience that is found in all religions and cultures. It is journeying along the path of faith with the objective...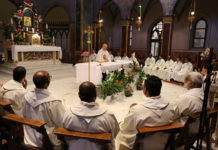 Today, June 26, about 26 Redemporists from the Conferences of Africa, Asia-Oceania, and North America gathered in Rome to begin the English-speaking course in...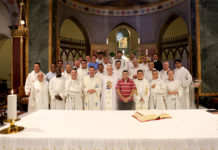 Redemptorist Spirituality Course offered by the Center for Spirituality of the Congregation for Spanish and Portuguese language speaking confreres started today, May 29, at...