The cover story of the December edition of Reality charts the writing of the Icon for WorldMeeting of Families. The Icon was written at...
Regarding the cult spread among believers of Ukrainian Greek Catholic Church about Our Lady of Perpetual Help, the Synod of Bishops of UGCC held...
(Southern Poland) More than a year after the beatification of Mother Maria Celeste Crostarosa (18/06/2016), we wanted to make the point with Sr. Casimira...
(Vatican)  "Show by your lives and by your works the passionate and tender love of God for the little ones, the underprivileged, the vulnerable...
Pope Francis on Wednesday appealed for "a respectful and responsible attitude towards Creation" ahead of the third World Day of Prayer for the Care...
ONE BODY Dear Confreres and Friends, We continue our reflections on the Message that the last General Chapter sent to the whole Congregation. This time, we...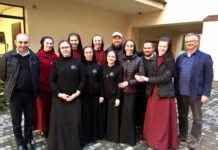 A Redemptorist spirituality course was held for the first time in Leopoli, from 24 to 29 September 2017. The course was led by Fr. Piotr...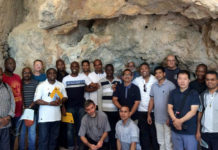 Pilgrimage is a sacred experience that is found in all religions and cultures. It is journeying along the path of faith with the objective...