(Lagos, Portugal) The Lagos City council will distinguish the "Mission of the Redemptorist Fathers" on the annual festival day of October 27, with the...
(Rome, Italy) The General Commission for Evangelization and the New Initiatives, formed by the Frs. Ulisse Da Silva, Kevin O'Neil, Noel Kehoe, Gregory Noronha, Raphael...
(Aparecida, Brazil) There were about 120 professionals from various fields of knowledge participated in the First International Congress of Theological Ethics, which was held...
(Vatican City) Pope Francis has written to priests recalling the 160th anniversary of the death of the Curé of Ars, Patron Saint of parish...
MESSAGE OF HIS HOLINESS FRANCIS FOR WORLD MISSION DAY 2019 Baptized and Sent: The Church of Christ on Mission in the World Dear Brothers and Sisters, For the...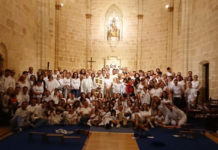 The Lay and the Religious Redemptorists of Spain and Portugal gather for the XVI Meeting...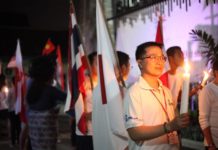 (Yogyakarta, Indonesia) The Redemptorists and the mission partners from around Asia-Oceania recently ended a joy-filled...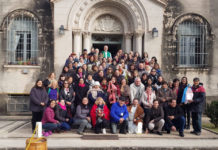 "LIVING MEMORIES OF THE REDEEMER" (Argentina) With great joy, we want to share with all of...
(Madrid, Spain) The Provincial Superior of the Redemptorist Missionaries, Francisco J. Caballero, visited the House...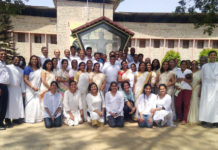 (Bengaluru, India) A year ago, the parish clergy, Rev. Fr. Louis Christopher C.Ss.R, the parish...
Youth & Vocation Ministry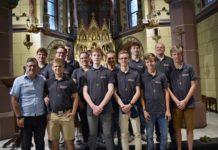 (Bonn, Germany) The Holy Mass for our Outgoing volunteers was celebrated in our monastery church...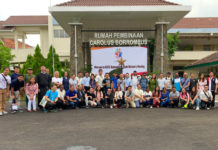 (Jogjakarta, Indonesia) On the Feast of the Most Holy Redeemer, titular patron of the congregation,...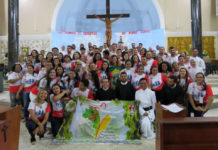 (Manaus, Brazil) The Vice-Province of Manaus was proud to host "Jumire," an International Congress for...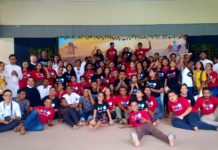 (Indonesia) The Indonesian Redemptorist young boys and girls who come from various backgrounds held their...
(Kamëz, Albania) The European Redemptorist Missionary Camp, continues at the Interprovincial Mission of Albania, of the...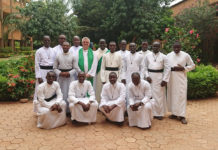 (Ouagadougou, Burkina Faso)From Monday 19th to Friday 23th August 2019, Altogether 18 brothers of the Redemptorist Vice-Province of West Africa are participating a course on...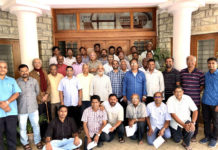 GO INTO THE DEEP (Bangalore, India) The Annual Retreat for the Province of Bangalore (first among the two for this year) took place from 7th...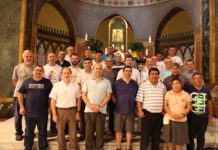 (Rome) The Redemptorist spirituality course for the Spanish speaking confreres began in Rome on Wednesday 10th of July, with the participation of 22 confreres...