On July 17, 2016, at St. Patrick's Church in Toronto, Canada the following Novices of the Conference of Redemptorists in North America professed their...
(Vatican Radio)  Pope Francis had lunch with a group of 21 Syrian refugees on Thursday at the Casa Santa Marta. During the luncheon, both adults...
(Vatican Radio) Pope Francis made a private pilgrimage on Thursday to the Italian town of Assisi and spoke about the importance of forgiveness, saying...
(Rome, Italy) –  The Redemptorist Spirituality course in Spanish began here in Rome on August 8, 2016, at the Redemptorist Generalate. The course is arranged...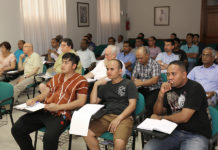 (Rome, Italy) The Redemptorist Spirituality Course for the English speaking people began in Rome on 11th July, 2016. The course is arranged at different...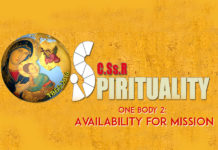 Present Situation One of the main themes reflected upon in our Congregation during the last sexennium was: availability for mission. We realized that in the...