After five days of meeting for Phase III of the General Chapter, we were glad to have a rest day on Thursday before launching...
It was seven the last time but four was the number this year! The quadruplet is - Stephen Ifeanyi Okoli, Johnson Muruako Nwaigwe, Stephen...
The propagation of devotion to Our Lady of Aparecida and the administration of the National Shrine has been under the responsibility of Redemptorist Missionaries...
(Vatican)  "Show by your lives and by your works the passionate and tender love of God for the little ones, the underprivileged, the vulnerable...
Pope Francis on Wednesday appealed for "a respectful and responsible attitude towards Creation" ahead of the third World Day of Prayer for the Care...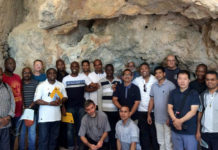 Pilgrimage is a sacred experience that is found in all religions and cultures. It is journeying along the path of faith with the objective...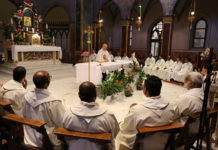 Today, June 26, about 26 Redemporists from the Conferences of Africa, Asia-Oceania, and North America gathered in Rome to begin the English-speaking course in...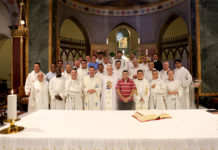 Redemptorist Spirituality Course offered by the Center for Spirituality of the Congregation for Spanish and Portuguese language speaking confreres started today, May 29, at...