(Rome, Italy) The new General Secretariat for Evangelization consisting of Frs. Pedro López, Sebastián Ani Dato, Nicolás Ayouba, Cristian Bueno, Pawel Dobot and  Anne...
The first meeting of the General Commission for the Brothers took place from 13 to 17 November 2017 in Rome. This commission was appointed...
The Superiors of South America (sub-conference URSAL), met together at the Centre of the Students of the Most Holy Redeemer of La Plata, Argentina,...
(Vatican)  "Show by your lives and by your works the passionate and tender love of God for the little ones, the underprivileged, the vulnerable...
Pope Francis on Wednesday appealed for "a respectful and responsible attitude towards Creation" ahead of the third World Day of Prayer for the Care...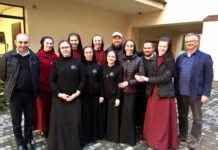 A Redemptorist spirituality course was held for the first time in Leopoli, from 24 to 29 September 2017. The course was led by Fr. Piotr...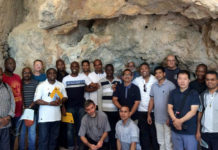 Pilgrimage is a sacred experience that is found in all religions and cultures. It is journeying along the path of faith with the objective...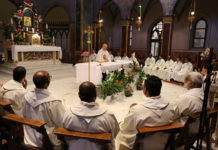 Today, June 26, about 26 Redemporists from the Conferences of Africa, Asia-Oceania, and North America gathered in Rome to begin the English-speaking course in...