(Campo Grande, Brazil) Eight novices from the Province of Campo Grande professed the religious vows in the Congregation of the Most Holy Redeemer, during...
(Brazil) Dozens of young people from the parish of Our Lady of Perpetual Help, in the 'Vale da Floresta,' participated in the Summer Camp,...
(Brooklyn, New York) Recently the Basilica of Our Lady of Perpetual Help in Brooklyn got a delightful surprise, a wonderful windfall. It turned out...
(Vatican)  "Show by your lives and by your works the passionate and tender love of God for the little ones, the underprivileged, the vulnerable...
Pope Francis on Wednesday appealed for "a respectful and responsible attitude towards Creation" ahead of the third World Day of Prayer for the Care...
ONE BODY Dear Confreres and Friends, We continue our reflections on the Message that the last General Chapter sent to the whole Congregation. This time, we...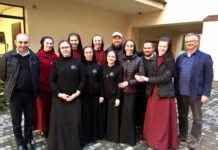 A Redemptorist spirituality course was held for the first time in Leopoli, from 24 to 29 September 2017. The course was led by Fr. Piotr...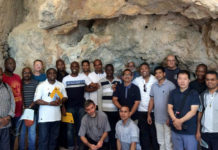 Pilgrimage is a sacred experience that is found in all religions and cultures. It is journeying along the path of faith with the objective...