(Ibadan, Nigeria) The extraordinary visit of the General Government and the Assembly to the Vice-Province of Nigeria was held from 11th to 15th of...
(Melbourne, Australia) The Redemptorist Community and the faithful of the Holy Eucharist Parish witnessed the Priestly ordination of Fr. Hieu Nguyen and the Diaconate...
(Toronto, Canada) - From our earliest days, Redemptorists have always found ways to partner with lay people in order to proclaim God's plentiful redemption....
Together with young people, let us bring the Gospel to all Dear young people, I would like to reflect with you on the mission that...
(Vatican City) - The Holy Father will celebrate Holy Mass on the occasion of the meeting of the Missionaries of Mercy on Sunday 8...
ONE BODY Dear Confreres and Friends, We continue our reflections on the Message that the last General Chapter sent to the whole Congregation. This time, we...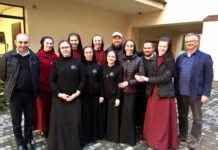 A Redemptorist spirituality course was held for the first time in Leopoli, from 24 to 29 September 2017. The course was led by Fr. Piotr...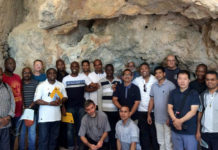 Pilgrimage is a sacred experience that is found in all religions and cultures. It is journeying along the path of faith with the objective...