(Kamëz, Albania) The Albanian Mission witnessed a unique event where a Redemptorist missionary, for the first time, has renewed his vows in this country...
(Bratislava) This year, the missionaries are going to be received by twenty-five Slovak towns and villages. Missions and renewals of missions will be carried...
(Rome, Italy) The Alphonsian Academy anticipated the upcoming Christmas holidays with the traditional celebration of the Eucharist in the Church of San Alfonso on...
(Rome, Italy) The National Shrine of Our Lady Aparecida, with its Rector, Father João Batista de Almeida CSsR, the Pastoral Coordinator, Gislaine Veloso, and...
(Vatican) This week, the Synod has completed its preliminary work on the third part of the Instrumentum Laboris. We are now beginning the final...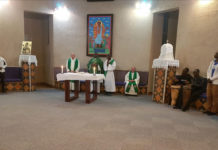 (Harare, Zimbabwe) Catholic men from the Redemptorist parishes gathered on the 1st of December this...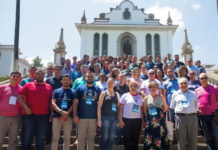 (Aparecida, Brazil) The first Congress on Media and Communications of the Redemptorists and lay associates...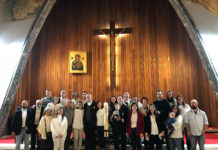 (Porto, Portugal) The 9th November of 2018 will be a memorable day for the Redemptorists...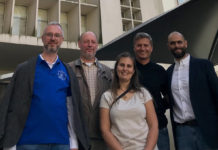 Working group Partnership in Mission, Meeting at Porto October 19th-21t Secretariat for Evangelization The Partnership in Mission (PIM)...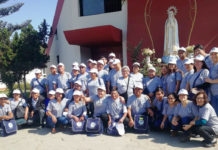 (Trujillo, Peru) The fourth meeting of the Lay Redemptorist Missionaries of the Vice Province of...
Youth & Vocation Ministry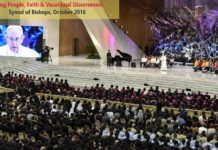 An illuminating and sometimes alarming book, "Dreamers: How Young Indians are Changing the World", speaks...
Bratislava, October 2018 – Right before the opening of the Synod on Young People, the...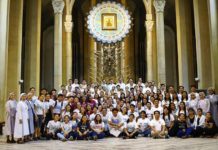 (Baclaran, Philippines) On the occasion of the Feast of the Immaculate Conception, a Concert was...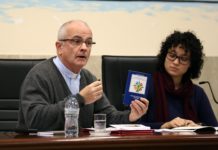 (Rome) There was a seminar in the Great Hall of the Alphonsian Academy on the...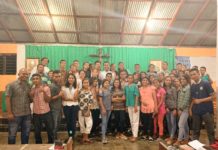 (Weetebula, Indonesia) From November 4, 2018, Redemptorist missionaries started a Youth Mission at the Christ...
Introduction As we continue to reflect upon the message of the XXV General Chapter to the Congregation, we read that we are invited to create...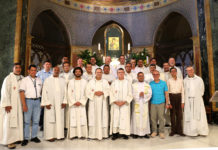 (Rome) - The Redemptorist spirituality course for the Spanish speaking confreres began in Rome on Monday 27th of August, with the participation of 23...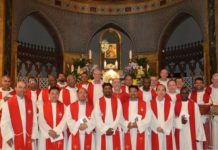 (Rome) The Redemptorist Spirituality Course for the English speaking confreres started in Rome on 11th of June 2018 as confreres from nine units gathered...