Ger Dorin, Bus Eireann, Sgt Kevin Balfe, driver Eamonn O'Sullivan, Teresa Delaney, and Fr Seamus Enright Picture: Michael Cowhey Redemptorists at mount St Alphonsus and...
The Holy Father has appointed as bishop of Campo Maior, Brazil, the Rev. Fr. Francisco de Assis Gabriel dos Santos, C.SS.R., currently parish priest...
(Vouga-Kunhinga, Angola) A group of young people who are part of the Alphonsian Youth Ministry (PGA) arrived here on Friday, May 19th with much...
Congregation of the Most Holy Redeemer WITNESSES OF THE REDEEMER: In Solidarity for Mission to a Wounded World (Congregational Theme for the sexennium 2016-2022).  Most Holy Father,...
MESSAGE OF HIS HOLINESS POPE FRANCIS FOR LENT 2017 "The Word is a gift. Other persons are a gift" Dear Brothers and Sisters, Lent is a new beginning,...
Introduction In this Easter season, each and every one of us experiences the mysterious "passage" of the Risen Lord from death into life. We live...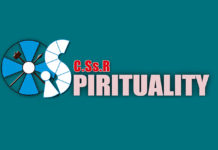 After the Year of Consecrated life Not so long ago, the Year of Consecrated Life concluded. We might do well to ask ourselves what has...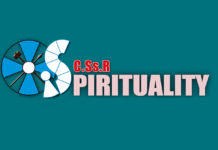 Introduction The XXV General Chapter took place in Pattaya (Thailand) and concluded at the end of November 2016. At the beginning of its massage to...