(Dublin, Ireland) The Redemptoristine Sisters, the cloistered nuns staged their own marathon on Monday 3rd August by walking the distance of the Olympic event...
Introduction Those in a missionary vocation often find themselves in unknown situations. Everything is new and not at all familiar. Sometimes one tries to use...
Christ is the source of our salvation, which is realized through the mystery of Redemption. Today this mystery is celebrated to find its inner...
Here am I, send me (Is 6:8) Dear Brothers and Sisters, I wish to express my gratitude to God for the commitment with which the Church throughout the...
In the run-up to the 5th anniversary of Pope Francis' landmark encyclical "Laudato sí: on the Care for Our Common Home" on Sunday, local...
"Redemptorists are aware that their mission for the church cannot be realized without the laity...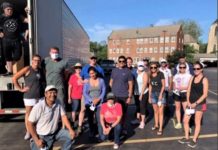 (Kansas City, USA) The Redemptorist Social Services Center is fighting hunger in Kansas City with a...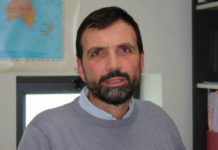 (Madrid, Spain) The economist, university professor and Lay Missionary of the Holy Redeemer Enrique Lluch argues...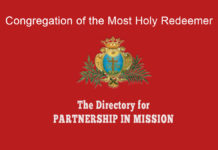 Where does this process of Shared Mission want us to take? What structures are helping...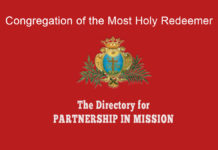 In the fourth video in this series Fr. Rui Santiago addresses the contents of the Directory...
Youth & Vocation Ministry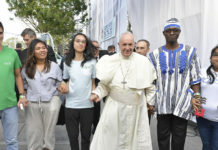 You are the now of God ( Ch.V, no. 178) In the course of our journey, we...
(Toruń, Poland)The meeting between Father Paweł Drobot and the communities from Toruń and Elbląg took...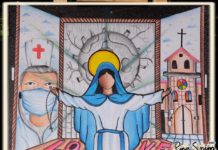 In commemoration of the Feast Day of Our Mother of Perpetual Help, the Redemptorist Youth...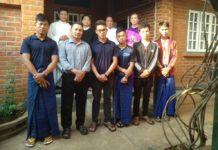 (Mandalay, Myanmar) The Redemptorist Missionaries in Myanmar conducted the Come and See program amid the...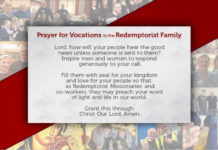 Constitution 20 makes it clear who a REDEMPTORIST MISSIONARY is. "Strong in faith, rejoicing in hope,...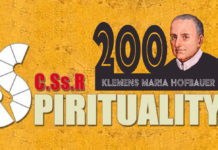 In my final year (1964-1965) in the Redemptorist minor seminary of the then-Edmonton Province, our class chose St Clement Hofbauer as our class patron. ...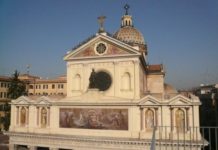 In 1903 Pope Leo XIII founded the seat of the Archconfraternity of the Eucharistic Heart of Jesus in the Roman parish of San Gioacchino...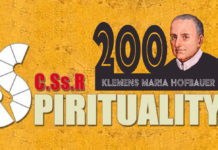 Introduction The General Government has proclaimed 2020 - 2021 as a jubilee year in honor of the Congregation's "second founder," Saint Clement Maria Hofbauer. Jubilee...