(Rome) The General Secretariat of Initial Formation met for the fourth time during the present sexennium in Rome from May 20th until May 24th,...
(Clonard, Ireland) The book, "Unity Pilgrim: The Life of Fr Gerry Reynolds CSsR" was launched on 22nd May at Clonard in west Belfast of...
(Manaus, Brazil) The first meeting of the Ordinary Councils of the Vice Provinces of Caracas, Manaus and the Province of Bogotà was held on May...
At 11.30 am on Saturday 9 February 2019, in the Sala Clementina of the Vatican Apostolic Palace, the Holy Father Francis received at the...
MESSAGE OF HIS HOLINESS POPE FRANCIS FOR THE 53rd WORLD COMMUNICATIONS DAY « "We are members one of another" (Eph 4,25). From social network communities to the human community » Dear...
(Madrid, Spain) The Provincial Superior of the Redemptorist Missionaries, Francisco J. Caballero, visited the House...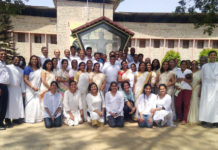 (Bengaluru, India) A year ago, the parish clergy, Rev. Fr. Louis Christopher C.Ss.R, the parish...
(Cordoba, Argentina) The National Meeting of the Redemptorist Family 2019 has been successfully concluded last...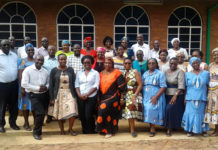 (Harare, Zimbabwe) Holy Trinity College, a school of theology co-owned by the Redemptorists, the Carmelites,...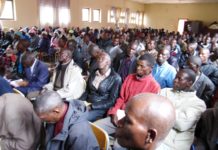 (Cunhinga, Angola) The rural parish and the shrine of Our Lady of Perpetual Help had...
Youth & Vocation Ministry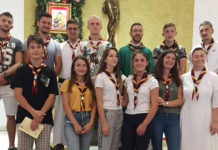 (Kamëz, Albania) The young animators of the Redemptorists Mission in Albania won the Living Word...
(Ho Chi Minh City, Vietnam) Some 43 young people were welcomed into the Catholic community...
(Hue, Vietnam) The RYM of the parish of OLPH collaborated with the volunteers of the...
SERVE (www.serve.ie) is an initiative of the Dublin Province of the Redemptorists. For sixteen years,...
(Auckland, New Zealand) The first Redemptorist Oceania Youth Leaders Conference began from the 21st and...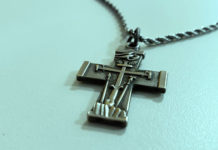 The Redemptorist Cross with the Redemptorist coat of arms created in 1738 (Brazil) - The Cross is one of the pillars of the Redemptorist spirituality,...
Introduction As we continue to reflect upon the message of the XXV General Chapter to the Congregation, we see that Partnership in Mission was addressed...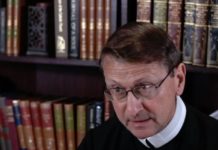 Noted Redemptorist theologian Fr. Dennis Billy is offering his new online course free to Redemptorist confreres and friends of the Redemptorists – but only...