(from the Alphonsian Academy blog) The event "in the presence" of the Global Compact on Education, wanted by Pope Francis, was scheduled for May 14,...
This year, the Laity Commission of the Latin American and Caribbean Conference proposes that we make a novena together on the occasion of the...
The Welcome Home in Winnipeg, Canada, is a community that engages the Redemptorists of the Ukrainian Catholic Mission (Yorkton) of the Canadian Province, in...
(Italy) As we read at the conclusion of the Encyclical, the document was "Given in Assisi, at the tomb of St. Francis, on October...
September 1, as the Season of Creation starts,  Pope Francis invites us to take a deeper reflection on respect for the earth, its resources,...
(Hanoi, Vietnam)- On Tuesday 22nd Opening Mass to begin the formation program for Redemptorist Lay Missionaries...
(Belo Horizonte, Brazil) The Meeting of Advisors and Coordinators of Redemptorist Lay Missionaries (MLR) of...
(Hanoi, Vietnam)- The first gathering of Redemptorist Lay Missionary in the Northern region of Vietnam...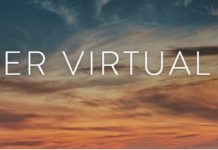 (Sao Paulo, Brasile) From 17 to 19 July 2020, the ENESER , National Meeting of...
"Redemptorists are aware that their mission for the church cannot be realized without the laity...
Youth & Vocation Ministry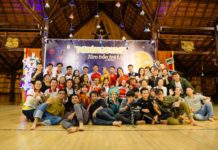 (Saigon, Vietnam) On the Mid-Autumn Festival, the Redemptorist Youth Missionaries Mien-Nam (Mien-Nam means the southern...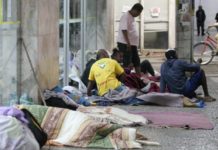 (Rio de Janeiro, Brazil) Come and help. Missionary Action unites young people at the Redemptorist Shrine...
In Brazil, August is the month of prayer for vocations in the Catholic Church. The...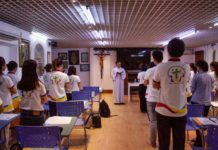 (Sai Gon, Vietnam) To prepare for the coming feast of St Alfonsus, RYM MIEN NAM...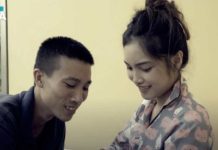 (Hanoi, Vietnam) – The Awards Ceremony, organized by Maria Media, took place on July 26,...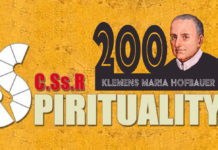 Are we contemporary enough? "You shall live in interesting times!" says a Chinese proverb. It is not clear whether this saying is a good wish...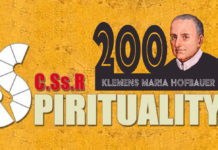 Introduction Those in a missionary vocation often find themselves in unknown situations. Everything is new and not at all familiar. Sometimes one tries to use...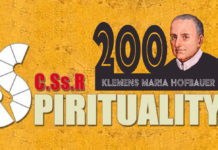 In my final year (1964-1965) in the Redemptorist minor seminary of the then-Edmonton Province, our class chose St Clement Hofbauer as our class patron. ...