by Peter Tran TUCSON, Arizona – Blanca is a mother of three children. A native of the southwestern Guerrero...
In a spirit of fraternity and recollection, the Redemptorists of the Province of Bogota together with some confreres of the Vice-Province of...
Youth & Vocation Ministry
The annual meeting of Redemptorists involved in pastoral work with children and young...
The Redemptorist Youth and Vocations Ministry is preparing for World Youth Day in...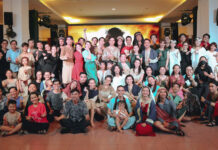 (Vietnam) On the evening of April 21st, 2023, at the St. Anphongso Hall...
Redemptorists from the Baltimore Province become involved in Young Adult Ministry at Immaculata University, Pennsylvania, United...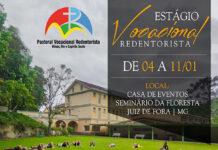 (Rio, Brazil) A vocation is a call from God that demands a response,...
Today, 23 May, we commemorate the beatification of Peter Donders in 1982. On 14 May, in Tilburg, in the...
Last Thursday, the Holy See published Pope Francis' Message for the 109th World Migrant and Refugee Day, to be celebrated on Sunday,...
Clementine HallThursday, 23 March 2023 Dear brothers and sisters, good morning! I am pleased to...
 English- and Spanish-speaking Partners in Mission gathered at the bilingual session at...
On the feast of St Clement Mary Hofbauer, 15 March 2023, a group...
I joined four others at the 11:00 am Mass at St. Michael's Church...
(United States) The Redemptorist community at St. Alphonsus "Rock" Church in St. Louis...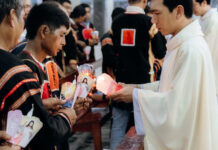 For the first time, the Vietnamese Lay Missionaries of the Most Holy Redeemer...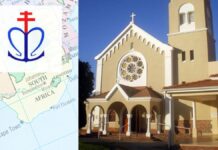 Cape Town takes its name from the nearby Cape of Good Hope. The confreres in Cape Town are anxious to share the...
On January 14, the Redemptorist Family celebrates the memorial of Bl. Peter Donders CSsR. We propose a brief reflection about our blessed...
Grateful to God for the pontificate of Pope Benedict XVI, who passed away last Saturday, 31 December 2022, we recall one of...