It is now possible to follow Scala News through WhatsApp channels in English – Spanish – Italian. We are...
Introduction Advent is a powerful time in the life of the Church. Advent is for the disciples of Jesus...
Youth & Vocation Ministry
Redemptorist Vocation Month was launched on November 12 in Baclaran by the Viceprovince...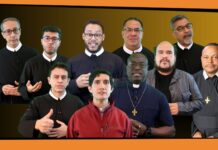 The month of November each year we Redemptorists celebrate as the month of...
Dear Confreres and Lay Partners of our mission. Sunday, November...
The Vocation Promoters and Youth coordinators meeting was organised by the RYVM secretariat...
It was the tenth time, this time at the throne of Our Lady...
(From the Blog of Alphonsian Academy) Those who strive in the Christian faith for a balanced reflection on...
The Holy Father has appointed Rev. Fr. João Batista Alves do Nascimento, C.Ss.R., a member of the Viceprovince of Bahia and, until...
Each year, the Vatican and many dioceses mark World Communications Day on the Sunday before Pentecost; it will be celebrated on May...
The Concluding days of the International Conference for Redemptorist Lay Partners in COREAM,...
The three-and-a-half-day course on Redemptorist spirituality was directed and animated by Fr. Piotr...
"Together in Mission" is a project that unites several communities involved in evangelisation...
The Tutoring Program was launched by the Redemptorist Partners in Mission under the...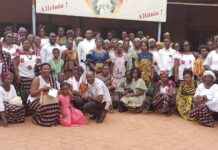 (from 18th April, to 1st May, 2023) Members of...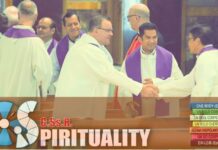 Our missionary vocation calls us to insert ourselves into the history of our peoples and our cultures. This presents us with challenges...
Departing Rome, we set out on a bus journey heading south, towards the outskirts of Naples. Our destination was the Redemptorist mother...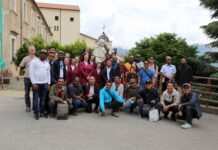 "Alfonso! Alfonso!" exclaimed four-year-old Nella in a heartwarming blend of innocence and melodic charm often associated with Italian accents. In her voice,...