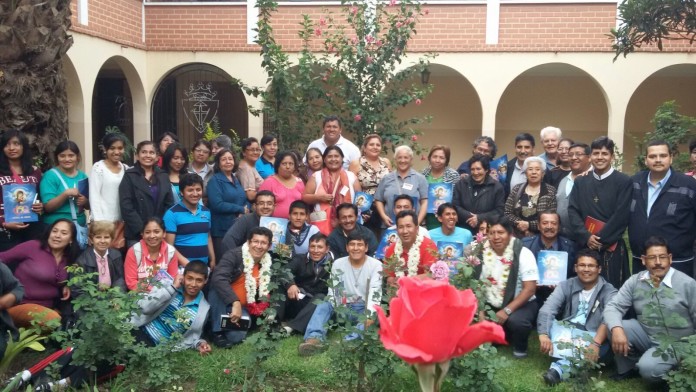 To celebrate the 150th anniversary of the delivery of the Icon of Our Mother of Perpetual Help to the Redemptorist Missionaries, took place the meeting of the Lay Redemptorists and young priests in the city of Tarija on last December 2015, with the theme "The Icon of Love", led by father Ronaldo Mendoza, Provincial of Manaus in Brazil.
Father Boris Calzadilla, Provincial Superior of the Congregation of the Most Holy Redeemer in Bolivia has offered words of welcome to P. Ronaldo and all participants at the meeting.
He referred to the history of the Icon of Perpetual Help when was delivered to te Redemptorist missionaries by Pope Pius IX with a request: to "Make her know." He also reported a reflection on the year of Mercy promulgated by Pope Francisc and the joy of God's forgiveness.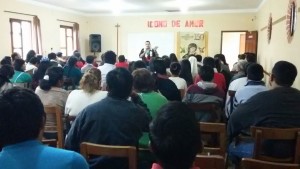 He concluded his greetings and welcome to the meeting with sharing the idea and the dream we have, the Redemptorist missionaries, to proclaim the parish, which bears the name of Our Lady of Perpetual Help, as Marian Shrine of the diocese.
Father Ronaldo, for his part, spoke to on Marian themes, devotion to Mary, the spirituality and how we contemplate the Icon of Our Mother of Perpetual Help.
Our mission is to make known our mother in the love story that shows us the mercy of his son according to the signs of the passion, the face of Mary and Jesus looking at us, where he contemplates his mother's love be in We loved just as we are, as a mother contemplates her children.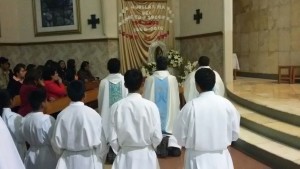 F. Boris