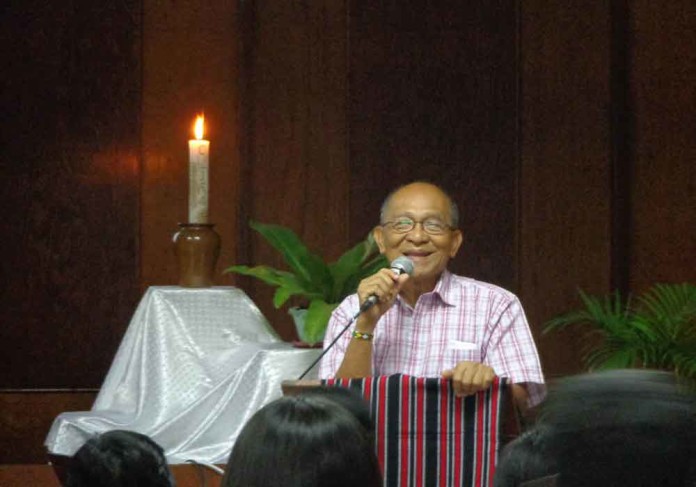 At the most acute crisis of our time, the poor can teach us what it means to hope
(Reaction of Redemptorist Brother Karl Gaspar, CSsR to the talk of Fr. Timothy Radcliffe, OP on January 20 at the International Eucharistic Congress in Cebu City).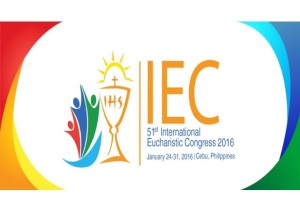 CEBU CITY – Fr. Timothy Radcliffe, my dear brothers and sisters in Christ, Good morning everyone!
(On January 19), I travelled from the far south of Mindanao to Cebu so I can be here for this occasion, riding first a habal-habal – the motorcycle ride from the uplands – to the town of Glan (in Sarangani province) where I took the van to GenSan (General Santos City) then caught the plane to Mactan. Along with a group of Redemptorists and our lay missionaries, we are currently conducting a mission as we live among the indigenous and Moro communities in the villages of Jose Abad Santos, Davao Occidental.
Located just off the Celebes Sea bordering our country and Indonesia, these are the villages where the majority of the population are Sarangani Manobo, B'laan and the Islamized Sangils. Apart from some of the descendants of Christian migrant settlers, the majority of the residents are the poorest among the poor, living in the most peripheral of peripheries in our country.
Mostly abandoned and neglected by State agencies, the infrastructure, educational and health facilities in these villages hardly exist. The Manobo and B'laans are losing the ownership of their ancestral domain and could wake up one day soon to find themselves being ejected from the land of their ancestors. While the Muslim Sangils are not yet experiencing the turmoils faced by other Moro communities in Mindanao – which parallel situations in the troubled spots of the Middle East – still they live in fear and insecurity owing to the collateral damage brought about by the tragic Mamasapano incident. Last Sunday at our own Sto. Nino fiesta celebration in the mission station, Bishop Guillermo Afable, our Local Ordinary, at his homily mentioned recently receiving a report from the Department of Health indicating that one of the highest rates of malnutrition among children is in this locality and throughout his Diocese.
Even as we are sitting comfortably here in this impressive hall, there are hundreds of residents there who are faced with hunger. Their past two harvest seasons practically yielded nothing owing to a rat infestation. For this current planting season, no fields could be plowed and seeds planted because of El Nino and the ensuing drought which could last till middle of this year.
It was in this location that I read and reflected on Fr. Timothy's paper, "Hope in the Desert?"
In such a setting, the words take on far more powerful meanings. And just now we have the privilege of being in his august presence to listen to his words. These are such precious gifts, and thank you Fr. Timothy for your words that bring hope to us who at times ask ourselves – Is there hope for the people of Mindanao that in my youth was still labelled as "Land of Promise"?
For 50 years of my life, I have travelled across this land and have been confronted with the terrifying and ugly face of war, displacements, massive poverty, inequality, ecological degradation, disasters of all kinds and at many junctures – out of sheer helplessness and frustration – have been tempted to completely lose hope that things could get better. Indeed, this is a Land of Unfulfilled Promise; a truly heartbreaking reality!
However, your words dear Fr. Timothy are absolutely true – at the most acute crisis of our time, the poor can teach us what it means to hope. This is truly ironic – the people who should be the ones to be consoled are the ones who console us, the ones who should be the first to just give up and yield to despair are the ones who remind us that beyond the darkness is light. Like our Brother Francis, they are the ones who exhort us that instead of despair, let us bring hope, instead of doubt, true faith in a merciful God.
Indeed, they will always abide in God as they cling on to their abode despite the evils that surround them. For their God hears their lamentations and nurtures their resilience, gifting them with a great sense of humor as they can laugh their cares away. They pray but not just on their knees but they rise, sing their hearts out and dance whether it is the Sinulog or the Dayang-dayang. Truly, if they have not been infected by the disease of cultural alienation from their indigenous roots, our people's creative gestures in liturgy are so full of hopeful meaning.
And yes, the songs that our people sing can soar and penetrate the heavens above. There was a day when a group of us walked up and down the slippery and muddy trails of the mountain range of our mission area. We had hiked for hours. Tired, thirsty and sweating profusely, I asked myself – What am I doing here in this bleak landscape where the situation remains desperate and could go from bad to worse? And then one of the catechists began to sing and the rest joined the chorus. The music and lyrics echoed across the hills and fields; the words in Cebuano gripping our souls:
Ayaw wad-a ang paglaum, Bisan tuod sa mga kadag-um, Kay luyo sa mga panganod, Nagasidlak ang adlaw… (Do not lose hope, despite the gloomy sky, For behind the dark clouds, The sun shines brightly!)
So ladies and gentlemen, as the song goes:
Let the sunshine… Let the sunshine in! Daghang salamat
[Redemptorist Brother Karl Gaspar is Academic Dean of the Redemptorists' St. Alphonsus Theological and Mission Institute (SATMI) in Davao City and a professor of Anthropology at the Ateneo de Davao University. Gaspar is author of several books, including "Desperately Seeking God's Saving Action: Yolanda Survivors' Hope Beyond Heartbreaking Lamentations" and two books on Davao history launched in December 2015. He writes two columns for MindaNews, one in English (A Sojourner's Views) and the other in Binisaya (Panaw-Lantaw)].
CEBU CITY (MindaNews / 21 January)