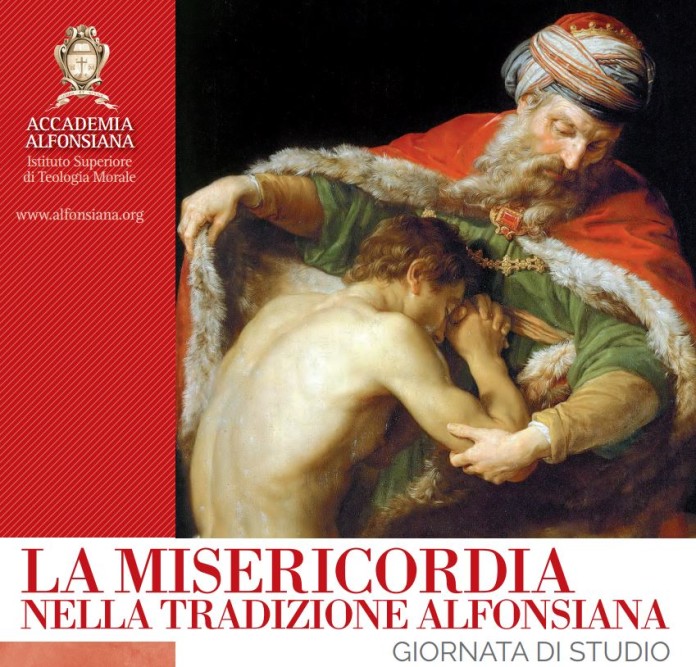 Dear brothers and sisters, I have often thought of how the Church may render more clear her mission to be a witness to mercy; and we have to make this journey. It is a journey which begins with spiritual conversion. Therefore, I have decided to announce an Extraordinary Jubilee which has at its centre the mercy of God. It will be a Holy Year of Mercy. We want to live in the light of the word of the Lord: "Be merciful, even as your Father is merciful" (cf. Lk 6:36). And this especially applies to confessors! So much mercy!
(Pope Francis, March 13, 2015)
La Accademia Alfonsiana a Roma ha organizzato una Giornata di Studio in questo contesto:
La misericordia nella tradizione alfonsiana
(Giornata di Studio – Accademia Alfonsiana)
Roma, 2 marzo 2016
La misericordia in S. Alfonso Maria de Liguori
Prof. A. Amarante, Accademia Alfonsiana (*)
La ricezione della tradizione alfonsiana in teologia morale
Prof. V. Tirimanna, Accademia Alfonsiana
Storia di salvezza, storia di misericordia: il pensiero di Bernhard Häring
Prof. B. Hidber, Accademia Alfonsiana
Presentazione dei libri
F. SACCO, Il dinamismo della carità (Materdomini, 2015)
S. ANELLI, La crescita integrale della persona (Roma, 2015)
(*) Il padre Alfonso Amarante, professore di Teologia morale all'Alfonsianum ha da poco concluso il Convegno "La misericordia: Dio si muove a compassione" con una relazione dal titolo "Celebrare il sacramento della riconciliazione oggi". Dal 26 al 28 gennaio, tre giorni di incontri e approfondimenti sui temi del Giubileo presso la direzione generale dei Silenziosi Operai della Croce.