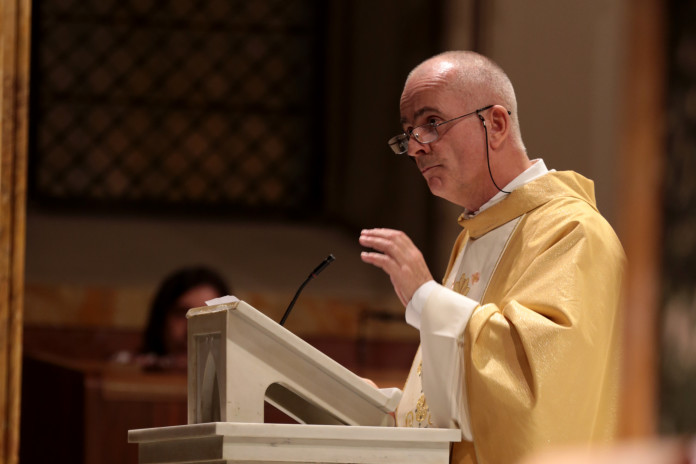 Rome, April 1-9, 20L5
Prot. No.0000 073/2015
Dear Confreres, Sisters, Lay Associates and friends,
On April 26,2016, we celebrate the day, 150 years ago, when the lcon of Our Mother of Perpetual Help came to the Church of St. Alphonsus and was restored to public veneration. This is a day of great joy, hope and celebration for us. For 150 years, Our Mother of Perpetual Help has accompanied us in our mission and our ministry, drawing countless people into a deeper personal relationship with Jesus the Redeemer, and with the People of God. From St. Alphonsus Church on via Merulana this devotion has spread to every continent, and thousands upon thousands of Churches, parishes, chapels, communities.
I strongly encourage every Redemptorist community to celebrate this important anniversary on April 26th. I know that many of you have already planned events, novena devotions, pilgrimages, and prayers. Let us be united in one common spirit of celebration with one another, and with the whole People of God during this Year of Mercy! What a gift we received 1-50 years ago – a gift that continues to give hope, joy, comfort and help to those in need today.
As Redemptorist Missionaries and those who share in this charism of 'copiosa redemptio', we know that it is no accident that Our Mother of Perpetual Help came to us through this wonderful lcon. Long before L866, Mary accompanied us in all our missions and apostolic works. Following in the footsteps of St. Alphonsus, love for Mary, the Mother of Mercy, has always been a hallmark of the Congregation of the Most Holy Redeemer. lt was only natural that she would desire to be honoured in our Church under this title of Perpetual Help, and that she would continue to accompany and further our mission across the world.
Attached to this letter, I have included a brief presentation on St. Alphonsus and Mary. Let this celebration be another opportunity for us to deepen our love for her as she accompanies us in our mission to preach the Gospel ever anew!
Your brother in the Redeemer,
Michael Brehl, C.Ss.R.
Click here to download the presentation