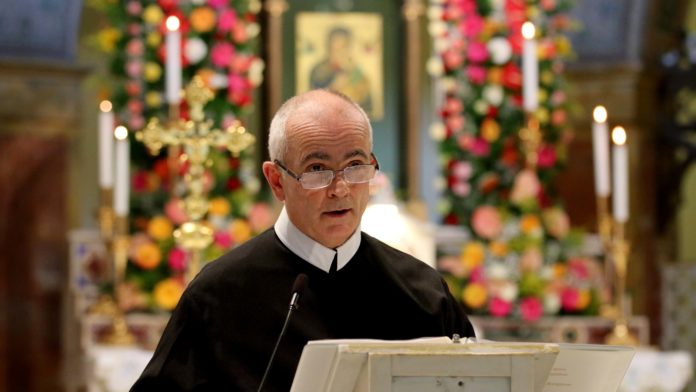 Pattaya, November 8, 2016
Prot. N° 0000 155/2016
Dear Confreres, Sisters, Lay Missionaries and Associates, and friends:
Tomorrow we celebrate the anniversary of the founding of the Congregation of the Most Holy Redeemer in 1732 in Scala. This year as we remember our Foundation Day, the Congregation is assembled in the Canonical Phase of the XXV General Chapter in Pattaya, Thailand. This is a unique opportunity for us as a whole Congregation to joyfully celebrate the great gift of our Redemptorist Missionary Vocation:
"The Spirit of the Lord is upon me, because he has anointed me to bring glad tidings to the poor. He has sent me to proclaim liberty to captives and recovery of sight to the blind, to let the oppressed go free, and to proclaim a year of favour from the Lord." (Luke 4:18-19).
"Jesus began by saying to them, 'Today, this scripture passage is fulfilled in your hearing'." (Luke 4:21).
St. Alphonsus believed that he was called to "follow the example of Jesus Christ, the Redeemer, by preaching the Word of God to the poor" (Const. 1). Priest and Brother, Sister and lay associate, we are all called and sent as missionaries. Filled with the Holy Spirit, accompanied by Mary, the Perpetual Help of God's people (Const. 32), as genuine disciples of St. Alphonsus, we follow the Redeemer with hearts full of joy. This is our feast! Let us rejoice and be glad in it!
On November 9, I invite all of you to renew your missionary dedication. I encourage you to read and pray Constitution 20, in community where possible, and to allow these words to penetrate your very heart.
I also remind all Redemptorist Communities, and all our friends and associates, that the second Sunday of November is our World Day of Prayer for the Redemptorist Missionary Vocation. This year, it falls on November 13th. Please mark this day in some way as a community and pray that God will call and send more Redemptorist missionaries into the harvest.
May God bless us all as we follow Jesus the Redeemer and celebrate our Missionary Vocation!
            Your brother in the Redeemer,
Michael Brehl, C.Ss.R.
Superior General