Scala News has received the letter that we publish here:
San José, April 28, 2017
Rev.Fr. Denys Jiménez, CssR
Vice-provincial Superior of Caracas
Dear brothers,
Redemptorist Missionaries of the Vice Province of Caracas, Venezuela:
On behalf of the Redemptorist Missionaries of the Province of Central America gathered in Ordinary Session of the Provincial Chapter in San José, Costa Rica I extend a cordial greeting in Christ the Redeemer and Our Mother of Perpetual Help.
In the light of the events that happened in the last days, the Province of Central America is in solidarity with the people of Venezuela. We express our affection and our prayers to you who are going through times of difficult socio-political conjuncture; we also extend a greeting and support to the interlocutors who accompany us through the different apostolic tasks and the building of the Kingdom of God in the midst of a World wounded by violence and a culture of death.
As men of faith, we always have our eyes of hope, of peace and confidence that our Lord Jesus Christ sustains our lives in the most critical moments and that gives us back the certainty that hate and violence will never be the way to implant ideologies, especially when we need more of human dignity. Let us remain united in prayer with the firm hope that the force of love and dialogue are the most effective means to establish the peace so longed for by the Venezuelan people and us as Redemptorist Confreres.
Fraternally,
Provincial Chapter of the Redemptorist Missionaries of the Province of Central America

On the current situation:
"Both the Pope and the bishops consider dialogue as useful when the conditions that make it effective are met," so writes an agency news. "The situation of anguish and growing poverty that is being experienced by the majority of the Venezuelan people also challenges our pastoral work and our Christian life. We are called, from our own scarcity and limitations, to open our hearts and hands to those who need it most ", restates a bishop who calls all religious and men of good will to show their solidarity with the poorest in this difficult time.
The Redemptorist community in Venezuela: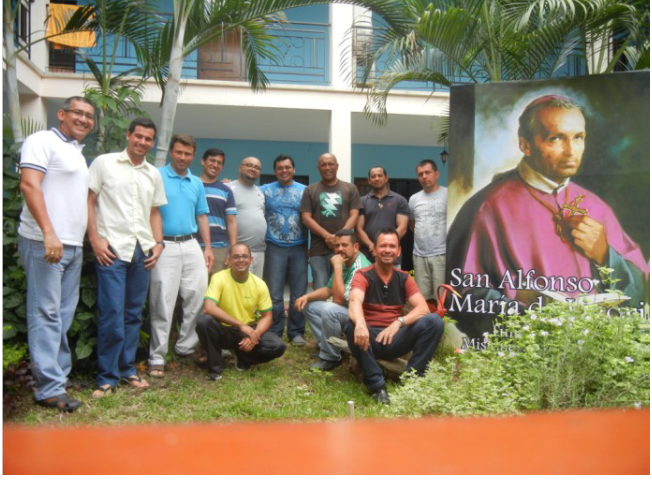 Assembly 2016 in Valencia, Venezuela
(Tension in Venezuela is on the rise again as the opposition and the government accuse each other of trying to stage a coup.There has been a wave of anti-government protests and dozens of people have been killed in protest-related violence since April)