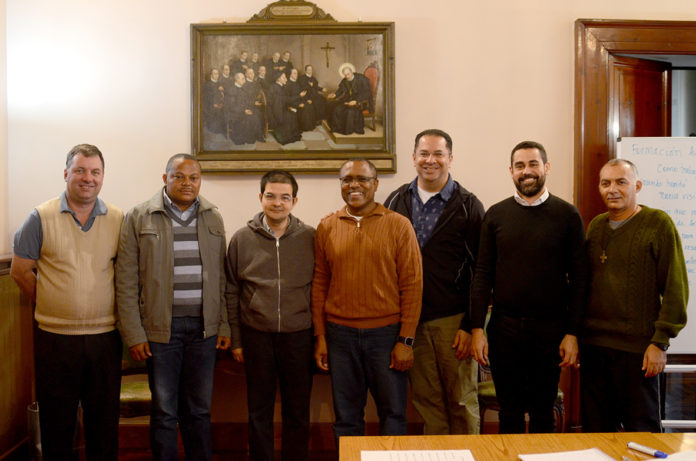 The first meeting of the General Commission for the Brothers took place from 13 to 17 November 2017 in Rome. This commission was appointed by the General Government according to the decision 23 of the XXV General Chapter – Final Documents in its 2nd phase, in November 2016.
The members of this Commission are: Brother Jeffrey Rolle (General Consultor); Brother Leon Masiala Phuati (Vice Province of Matadi); Brother Carlito Gaspar (Province of Cebu); Brother Pedro Magalhães Gomes (Province of Rio de Janeiro); Brother Lawrence John Luján Ángel (Denver Province); Brother Gerardo Giordano (Province of Naples); Brother Marcos Vinicius Ramos de Carvalho (Province of Goias); Father Rogério Gomes (General Consultor).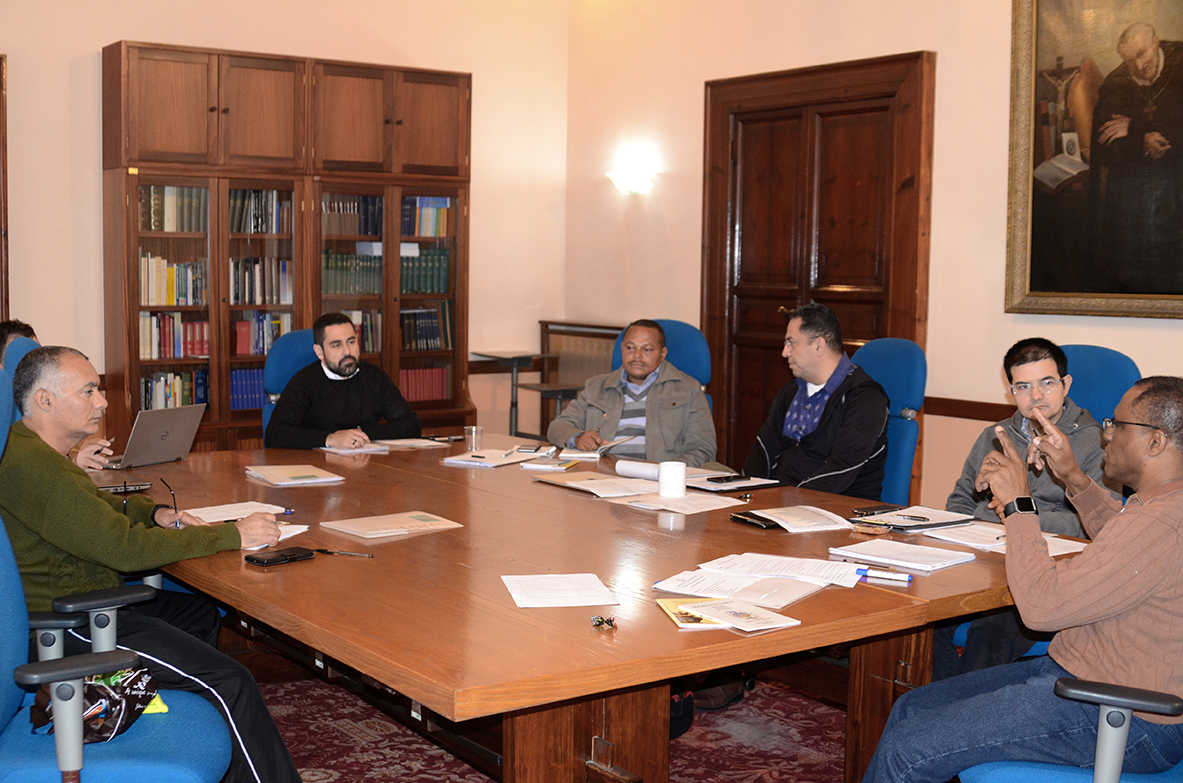 The work of this Commission will be to present topics specifically related to the Brothers and to offer concrete programs and suggestions to the General Government to be implemented in the Congregation. (Decision 23 – Final Documents of the XXV General Chapter – 2nd Phase, November 2016).
During these days of the meeting, the Commission has reflected on the situation of the Brothers from recent statistics and outlined strategies for future work. On the last day, there was a pilgrimage to the Basilica of St. Gerard, in Materdomini, an inspirational occasion together with the memory of the Redemptorist Brother Saint. We extend our gratitude to the General Government for welcoming us to the Generalate House and the General Curia for this meeting.
Brother Pedro Magalhães Gomes, C.Ss.R.