The two days programme organized by the Italian Environment Foundation (24-25 March) at the Basilica of St. Alphonsus were concluded with considerable success. The basilica, theAlphonsian museum, the library and the archive were open these two days. For the first time, the basilica complex has entered among the 15 FAI sites in the province of Salerno.
But the greatest success was not only the presence of over 500 visitors but the door that was opened with a "program agreement" between the high schools of our territory and the Redemptorist missionaries. This understanding emphasizes the importance of the figure of St. Alphonsus and the wealth that our Basilica and its complex contain, in terms of art, archival material and books, as well as historical artefacts. We are happy that it led to a collaboration with young people who benefitted actual lessons/experience in the library, in the archive and in our museum as "Apprendisti Ciceroni", continuing the specific research at school.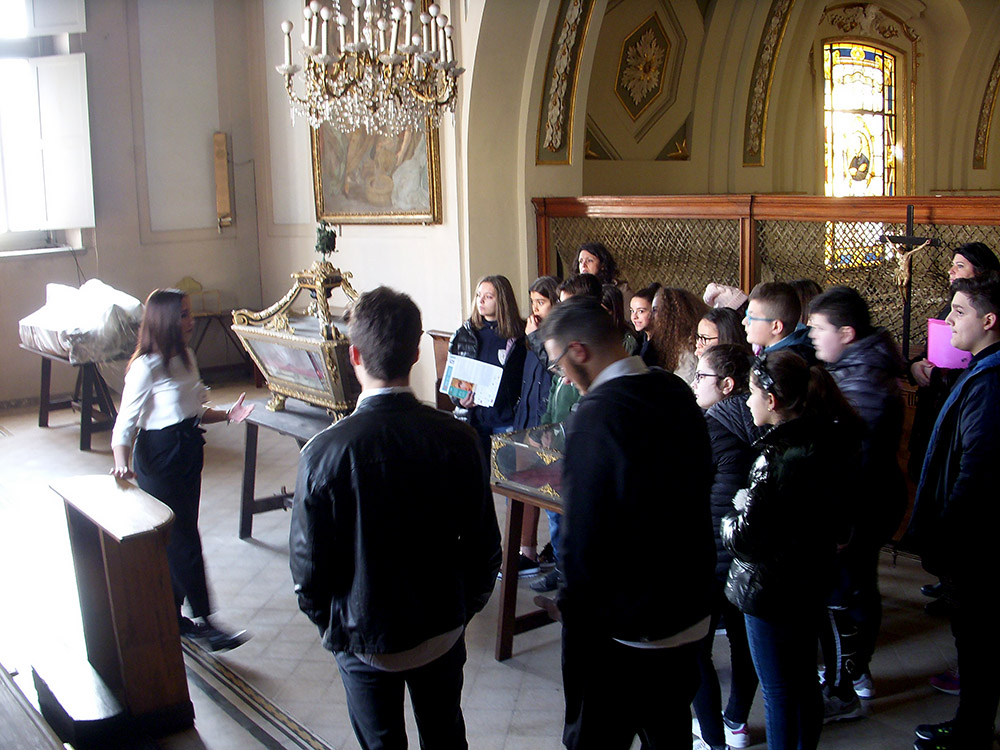 The Redemptorist Missionaries and their collaborators have held special lessons for these children, in our structure but also in their school. In the library, as in the archive, they were welcomed by our librarian Ms Apollonia Califano and by Fr. Pupo, Provincial archivist, different classes for about 2 months. For the past two years, with the help our young volunteers called "friends of St. Alphonsus", I have been welcoming the students " Apprendisti Ciceroni" to open the doors of knowledge. This last group was the protagonists of the spring days at Pagani.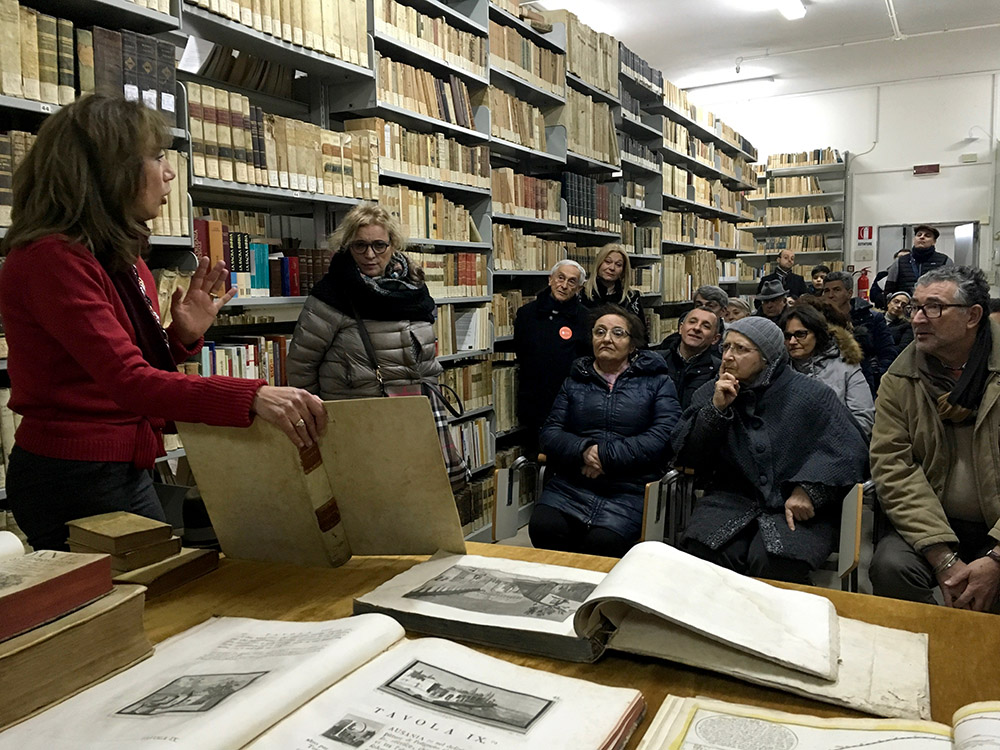 I like to emphasize the importance of this event because finally, the new generations of our city, more than in the past, have taken note of a wealth of their territory and we are confident that this knowledge will bring unexpected results. All together they have enriched these days with their skills and attitudes, in a synergistic and collaborative way. But what has really been important is the delivery of this immense treasure in the hands of these young people who have lovingly taken into the heart the story of the saint, of the basilica, of the museum and have transmitted it to so many visitors beyond the knowledge. Loving one's motherland, one's origins, one's saints and in particular a saint is known all over the world, make young people aware of the heritage that St. Alphonsus gives to those who treasure it.
Fr. Luciano Panella, CSsR
P.S. FAI –  participates in the School-Work Alternation program
with the "Apprendisti Ciceroni" project, born in 1996 and grown over the years, up to
get involved in the process of enhancing artistic and landscape assets
for thousands of Italian students.