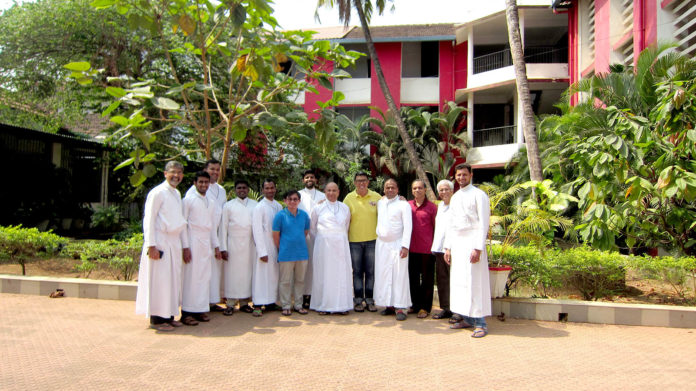 The Final Profession preparation programme was begun today at Varca at the St. Gerard Majella Study house of the V. Province of Majella. The programme is from the 29th April to the 28th May
This preparation programme is of the Conference of Asia/Oceania and hosted by the V. Province of Majella. There are 3 students from Bangalore, 3 from Majella, 1 from  Liguori, 1 from Cebu and 1 from. Oceania participating, 9 in all in this Final Profession preparation programme of 4 weeks.The Programme is led by Fr Theodore D'souza of the V. Province of Majella with Fr Juventius Andrade, Fr Henry Fernandes, Fr Shijo Mulasseril, Fr Tony Cardoz and Fr Joseph Cherian as the different resource personnel during these 4 weeks.
The preparation programme began today with a solemn Eucharists presided over by Fr Ivel Mendanha, V. Provincial of Majella and in the presence of Fr Juventius Andrade (Bangalore) and (Fr Vivian Moniz (Majella) together with Fr Theodore D'souza and Bro Joseph Gonsalves members of the community at Varca.
We wish the 9 confreres well in the month of preparation
Ivel Mendanha, C.Ss.R.