(Manizales, Colombia) –  The Redemptorist Training Centre (RTC) was inaugurated on 31st May 2018 in Manizales, Colombia.  The Provincial Superior, Fr. Jorge Gómez Rueda CSsR, the Provincial Treasurer, Fr. José Atanasio Hernández, the local community of Manizales and the authorities of the Municipal Education Secretariat were present for the inauguration. This is an institution for work and human development, which offers technical programs of work, diploma courses, and courses of continuous formation.
The opening ceremony was held in the context of the seminar "Management tools for the development and improvement of organizational competitiveness", led by Carlos Fernando Zuluaga, quality consultant of the College of the Redemptorist Seminary and María Antonieta Tangarife, external expert of the Icontec.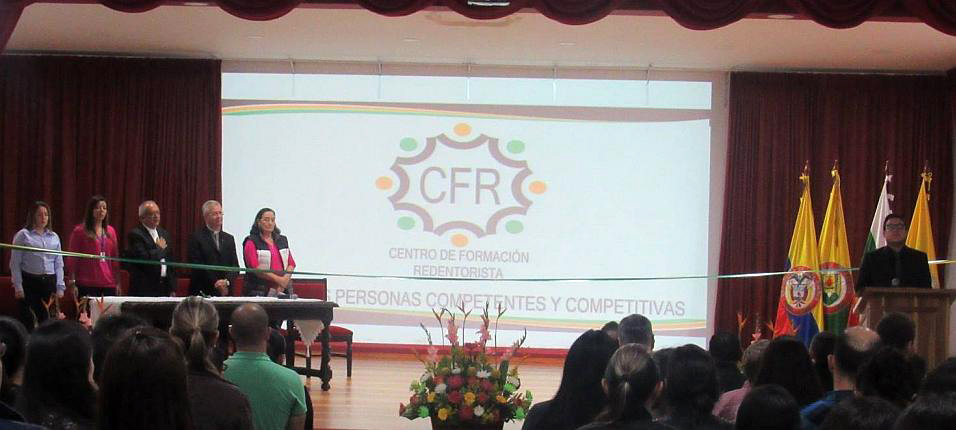 The project was entrusted to the Community of Manizales under the guidance of Father Luis Carlos Jaime Murillo, the Superior and the Rector of the College. We congratulate him and the community, as well as all the people involved in this project and wish them all success for the service of many people in the capital of Caldas.
We hope to reach new heights in this venture for the Province of Colombia.
(photos and information by the Rector of the College)