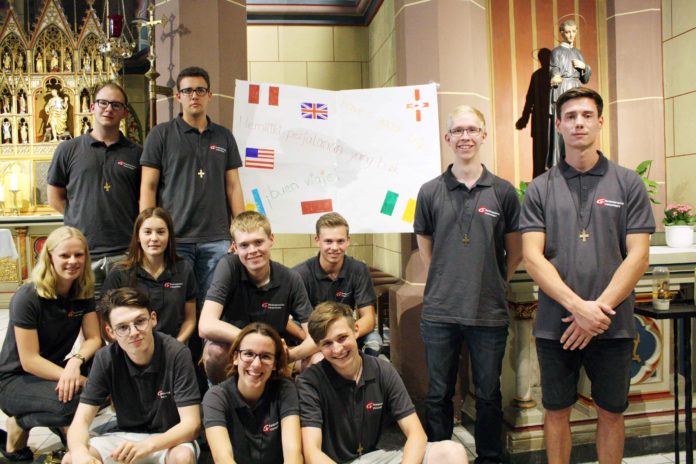 (Germany) The eleven young women and men began their Voluntary Social Year in the Redemptorist Volunteers Ministries (RVM) of the Province of St. Clement in mid-August for the year 2018-19.  Over the next eleven months, they will engage in Redemptorist projects around the world and work in soup kitchens, boarding schools or homes for the most abandoned and the poor.  Father Provincial, Jan Hafmans, thanked the volunteers for their commitment and sent them in a special commissioning service with God's blessing to their places of assignment in Ireland, Peru, UK, Argentina, USA, and Indonesia.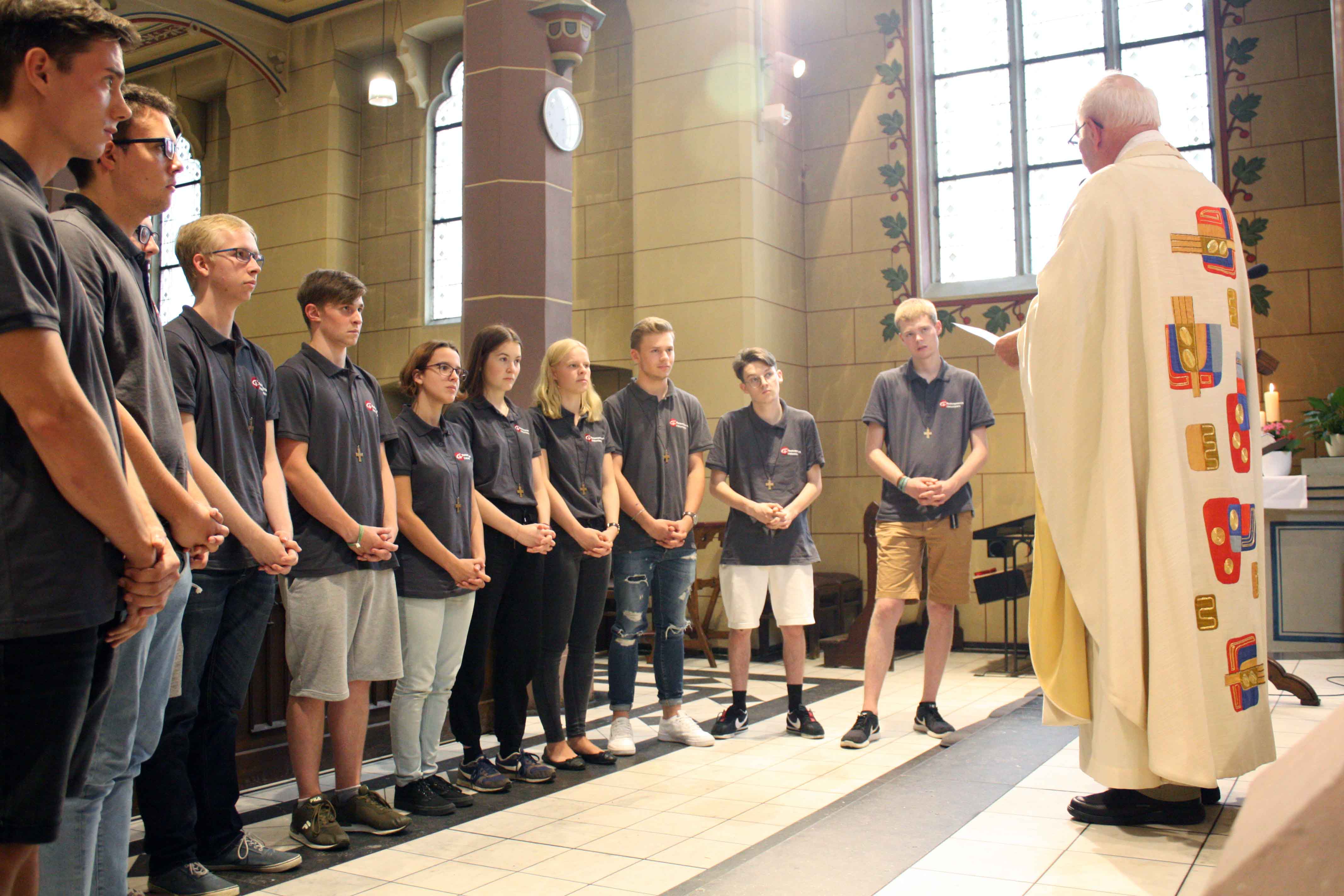 Bon Viaje – Memiliki perjalanan yang baik!
Redemptorist Volunteer Ministries, or RVM, the Redemptorist volunteer service in Germany, gives young people and young adults the opportunity to spend for one year in a Redemptorist project abroad with others and gain new experiences.
Since 2012, we have been self-supporting agencies of the IJFD (International Youth Voluntary Service of the Federal Government). The RVM program includes volunteers from various Redemptorist projects abroad. In selected places, young people work with Redemptorists for the poor or get involved with young people. These young people are then temporary employees in the projects on site.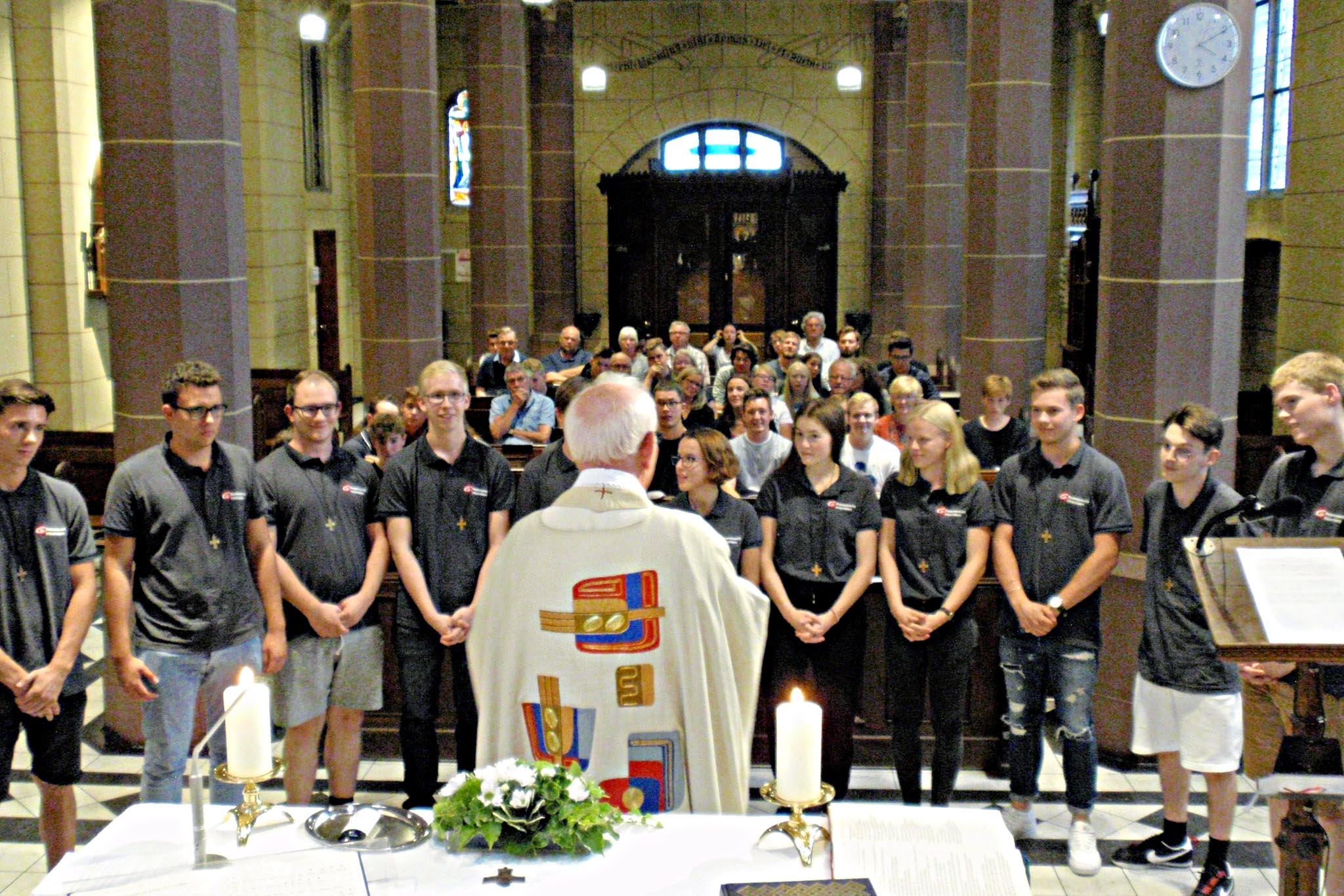 We consider it important that we give young people opportunities for a special commitment. With RVM, we can give these young people religious and social experiences in the context of the Redemptorists as an international community, thus providing service to their maturation and development as human beings as well as Christians.
Living in the local religious community is the starting point for the activities. The communities of different projects differ from place to place. However, there is something common to all of them: value is placed on cooperation and teamwork, and faith and prayer are the basis of each community in life and work.
Br. Marco Limberger, C.Ss.R.