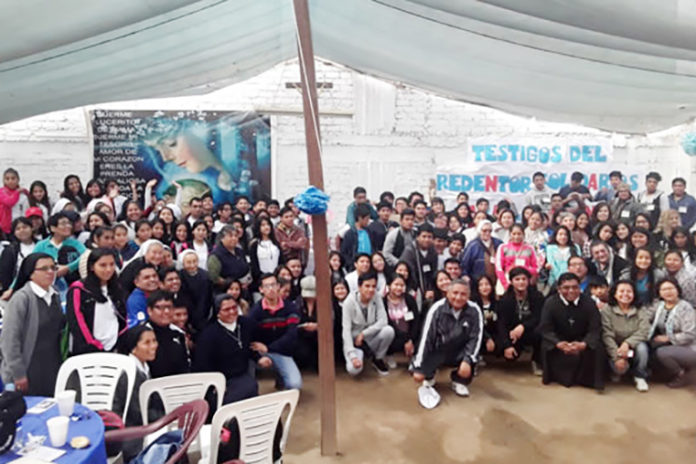 (Santa Clara, Peru) The house of St. Alphonsus had hosted more than 150 young people from 21 to 23 September in Santa Clara (Province of Lima), coming from different parishes and communities in which the Redemptorists of the Vice Province of southern Peru operate. For us who have been working with JUMIRE (Redemptorist Youth Ministry) for 12 years continues to be a missionary and apostolic priority, a human space to present a lifestyle, a project of life imbued with evangelical values, including being bearers of plentiful Redemption for their families and other human beings.
These days, JUMIRE focused on the theme: "Youth, witnesses of the Redeemer, solidarity in the mission for a wounded world." A young world very wounded by corruption, by an economic system that presents them with a lifestyle "to have more, to be worth more". They are hurt by family dysfunctionality, work that leaves them not only at the edge of the road; but as a group of advancing people, they become useful only for electoral periods.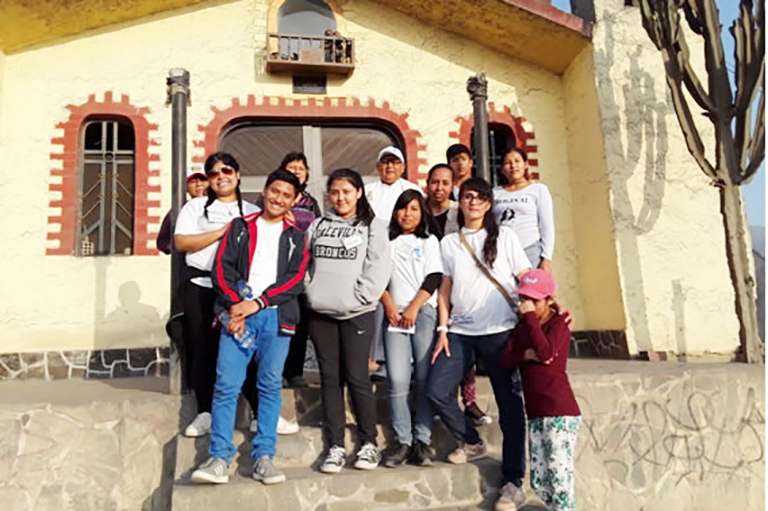 During this four-year period, the Redemptorist Youth Ministry is united with the pastoral care of vocations, since the ministries were created to devote themselves exclusively to working with young people. Currently, there are four confreres who dedicate themselves to this task: Fr. José Luis Ramírez; Fr. Manuel Arroyo, Fr. Isaac Vásquez, and Fr. Luis Álvarez.  There is a representative of youth ministry in every community, organized by coordinators together with a national council.
I ask Mary, Mother of Perpetual Help, to all our saints, martyrs and blessed of the Congregation so that those directly responsible, as pastors and as Redemptorists, will remain faithful to their work and witness to the Redeemer. Always remember that they are the guardians and defenders of young people and vulnerable people who share their youth with our Redemptorist charism.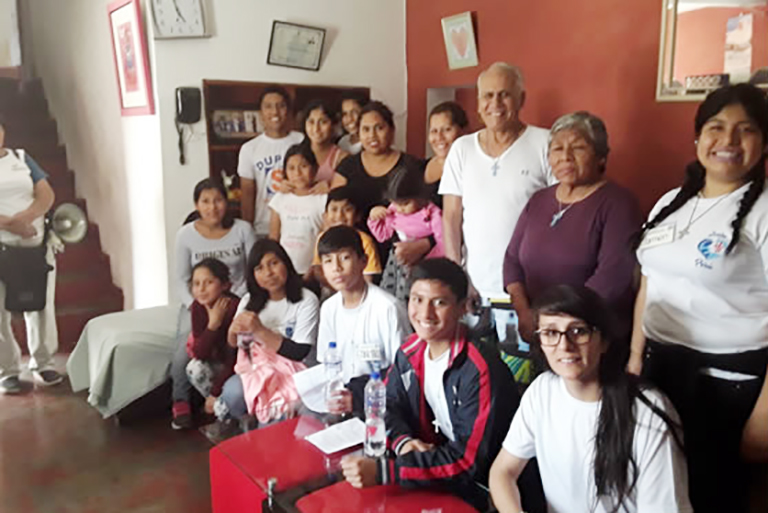 I also have to thank the young adults, the Lay Redemptorist missionaries and many religious who have come this weekend to participate and work with the young people. Today the Church requires us to unite all our efforts, people, ministries, and charisms to reach to our young people. But, at the same time, this work requires long-term and short-term planning and executing by those responsible.
We pray that the young continue to be the joy of our pastoral care, as they have shown on Saturday 23rd of this month during the visits to houses, families and the areas of the parish. A parish without young people, without ministries and without catechists, is a parish without the life which caters to only clericalism. Today, as the Congregation is in a process of restructuring, of reconfiguring our units, the exodus attitude is imperative since Pope Francis asks us to be an outgoing Church. In other words, a unit of the Congregation which is outgoing by its nature.
Fr. Guillermo Ramírez Livia, C.Ss.R.