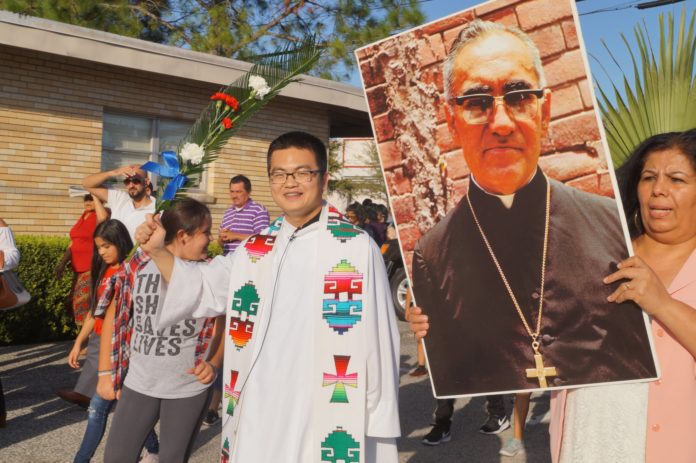 (Houston, Texas, USA) – Salvadorians are one of the largest groups in our community at Holy Ghost Parish in Houston. Naturally, St. Óscar Romero's canonization last Sunday, October 14, was the perfect occasion for a grand fiesta. Our celebration included a procession around the church before the evening Spanish Mass, followed by a reception in the gym. In addition to the delicious food, the community enjoyed Christian music compliments of a charismatic band, as well as video clips from the canonization Mass.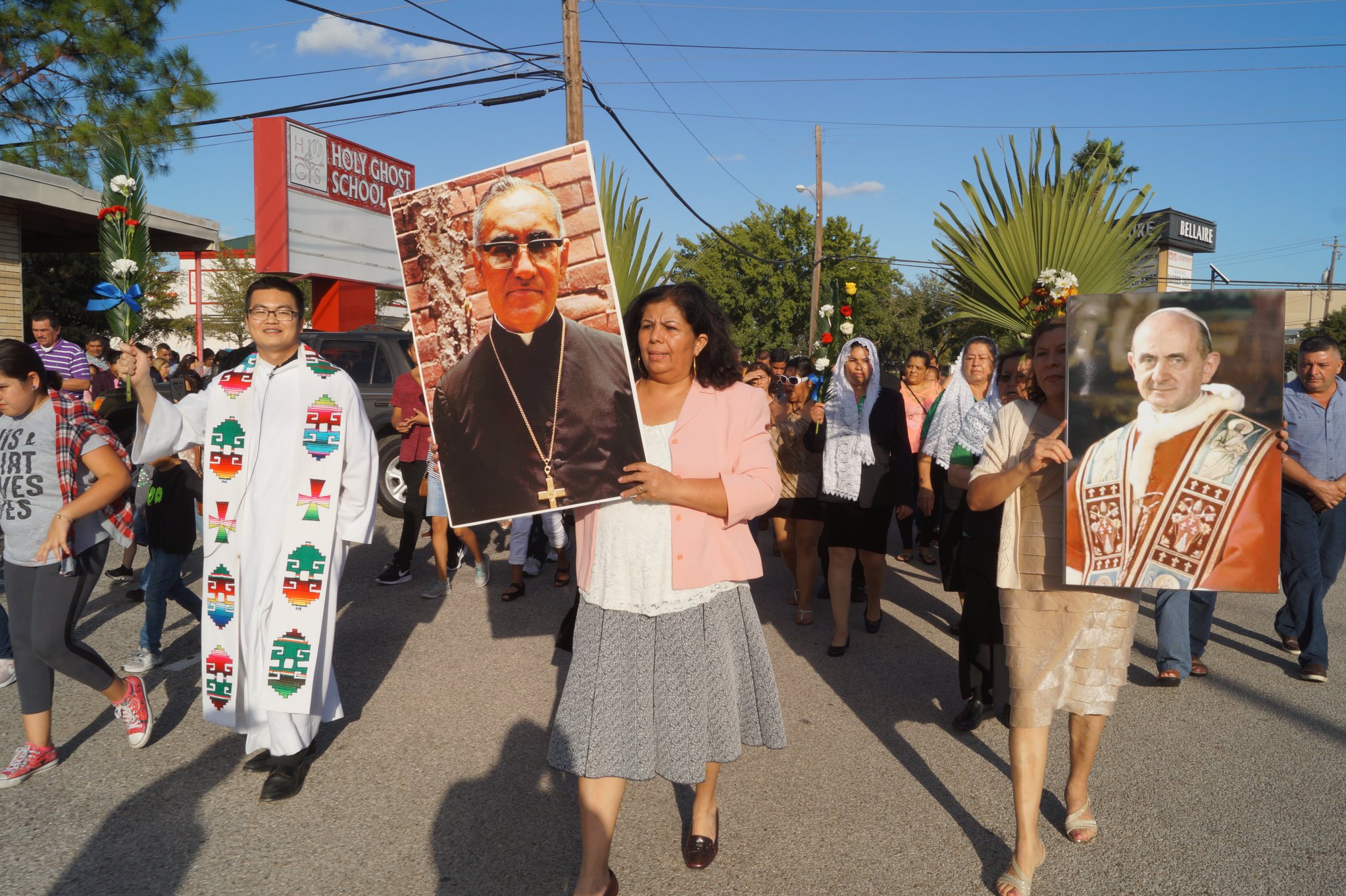 Although I made a point to mention the other six saints canonized that day – including St. Pope Paul VI – the people were most deeply touched by St. Óscar Romero's canonization. The history of the Salvadorians in the Christian faith evangelizes me. It inspires me to learn about what they have been through and the significance of the courageous efforts of a man who was relentless and fearless in preaching the Gospel, even at the cost of his own life. I encouraged the community, when possible, to share their stories and experiences with others.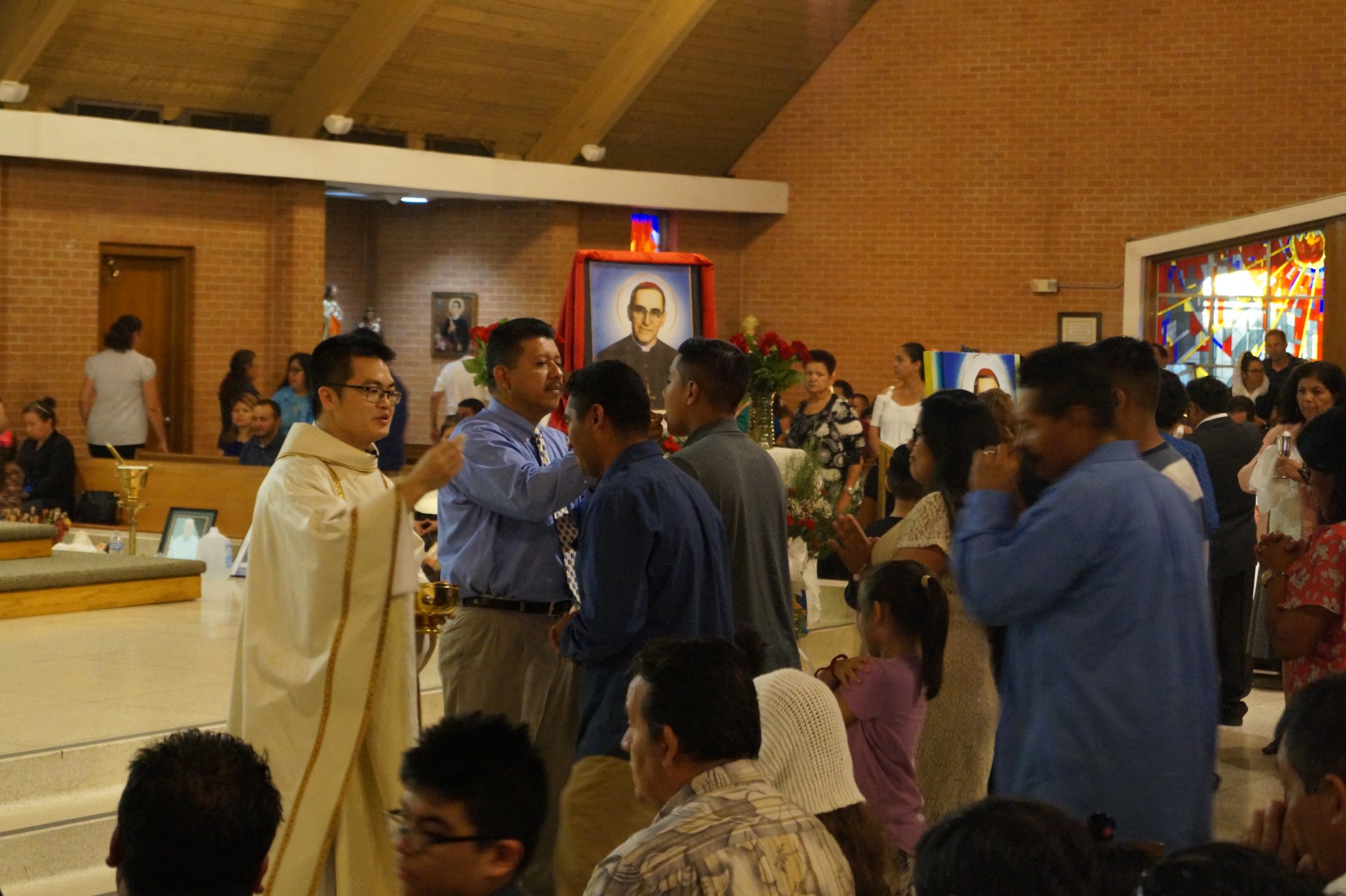 The community invested a lot of effort in preparations for the celebration, including beautiful decorations and music that contributed significantly to the joy and solemnity of the Eucharistic celebration.
by Quy Duong, C.Ss.R. (denverlink 19/10/2018)