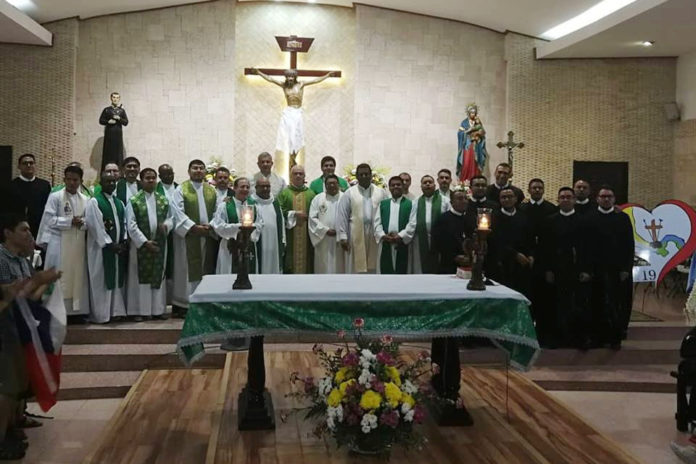 (Panama) With great enthusiasm and dynamism, the Week was opened that prepares the World Youth Day, where the Alphonsian World Day is also celebrated.
The solemn Eucharist with songs and psalms was celebrated, presided by the superior general of the Redemptorist congregation, Father Michael Brehl, together with all the priests, pilgrims, volunteers and many faithful gathered in the Parish of San Gerardo María Mayela for this great international event. #JMA2019 #PANAMA2019 #JMJ2019sgmm  #RedendoristaSoy
Here are some images of the ceremony: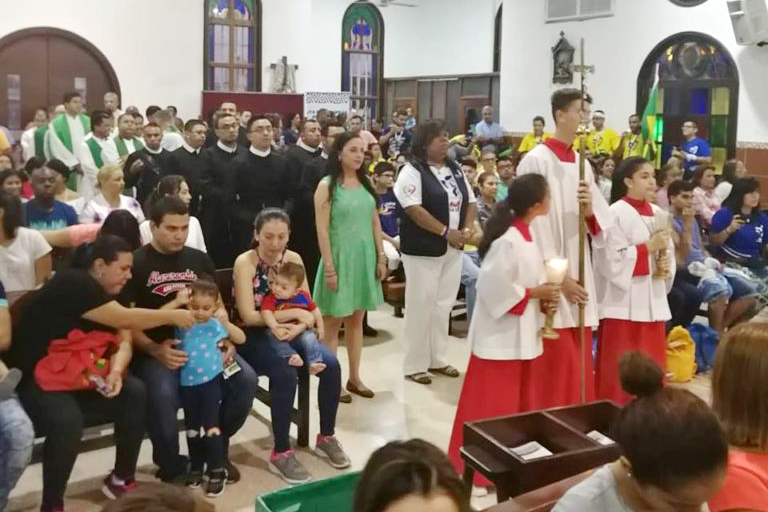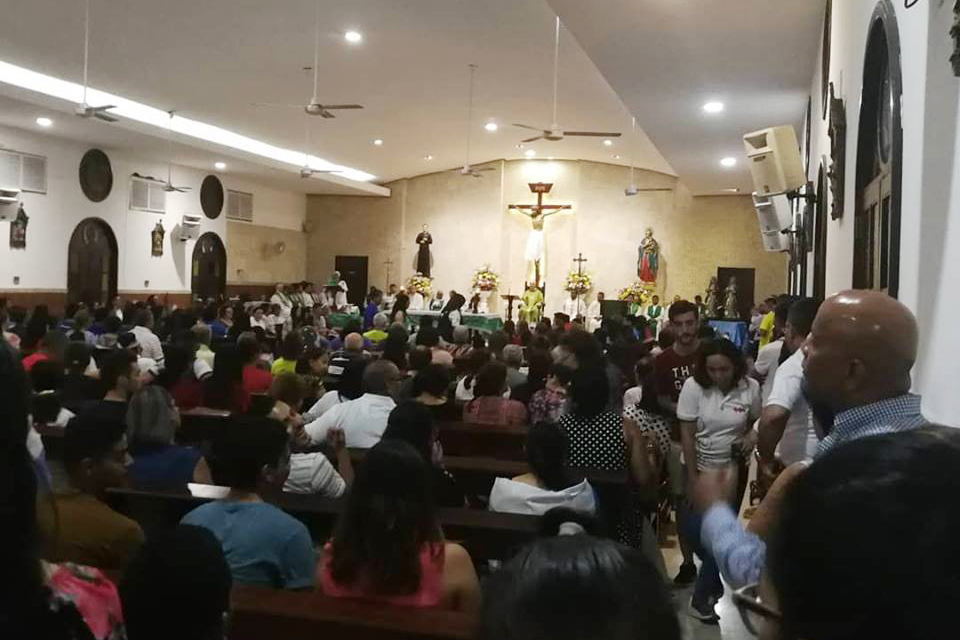 What is the Alphonsian World Day? 
Within the framework of the World Youth Day, a special event is organized between the different young people who share the Redemptorist charism throughout the world. It is an encounter of faith, under the action of apostolic zeal St. Alphonsus left everything for the poor and abandoned. This type of Alphonsian World Day does not interfere in the different activities proposed for what is WYD. It seeks to promote a sense of belonging and also to motivate the vocational experience. To know that we are different, that our mission takes different faces, that we do a lot for the most abandoned, to know that the spirit of St. Alphonsus is still alive in the young hearts of many, that is the JMA.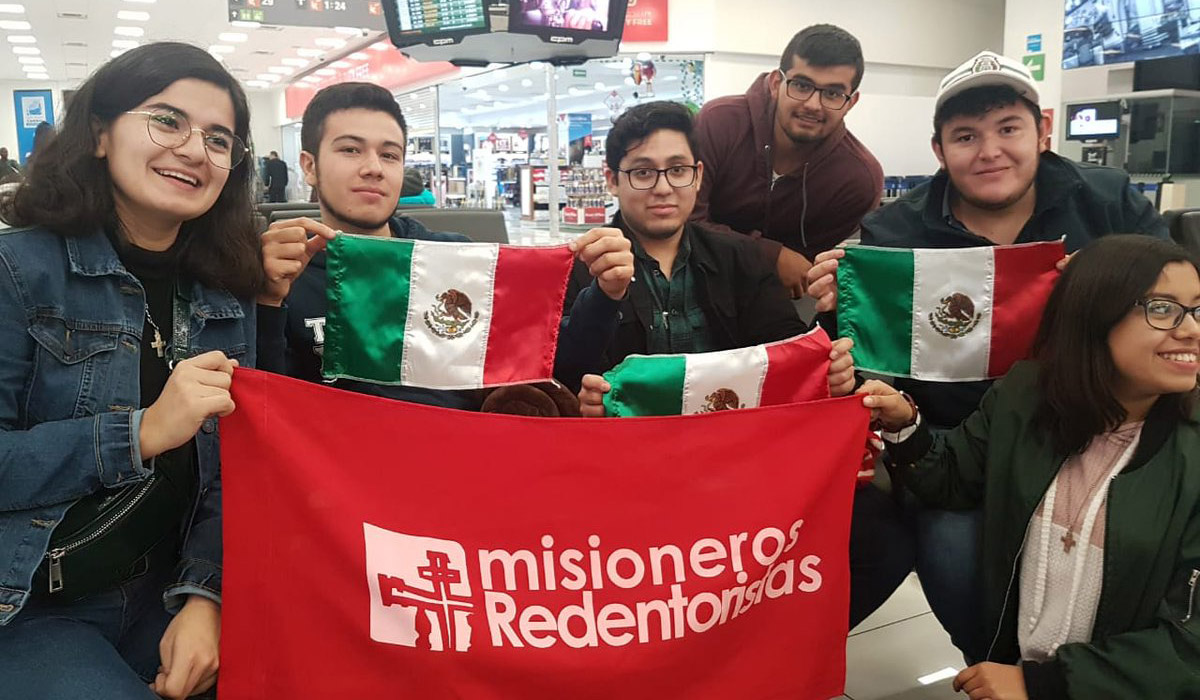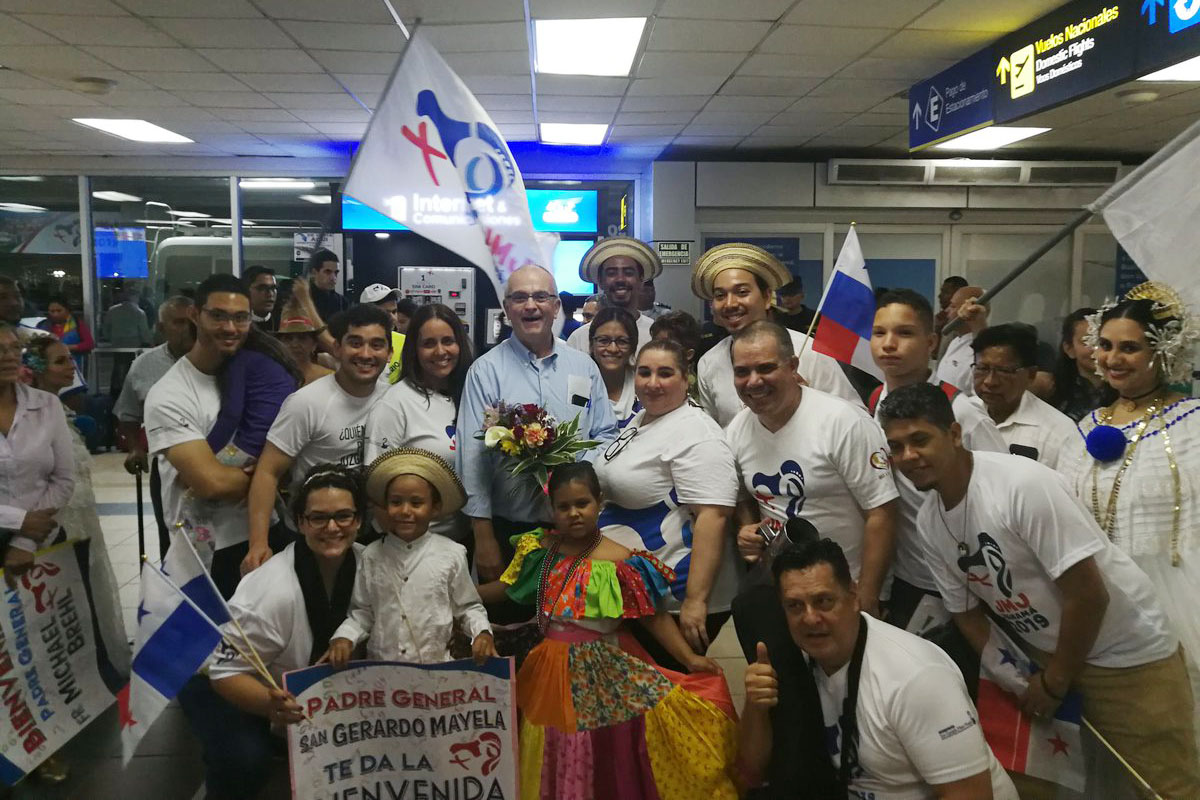 In history, three (3) Alphonsian World Days have been celebrated:
WORLD AFONSIANA WORKSHOP / MADRID SPAIN 2011; under the motto IMPLANTED  AND BUILT IN JESUS CHRIST. FIRM IN FAITH.
WORLD ALFONSIANA / APARECIDA BRAZIL WORKSHOP 2013; under the motto           DISCIPLES OF JESUS CHRIST, MISSIONARIES WITH ST. ALPHONSUS.
WORLD CONFERENCE ALFONSIANA / CRACOVIA POLAND 2016; under the motto A TIME OF MERCY.
¡ALEGRÍA REDENTORISTA! Da inicio a la Santa Eucaristía presidida por el superior general de la congregación Michel Brehl y todos los sacerdotes, peregrinos, voluntarios y público en general en Parroquia San Gerardo María Mayela #JMA2019 #PANAMA2019 #JMJ2019sgmm #RedendoristaSoy

Pubblicato da Jornada Mundial Alfonsiana – Panamá 2019 su Domenica 20 gennaio 2019
https://www.facebook.com/JMA2019Oficial/videos/329060051276534/
In 2019, on the occasion of the WORLD YOUTH DAY that will be held in Panama City, the Fourth ALPHONSIAN WORLD DAY will be held on Wednesday, January 23, and our Parish of San Gerardo María Mayela will host this meeting of YOUNG REDEEMERS OF THE WHOLE WORLD under the motto "YOUNG WITNESSES OF THE REDEEMER AT THE SERVICE OF THE MISSION."
Scala News