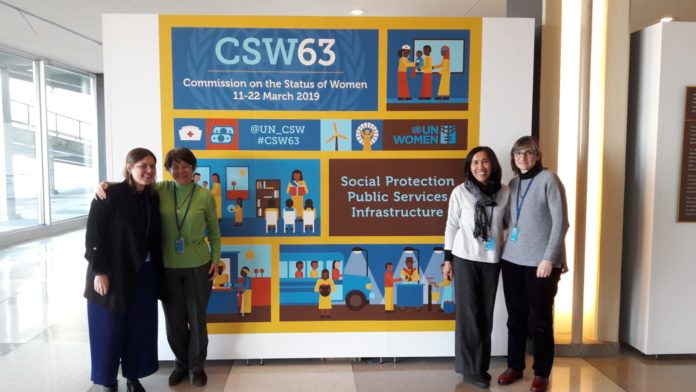 (Madrid) Once again, the Oblate Sisters of the Most Holy Redeemer attended the session of the Commission on the legal and social status of women (CSW63), which was held from 11th to 22nd of March 2019 at the United Nations headquarters in New York. These days were attended by both the country representatives and the civil society organizations and numerous religious congregations.
Our congregation, as a member of the Global Justice Partnership, was present at the conference with the participation of Sister Aurea Rendon (of the Mother Antonia of Mexico project), Emily Baylon (New York community), Lourdes Perramon, Superior General, and María Cruz, of the Serra-Schönthal Foundation.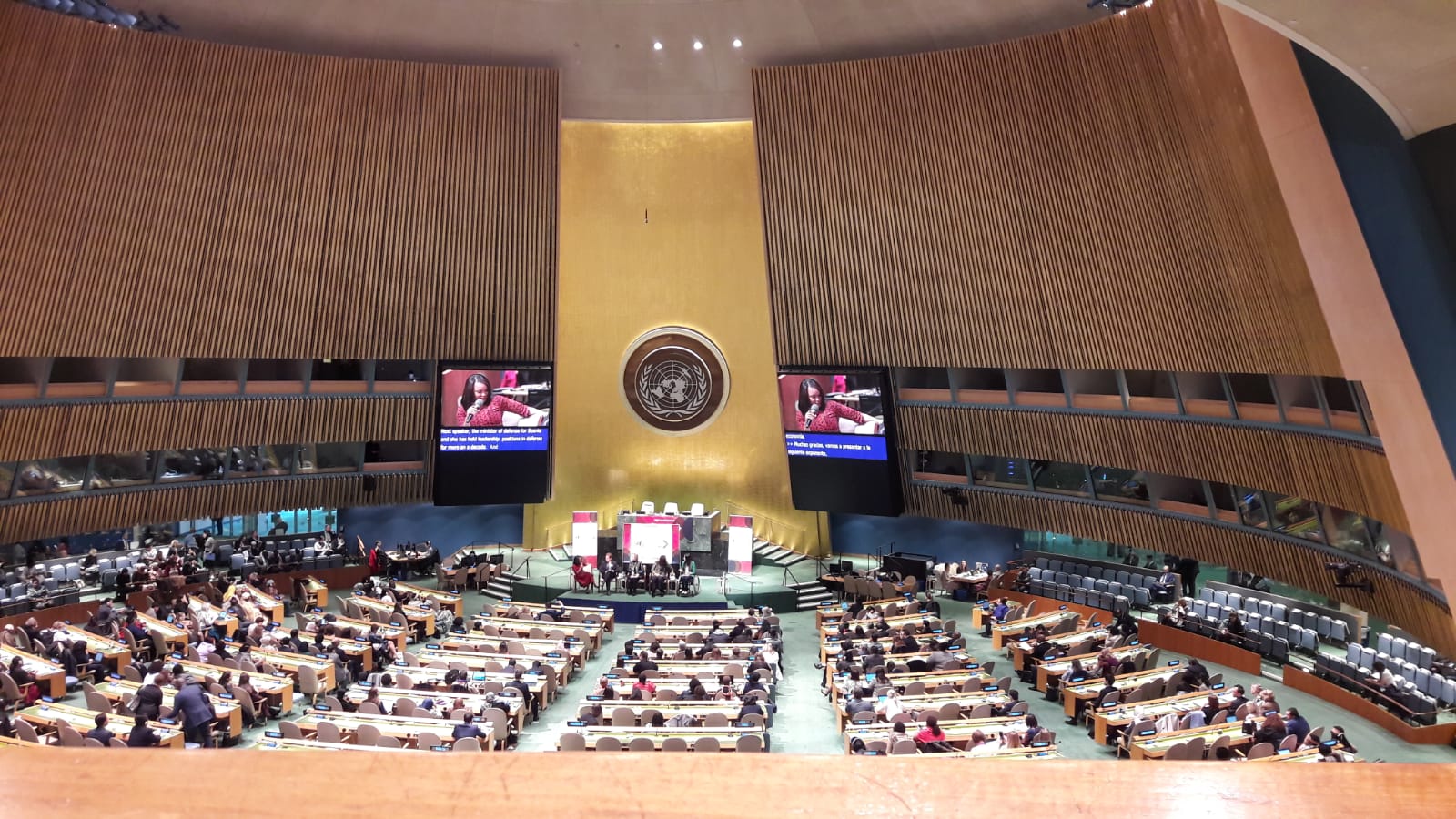 During their stay at the United Nations, they participated in different types of events. First, they were present at the plenary session on "Women and leadership", whose opening was entrusted to Antonio Guterres, UN secretary-general. "I am proud to be a feminist and to fight for equality to change the issues in power," said Guterres. "Equality is a question of power, and only if we succeed in having women in decision-making positions will we all win," he said, adding that "gender equality is essential for peace and security, human rights, development, and sustainability, so we must fight against the resistance."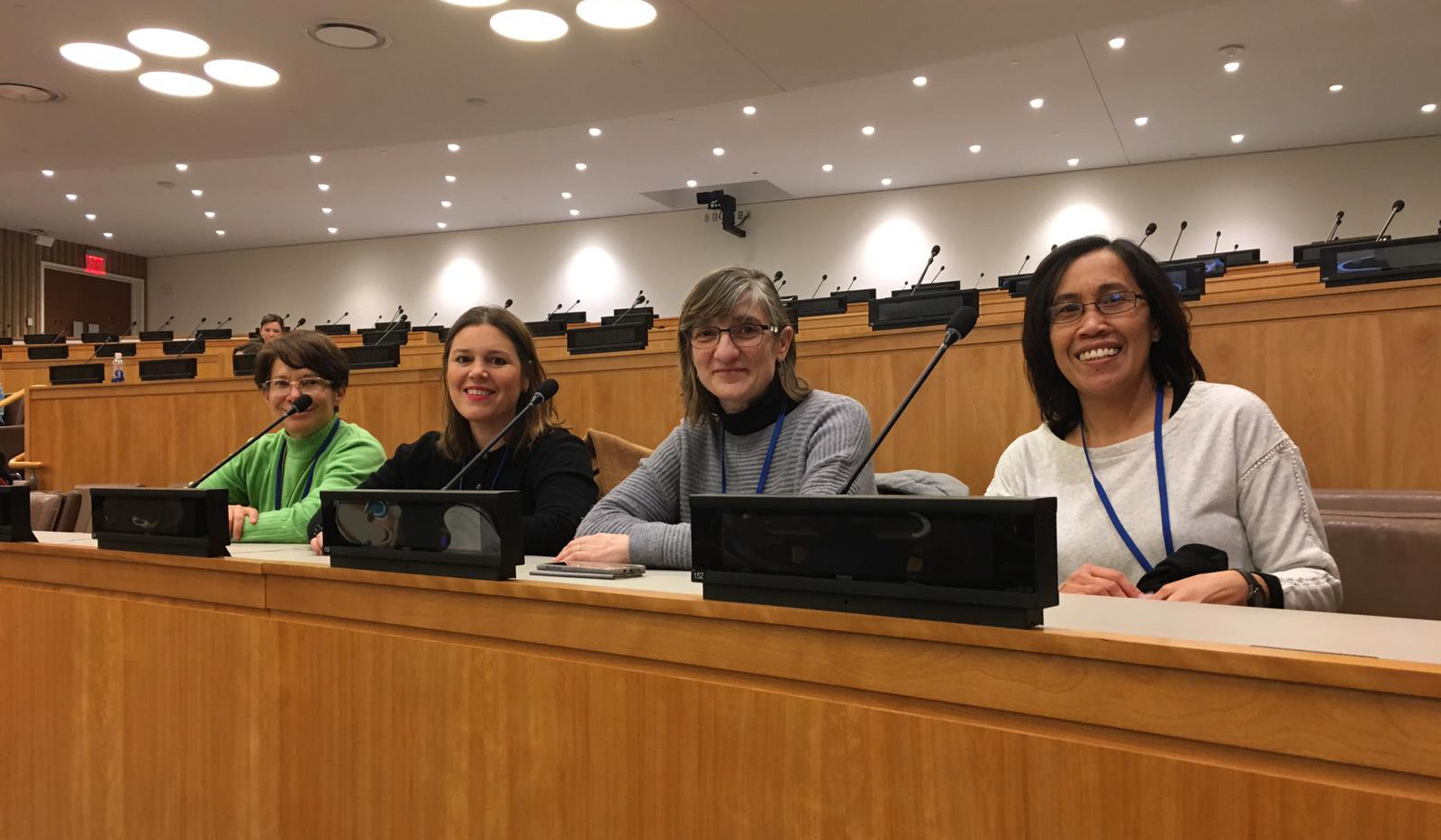 Representatives of the congregation also participated in parallel events that were organized by the United Nations and the associations involved, such as UNANIMA or the Santa Marta group, as well as other acts, such as the one organized by "Salvation Army", that offered panels in which the vulnerability of women with respect to violence, lack of opportunities and difficulty in accessing social services was discussed.
The presence of the Oblate Sisters at events like this seeks to identify spaces and possibilities for future participation in the UN. Therefore, we met several religious and representatives of the Santa Marta Group: some meetings that proved very fruitful to consolidate the bond and participation with this group for the future.
www.hermanasoblatas.org