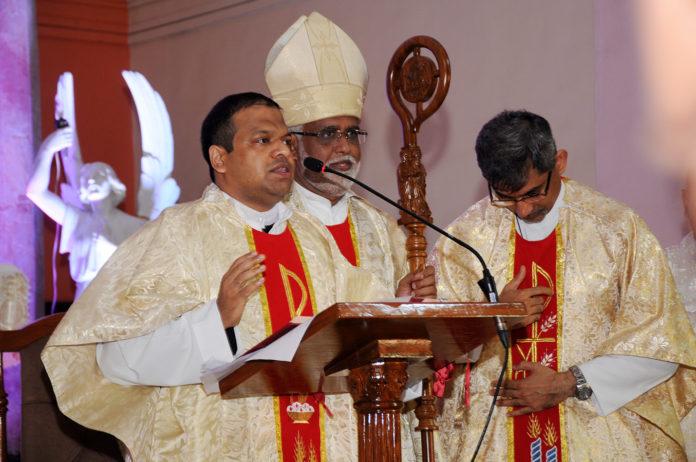 (Mumbai, India) The Vice Province of Majella celebrated with gratitude the First of 3 Ordinations to the Priesthood for this year on the 27th April 2019. Rev. Fr. Agnelo Francis Rodrigues, C.Ss.R. was ordained a Redemptorist Priest by Rt. Rev. Barthol Baretto (Auxiliary Bishop of Mumbai) at Our Lady of Perpetual Succour Church Chembur Mumbai.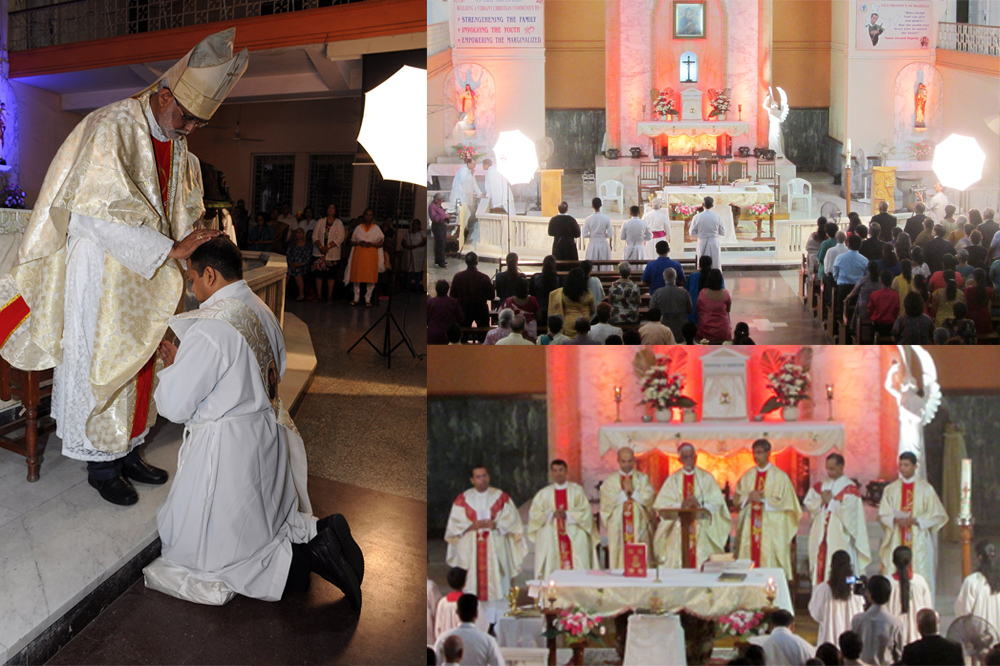 The Bishop called on the newly ordained to reflect on three verbs (to GO OUT to the peripheries, to SEE in the poor and abandoned Jesus, to CALL on the Lord and his people). He also exhorted the newly ordained and all Redemptorists to follow in the footsteps of St. Alphonsus Liguori in closeness to the poor and abandoned.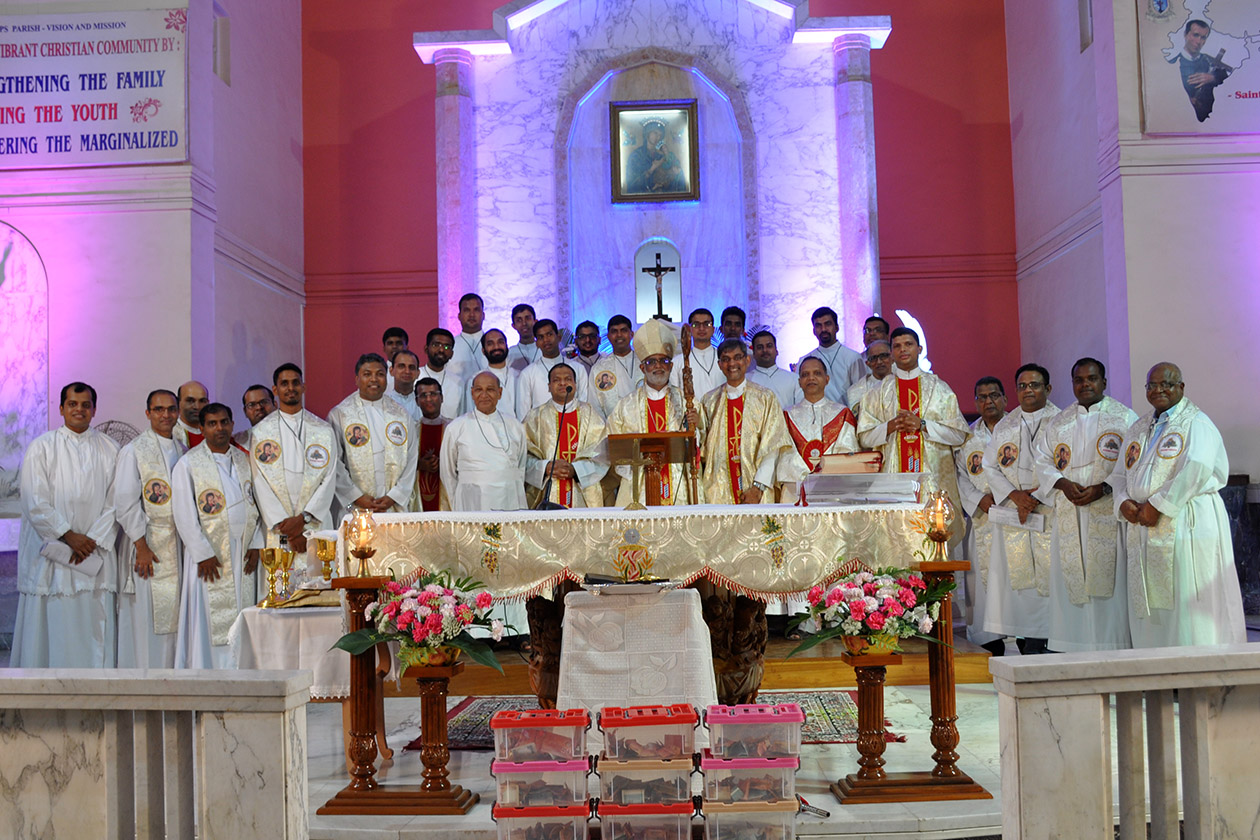 In thanking the Bishop, the newly ordained and his family, Fr Ivel, V. Provincial of Majella underlined the need for Prayer in the life of a Redemptorist Priest in order that we remain close to the wounded but Risen Lord and touch his wounds in the poor and abandoned. Every community of the V. Province was represented at the ordination together with all the professed students of the V. Province who prepared and served at the liturgy.
Fr. Ivel Mendanha, C.Ss.R.