SERVE (www.serve.ie) is an initiative of the Dublin Province of the Redemptorists. For sixteen years, it has assigned volunteers to countries as diverse as South Africa, Mozambique, Zimbabwe, Zambia, Thailand, the Philippines, India, and Brazil. SERVE supports initiatives that prepare young people for employment and self-employment and integrates life-skills training into all training programmes geared toward supporting the livelihood prospects of young people. SERVE has a strong partnership relationship with an impressive organization called Young Africa in Mozambique and Zimbabwe. SERVE also supports a large water programme led by the Redemptorists in Mozambique and an Orphan and Vulnerable Children, called the Mavambo Trust, founded by the Redemptorists in Zimbabwe.
SERVE has worked in Beira, Mozambique for fourteen years, and SERVE were instrumental, in building two impressive Youth Skills Training Campus' that support close to 3,000 young people receiving a quality education in vocational training.  The two centres, Manga, on the periphery of Beira city, and Dondo, a rural campus outside of Beira, were badly damaged by Cyclone Idai.
As soon as the cyclone hit, SERVE worked to establish a transport channel to deliver emergency supplies to Beira, Mozambique. We succeeded last week in delivering food, water, and medicines from Maputo to Beira, to the hundreds of people taking shelter at the Young Africa campus 's, including Dondo, where there are were over 200 young people stranded, including over twenty with disabilities.
SERVE is committed to supporting several hundred families who have lost homes, with emergency support, helping to rebuild their lives and to try and rebuild the 2 campus's that SERVE helped build over the last 14 years.
The pictures tell their own story:
Food and medical supplies arriving at the warehouse in Beira. These have been distributed to the staff and students who are stranded at the Young Africa Agri-Tech training college.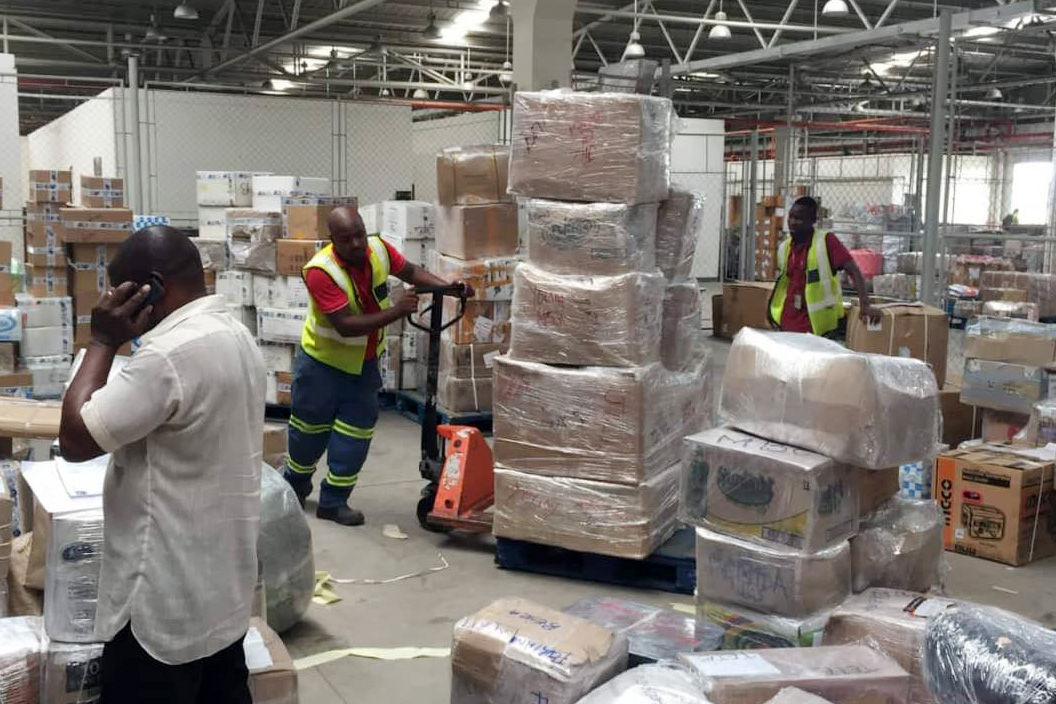 SERVE-supported generator being repaired yesterday in Beira. The generator will provide electricity to the entire campus, allowing students in the carpentry, mechanics, and metal work departments to access the workshops. They will be able to support the repair of the campus. It also means that the centre will now have access to clean water, as it is pumped from a borehole.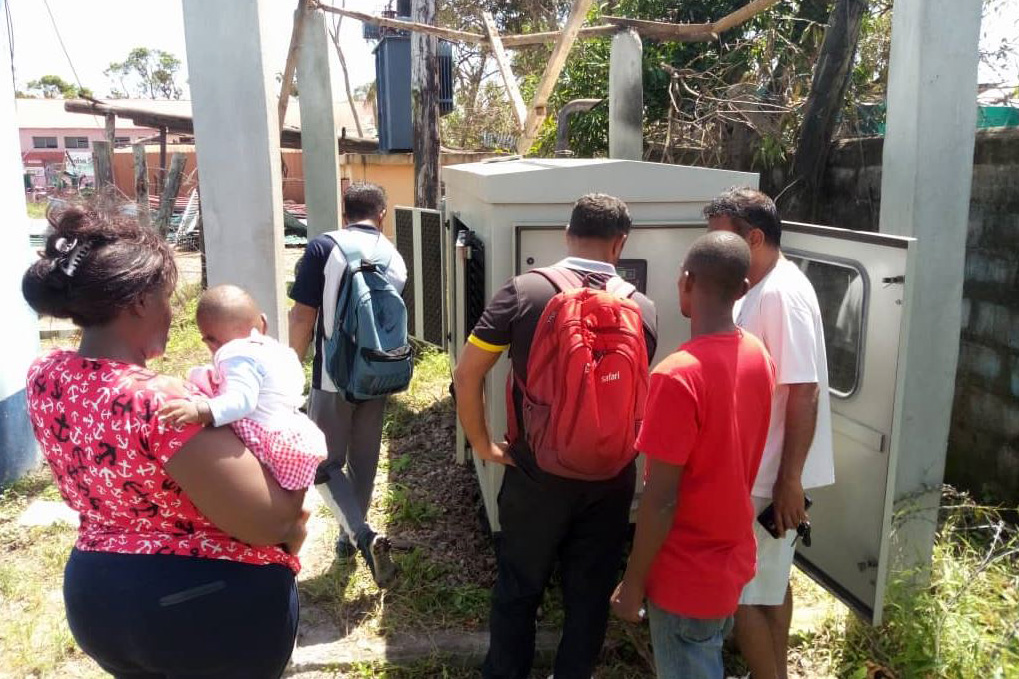 The roof of the hostel has been completely destroyed. Continued rain means that the building is continuing to deteriorate. This SERVE / Irish Aid -funded hostel provided a safe space for vulnerable youth to attend Young Africa, learn a new skill and lift themselves out of poverty.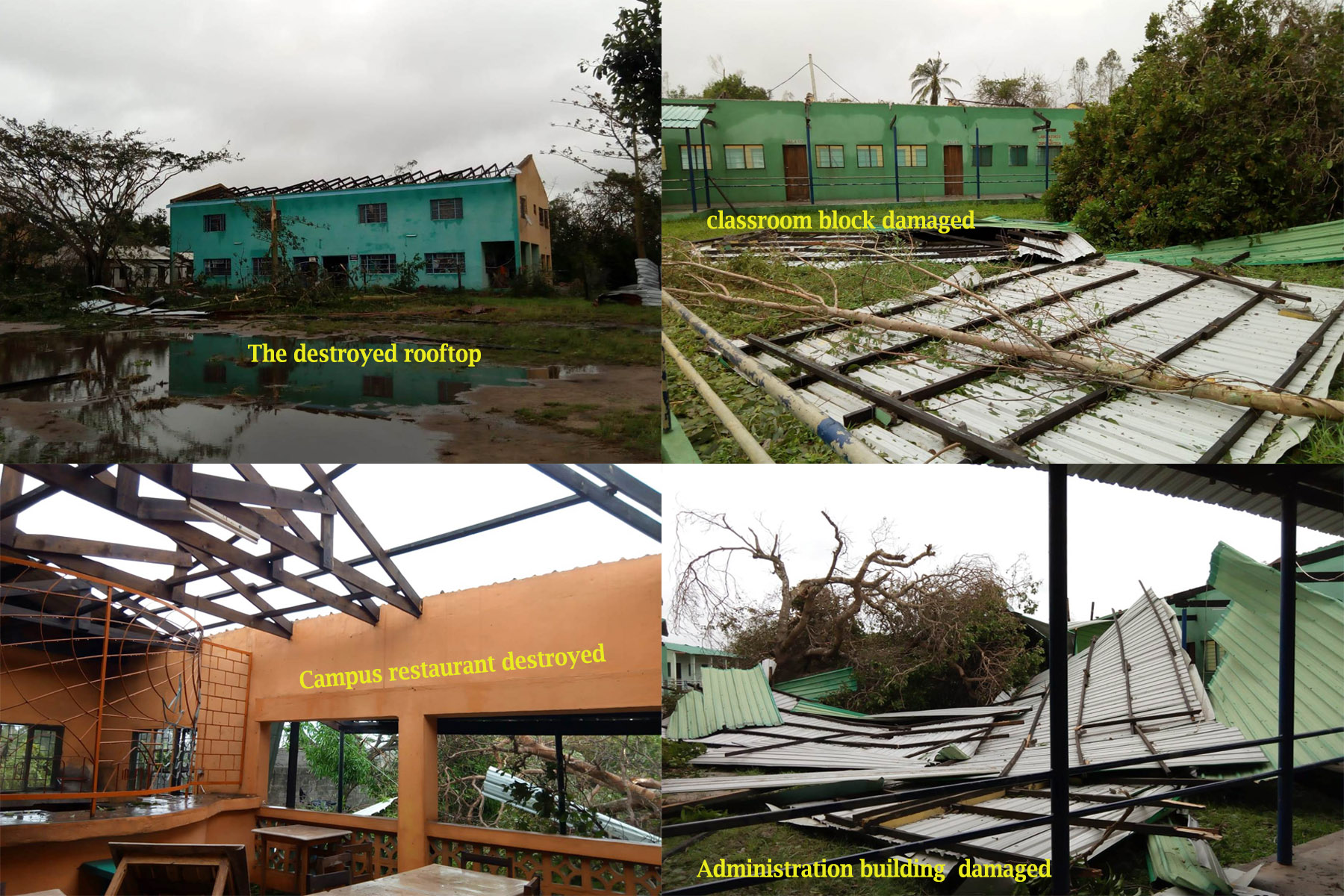 The classroom block on the Young Africa Agri-Tech has been severely damaged. The roof has been ripped off, windows were blown out, and everything inside has been destroyed. The campus restaurant in Beira provided a place of learning, study and work for students attending Young Africa who participated in the Catering Skills Training Course. This building is completely destroyed. It is not safe and will need to be reinforced. The administration building at Young Africa Agri-Tech has been badly damaged. The roof has been ripped off by the Cyclone and all computers have been destroyed. The library has also been destroyed.
For updated information, please visit our website which we are updating as information comes through. SERVE are grateful for the support received from Redemptorists in working to deliver emergency aid and work towards solutions and strategies for families whose lives are devastated by the Cyclone. The families of Beira are truly amongst the most wounded in the world. If Redemptorists would like to support the emergency relief effort in Beira, they can do so by donating via the channels highlighted on www.serve.ie or www.africaredemptorists.com or by contacting Fr. Gerry O'Connor C.Ss.R.  at gerry@serve.ie or gerry@africaredemptorists.com
Gerard O' Connor
Director,
Redemptorist Solidarity Office for Africa and Madagascar
Mobile: +353 (087) 2320295