(Indonesia)  The Indonesian Redemptorists commemorated the feast of the Ukrainian Matyrs together with the profession of 10 students and entry of the 24 students to the stage of Novitiate on 28th of June at Wanno Gaspar Monastery, West Sumba, Indonesia. The newly professed Brothers are Wilibrordus Ngongo CSsR, Benyamin Tuaq Belalawa CSsR, Lucianus Oktavianua Mite CSsR, Mario Paulus Pati Kangkal CSsR, Oktavianus Lewoama Lion CSsR, George Glinca Jung Tena CSsR, Michael andro Alfredo IY Sadipun CSsR, Yohanes Belbang Beoang CSsR, Markus  For Tadi CSsR and Handrianus Dabi Dede CSsR.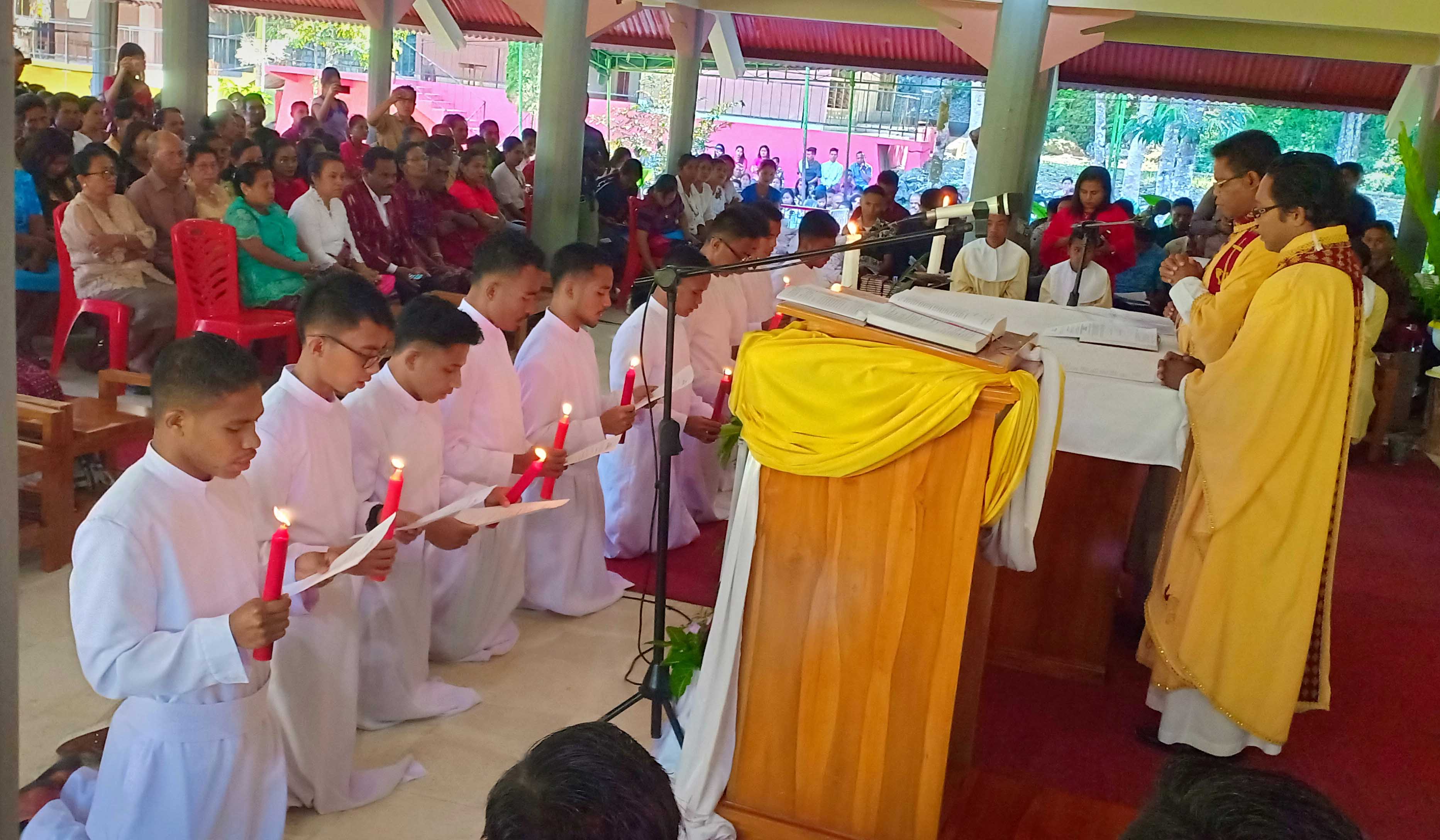 The celebration was attended by confreres, family members and the Redemptorist friends. There were 24 young people who have participated in the 1 year of postulancy and decided to continue to respond to God's Call and thus entered the stage of the novitiate for the period 2019-2020.  Of course this event was an event of abundance for the congregation as a whole.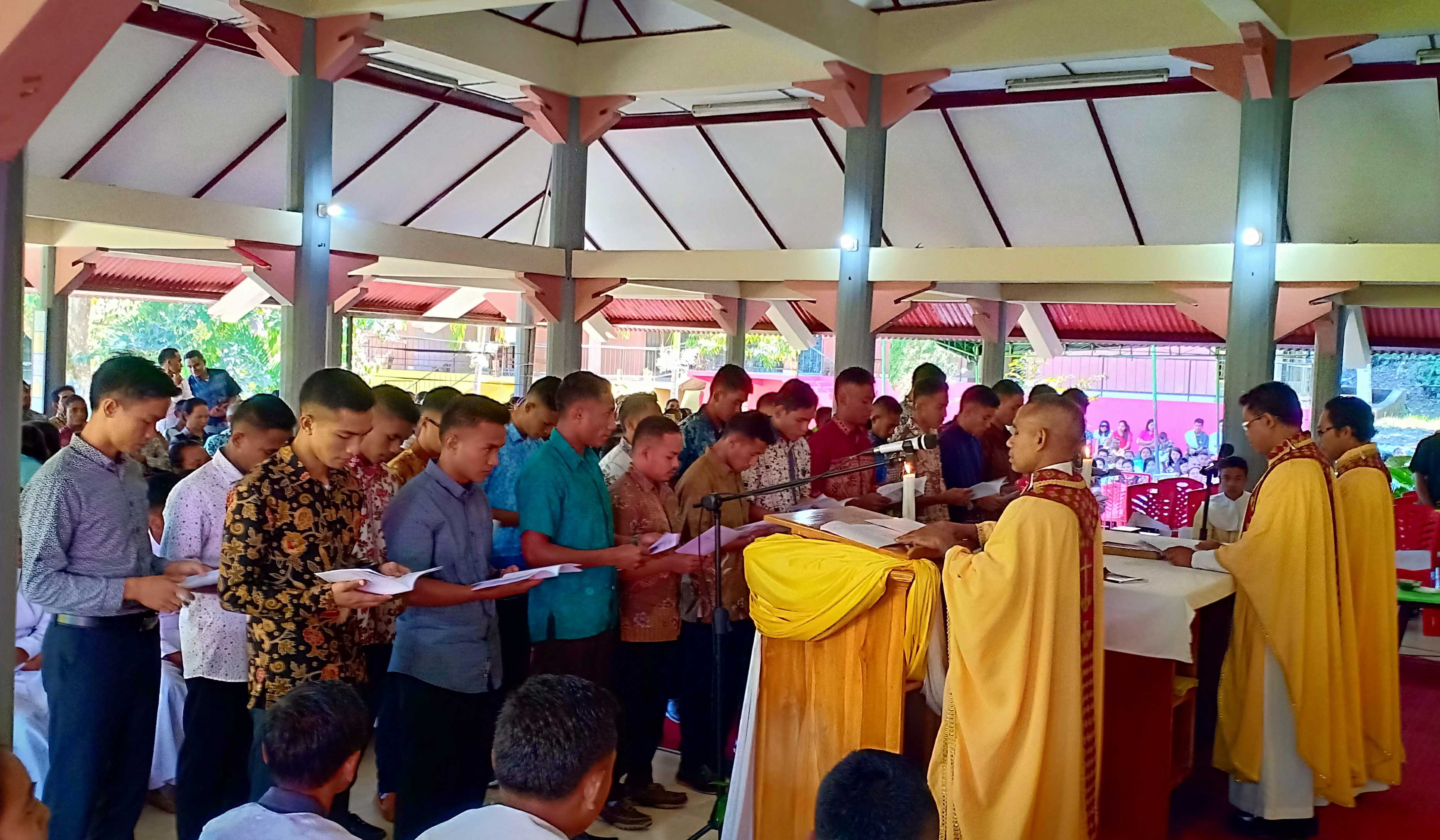 Fr. Kimi, the Indonesian Provincial superior, in his sermon asserted that "Our Love for Christ must take the pattern of Peter's love for Christ. Love must bring us to this conclusion namely – No reserve, no retreat, no regret in following the Redeemer.  Therefore, building friendships with Christ must be the duty of us Redemptorists and every follower of Christ."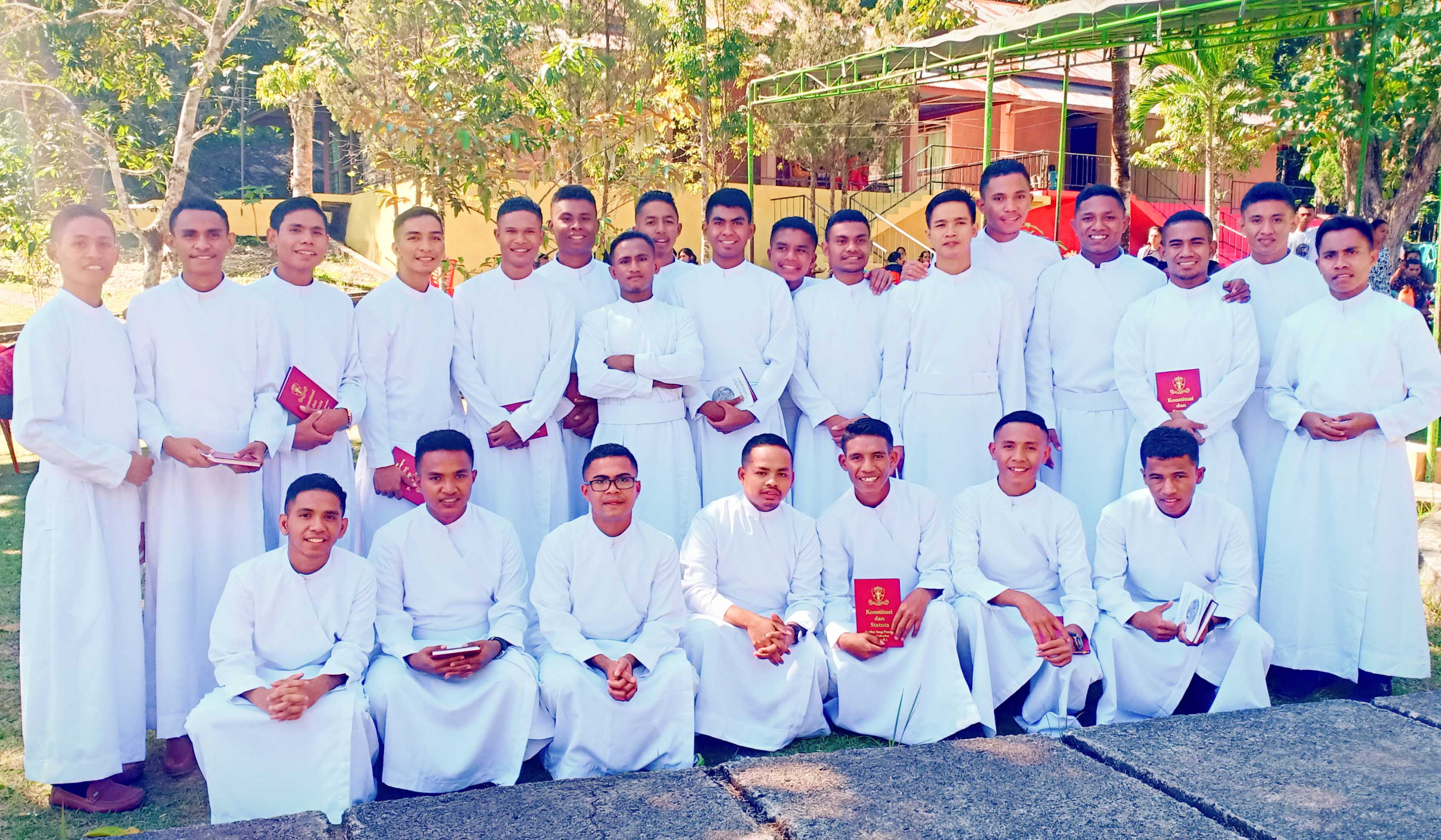 In addition to this the Provincial superior invited the Family members to continue to support their children by continuing to persevere in prayer and to be a good example in their life, helping them to dedicate to serve the wounded world.  This is also one of the best ways to support and strengthen their call as Redemptorists.
The ten newly professed members will continue their education at the Pontifical Faculty of Theology Wedha Bakti, Sanata Dharma University in Yogyakarta, Indonesia. May God always guard and guide these young people on the path of the Call they have chosen.  Let's stay grateful to God and never stop doing good.
Fr. Willy Ngongo Pala, CSsR.