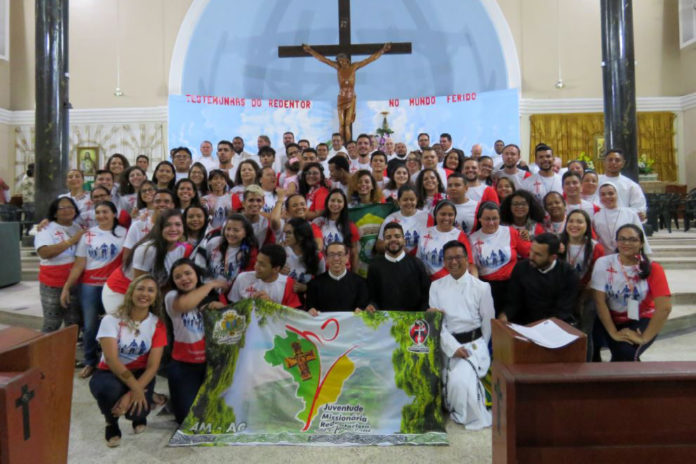 (Manaus, Brazil) The Vice-Province of Manaus was proud to host "Jumire," an International Congress for leaders of the Redemptorist Youth ministry, for the first time earlier in the month of July. About 100 youth and religious men and women from throughout Brazil, other Latin American countries and Europe gathered for "The Youth, Witnesses of the Redeemer in a Wounded World" at the Crostarosa Retreat House about 20 miles from Manaus on July 9-14.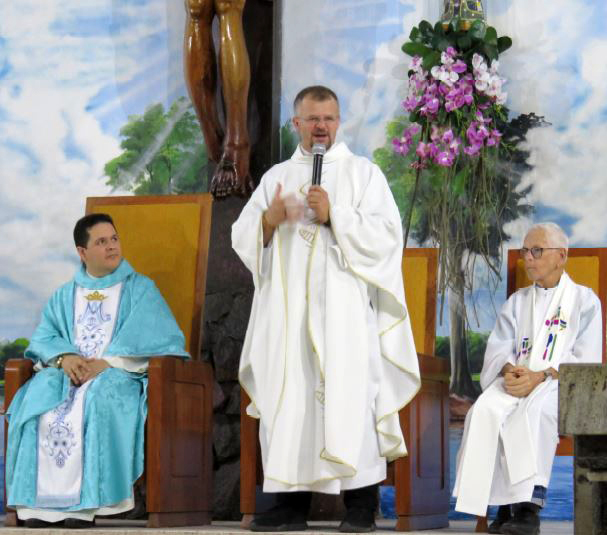 Fr. Pawel Drobot, a representative of the General Government in Rome, Fr. Nelson Antônio Linhares, Provincial Superior of the Rio de Janeiro Province, and Fr. Robson Araújo joined confreres of the Vice-Province of Manaus to share experiences and discuss how the youth can participate in the Redemptorist spirituality and mission. A document that can be adapted to the culture of each region was presented for use as a guide to developing Redemptorist youth activities.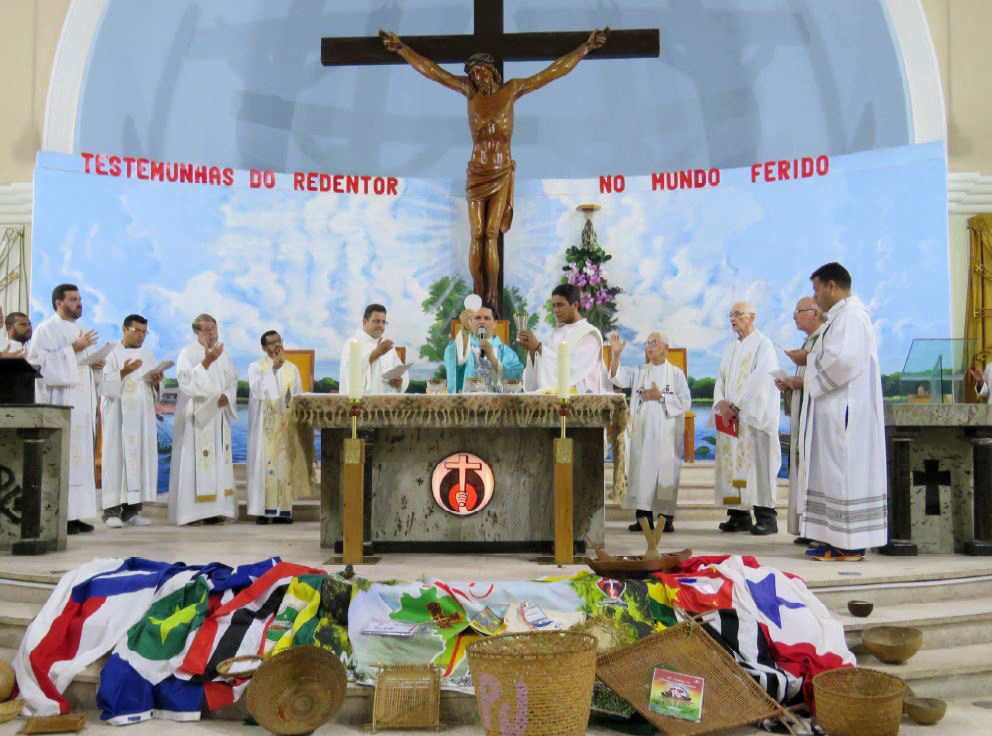 Fr. José Amarildo Luciano da Silva, Vice Provincial Superior of Manaus, presided at the closing liturgy at Our Lady of Aparacida Church, with many Redemptorist concelebrants.
Submitted by Fr. Tom (Miguel) McIntosh, special correspondent in Manaus
Photos by Tanna Kellyn Lime Holanda
(denverlink UPDATE)