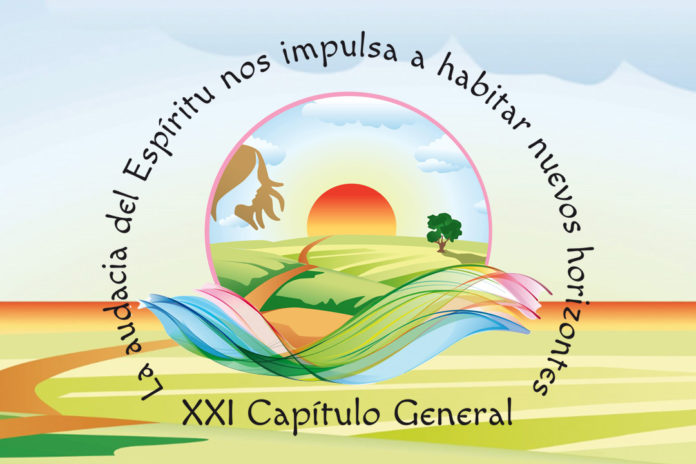 "The audacity of the Spirit drives us to inhabit new horizons"
(Ciempozuelos, Madrid) The Oblate Sisters of the Most Holy Redeemer began the XXI General Chapter of the congregation on Friday, July 19.  This is also an occasion that  brought together 40 sisters from different countries with an Oblate presence throughout the world until next August 4.
In addition to this, we will have the presence of nine lay people who are part of the Oblate Family during the chapter. The meeting is held in the mother house of the congregation, located in Ciempozuelos, Madrid, and with the motto 'The audacity of the Spirit drives us to inhabit new horizons'.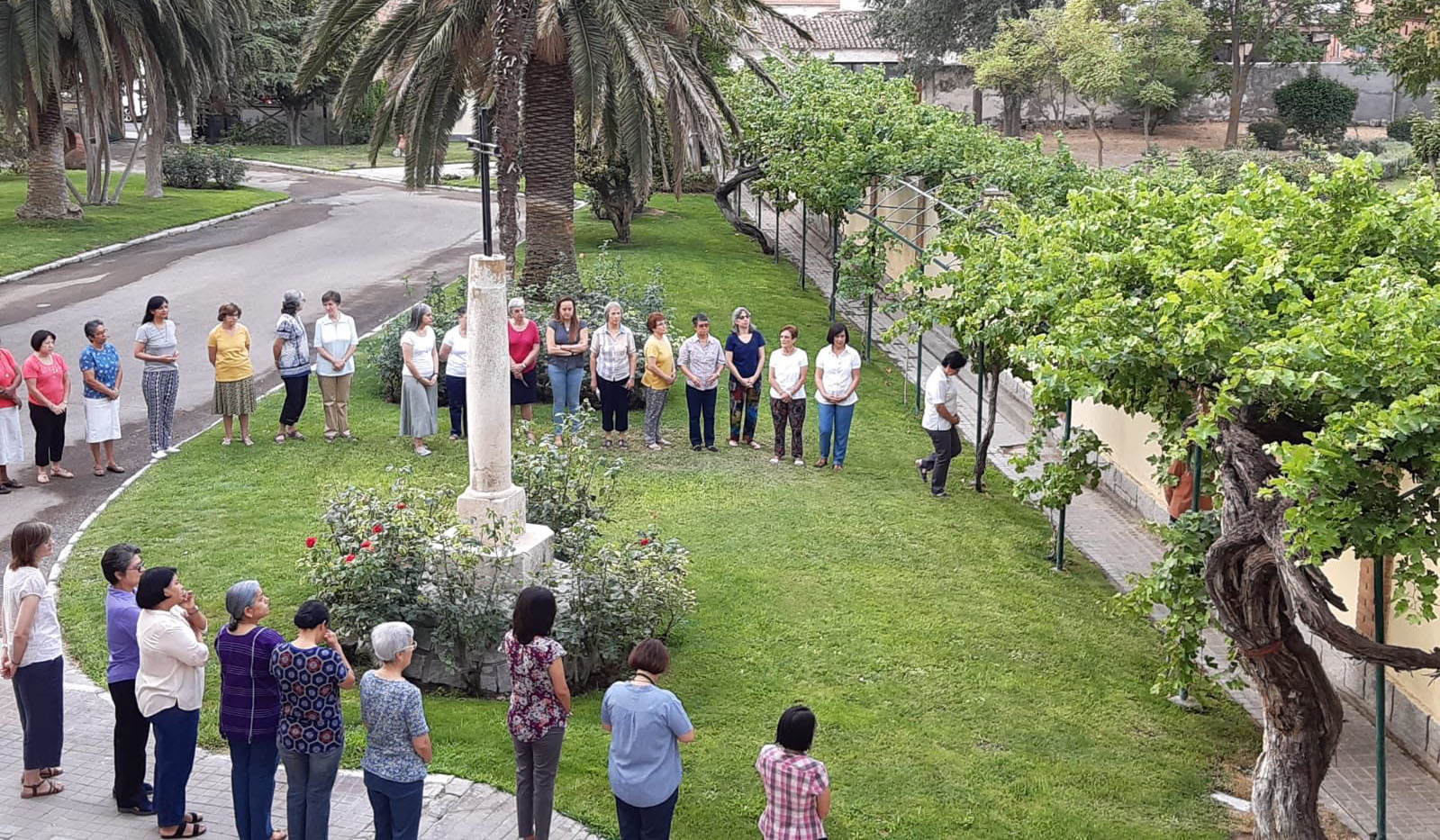 During these days of grace will also proceed to the election of the new General Government and will lay the groundwork for the next sexennium.
We started the day with a prayer around the centennial vine of Ciempozuelos, a place that represents our history as Oblates, our roots.
With the aim of fostering the feeling of the Oblate Family and to count on the warm participation and accompaniment of those who so wish, a  media  has been developed  that will allow the live broadcast  of some of the most important moments of the Chapter to be followed .
In this way, the broadcast can be accessed both through the header of this website and through the "General Chapter" section of the start menu. Once you are inside, you can check the upcoming broadcasts, follow them live  and, in addition,  videos of those that have already taken place will be uploaded soon.
We hope you will join us in the chapter process, which we continue with full of joy and hope in the Spirit.
Scala News