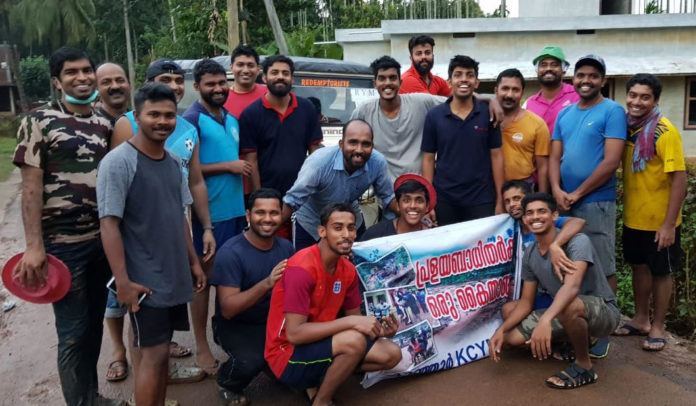 (Kerala) The young fathers of Liguori Province Jinto Kolenchery, Bibin Ottaplackal, Shojin Manakkattu, Nithin Chirackalpurayidathil, Jijo Ariyamannil, Shijo Kumminiyil and Sijo Kallamakkal under the leadership of Fr. Christeen Chakkanikunnel have made a tremendous effort to help the rain-affected people at Wayanad and Nilambur in Kerala, the southern part of India. Fr. Jaison Thundathil guided them at Wayanad and Fr. Dominic Kavaladiyil, from the diocese of Mananthavady, helped them in Nilambur. Their relief works done by the fathers were well appreciated by the people of Edavanna, Nilambur. They are back in the communities after an exhausting service.
Fr. Denny Chittilappally also has taken leadership in the relief works carried out by the youth of the Kodencherry Parish. His services too were well appreciated by the people in the parish.
Congratulations dear fathers.