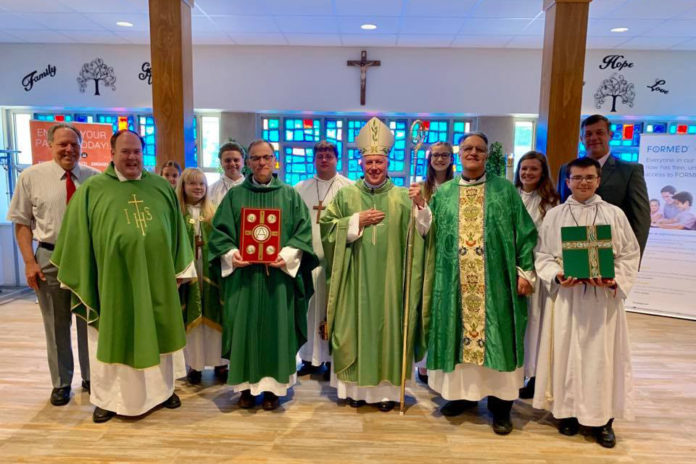 (Lima, Ohio, USA) The Redemptorists celebrated the Sunday morning 11:00 am Mass with the Installation of the new Pastor, Fr Michael Sergi, CSsR at St Gerard Parish, Lima, on 22 Sept. 2019.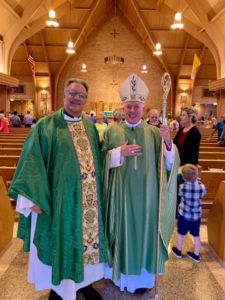 So grateful for the ongoing commitment of the Redemptorists to St Gerard Parish. It was so good to visit with the newly arrived novices and formators who have established the Redemptorist Novitiate at St Gerard. It was a great moment to greet so many parishioners after Mass and at the reception. May the pastor and the parishioners strive, to be honest, a trustworthy steward who are concerned only with how they are perceived in the eyes of God! Blessings!
(Bishop Daniel E. Thomas, Bishop of the diocese of Toledo, Ohio, USA)
Three years ago, St. Gerard Parish celebrated 100 years of foundation.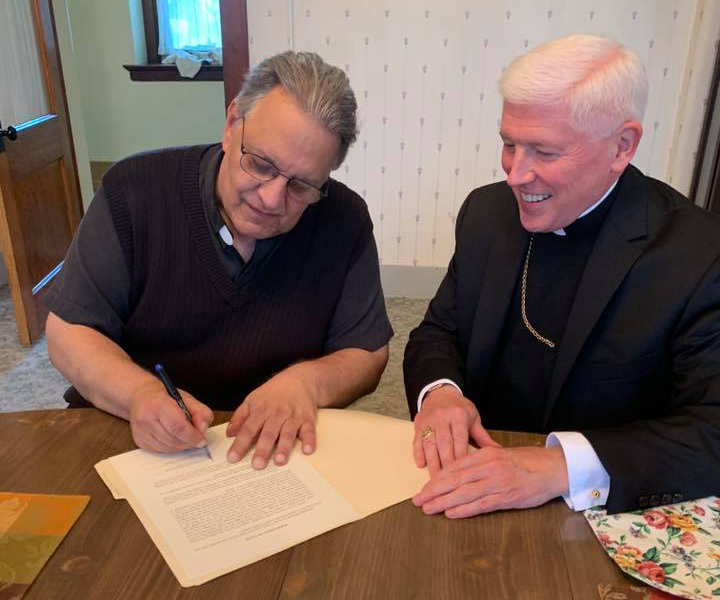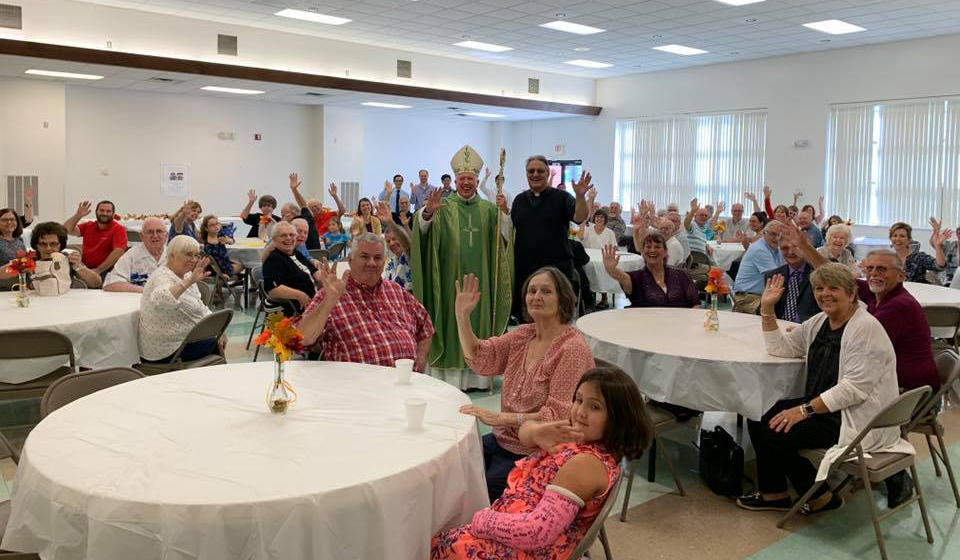 For members St. Gerard parish of Lima, Oct. 16 is an important date any year, but 2016 marked the 100th anniversary of the parish's founding. And even though the congregation's first pastor, Father John Behr, CSsR, was appointed to St. Gerard Parish on 24 April 1916.
For many parishioners, the centennial is not only a time to celebrate, but also a time to look back. And the focus for many of them has been the parish school, which was opened on Sept. 9, 1918.