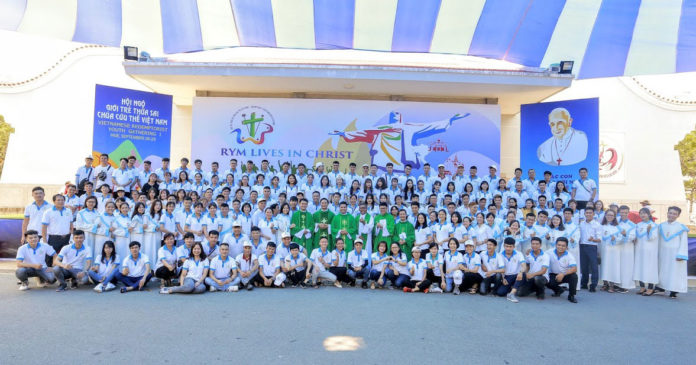 (Hue, Vietnam) More than 400 members of three Redemptorist Youth groups took part in their first gathering that was held from 28th to 29th of September at the Redemptorist Church in Hue City. The theme of the youth gathering was "RYM live in Christ." It was inspired by the Letter to the Romans 6:11b and "Christus Vivit" – a Post-Synodal Apostolic Exhortation to the young people.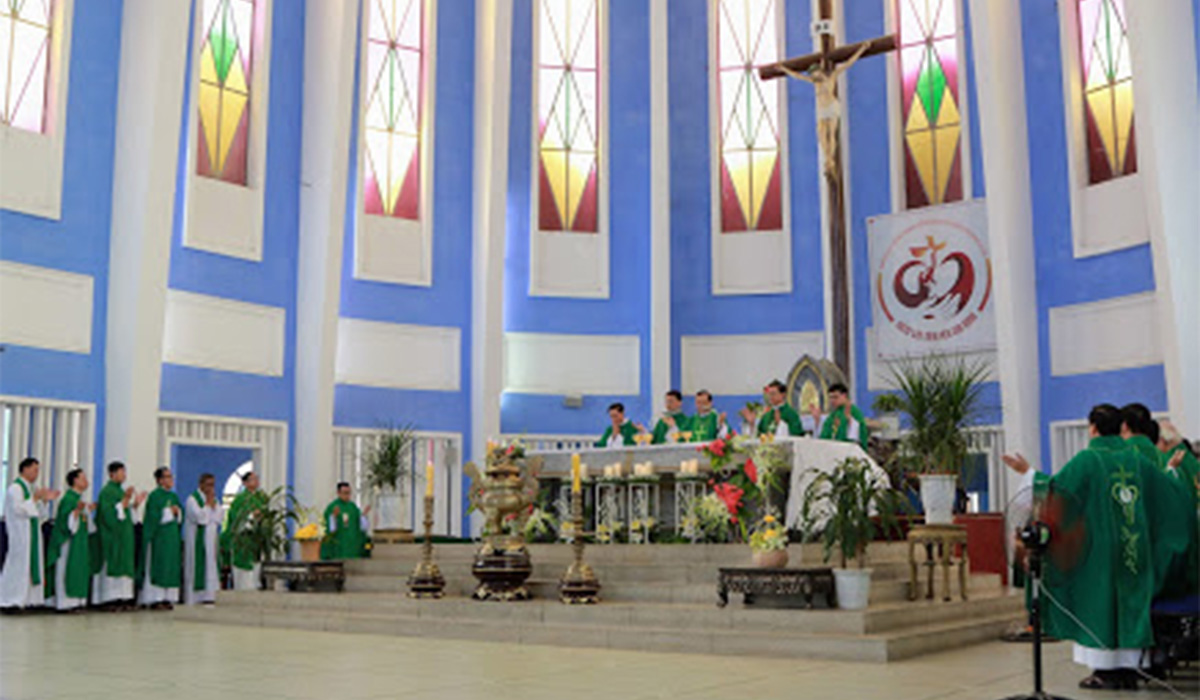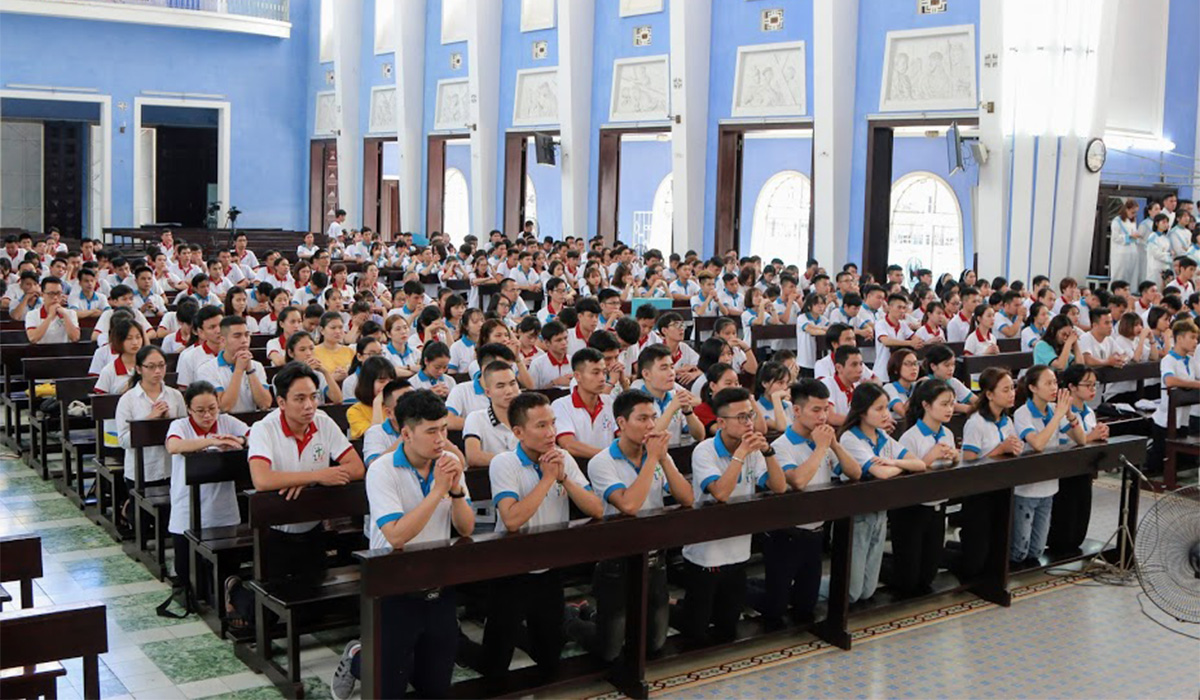 On the first day, there were two main sessions with the topic: "The portrait of Redemptorist youth" led by Rev. Pham Cao Quy, C.Ss.R. in the morning and "The youth – the now of the Church" led by Rev. Luu Quang Bao Vinh. The cultural night was organized with various presentations for young people.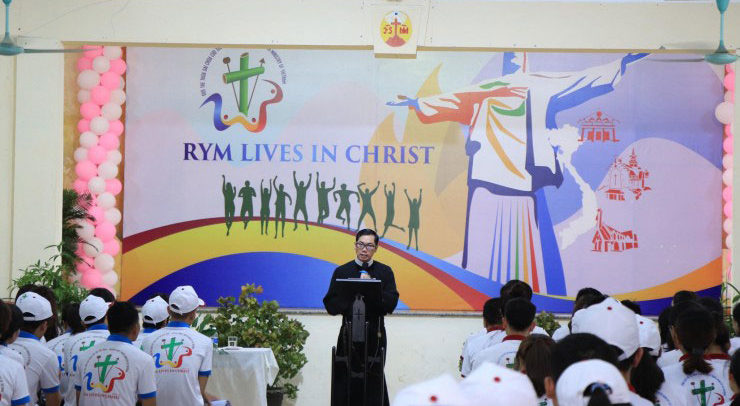 On the second day, Rev JB Nguyen Thanh Bich talked about the spirituality and mission of Redemptorists. The ultimate point of the gathering was the Holy Mass presided by the Provincial Superior of the Redemptorists of Vietnam. At the end of the Eucharist, a representative of RYM expressed their commitment to the Redemptorist Youth Mission.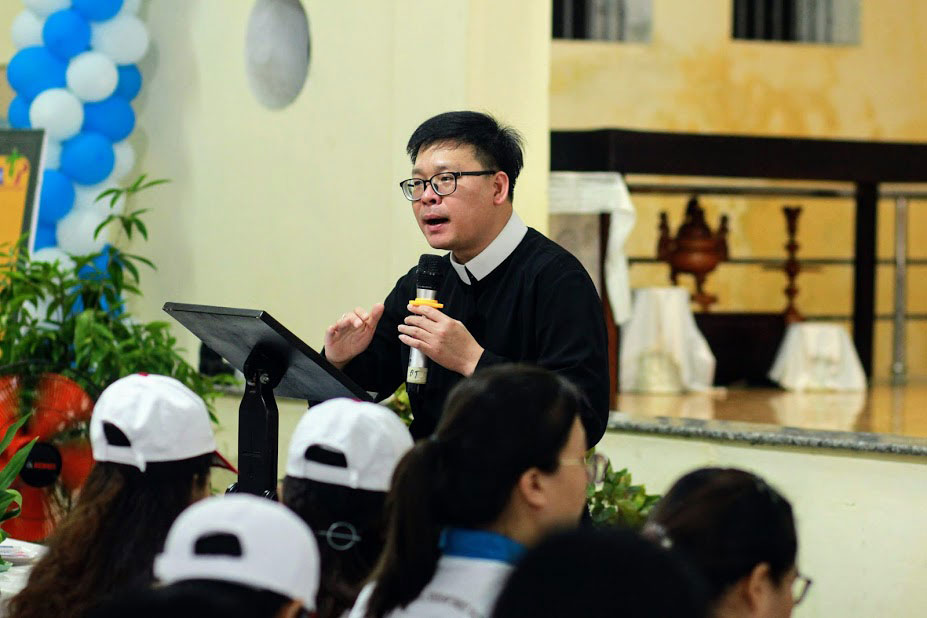 During the event, young people shared their life stories and had the opportunity to meet their peers from different areas of Vietnam. This chance enhanced the spiritual bond among the youth. They share the same spirituality of Redemptorists and are also called to witness Christ in a wounded world.
Duc Trung Vu, C.Ss.R. and Alfonso Tran Ngoc Huong, C.Ss.R.
Photos: RYM Mien Bac
Photo Gallery: