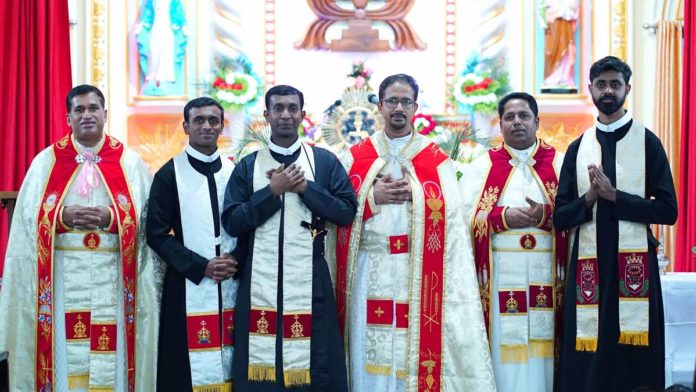 (Machiplavu, India) Three of our confreres Frs. Jineesh Mattackal, Jaise Kulathinkal and Alex Vazhappally were commissioned to Preach the Good News by Rev. Fr. Biju Madathikunnel, the Provincial Superior of Liguori Province. The Commissioning ceremony, which is peculiar to the Redemptorists was held at Machiplavu near Adimali.
They have been preparing themselves by reading, reflecting and writing the Mission Sermons under the guidance of Fr. Jaison Thundathil and team.
Fr. Poly Kannampuzha who preached the homily reminded them of the wounded world to which they are sent forth. He exhorted that their lack of inexperience is not a hindrance to carry out the mission entrusted to them.
The whole program was well arranged by the community at Machiplavu where the second meeting for the Youth Ministers was hosted.
Through youth to young church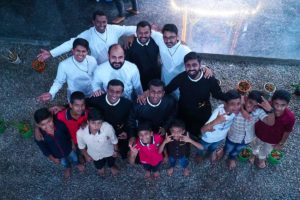 For the second time in two months, youth Ministers of the province of Liguori gathered together at Anugraha Ashram, Machiplavu.
We thought seriously on the formation of the Redemptorist Youth Ministers. Fr. Biju Madathikunnel, our Provincial Superior, was the resource person for both the days. He guided us through various ministries opened for us. The social service and the Media Ministry require our immediate attention. He asked us to collaborate more with vocation promotion as well.
We unanimously agreed to form a youth team which interferes the daily activities of our people for good. The sessions were interactive and informative. Thank you so much dear fathers at Machiplavu for making our stay a pleasent one.
Fr. Prince Thekkeppuram, C.Ss.R.