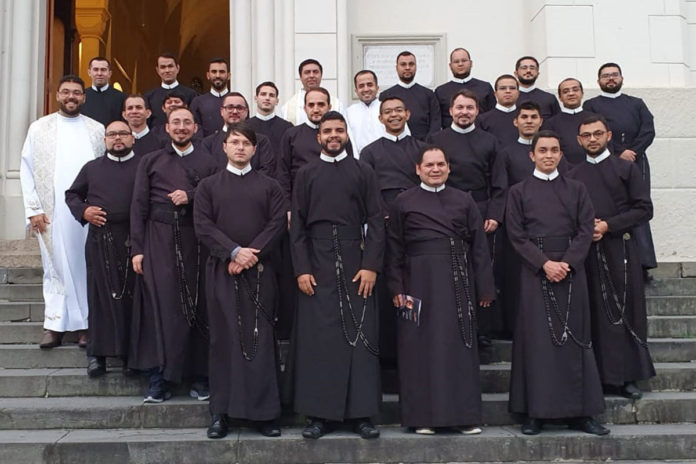 (Juiz de Fora, Brazil) Twenty-eight juniorists from different (Vice)Provinces of Brazil and other countries of Latin America are taking part in the Course of Preparation for Perpetual Vows, also called the Second Novitiate, at the Retreat House Seminário da Floresta, in Juiz de Fora (MG), Brazil. There are 24 Brazilians, one Ecuadorean, one Colombian and two Paraguayans. Fr. Carlos Trivino, C.Ss.R. (Province of Chile) coordinates the course and the vice-coordinator is Fr. Fagner Dalbem, C.Ss.R. (Province of Rio).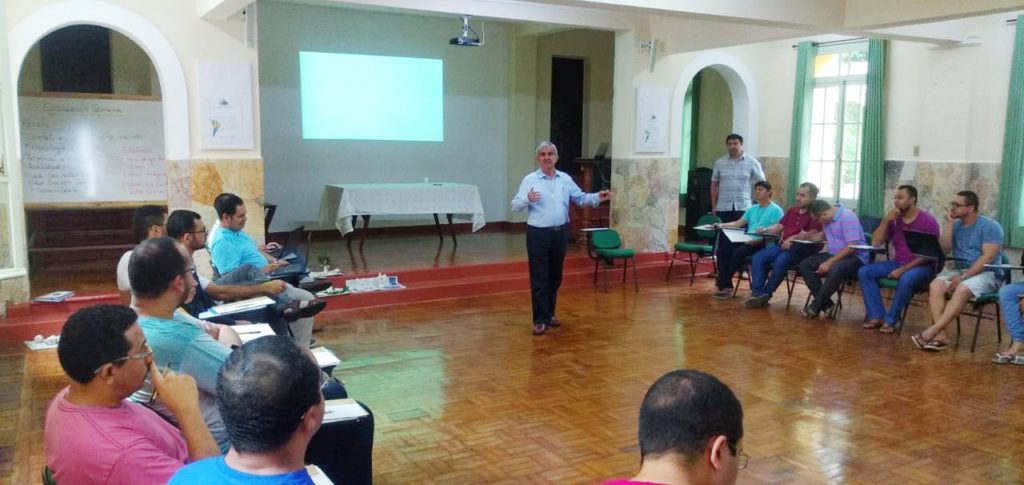 For 40 days of the Second Novitiate, young Redemptorist Missionaries are called to live their vocation more intensely, taking up important elements of Redemptorist mission and spirituality. The religious men make a synthesis of all the formation received, as a form of preparation for a perpetual profession in the Redemptorist Congregation. Each has the opportunity to reaffirm his or her loving response to the call of the Redeemer, preparing to make a lifelong commitment. "The juniorist is called to confirm his 'yes' to God in view of the time already lived in the Congregation. It is time when one has to review his life plan for a coherent life full of the Redemptorist charism," stated Br. Robson Araujo, C.Ss.R. (Province of Rio).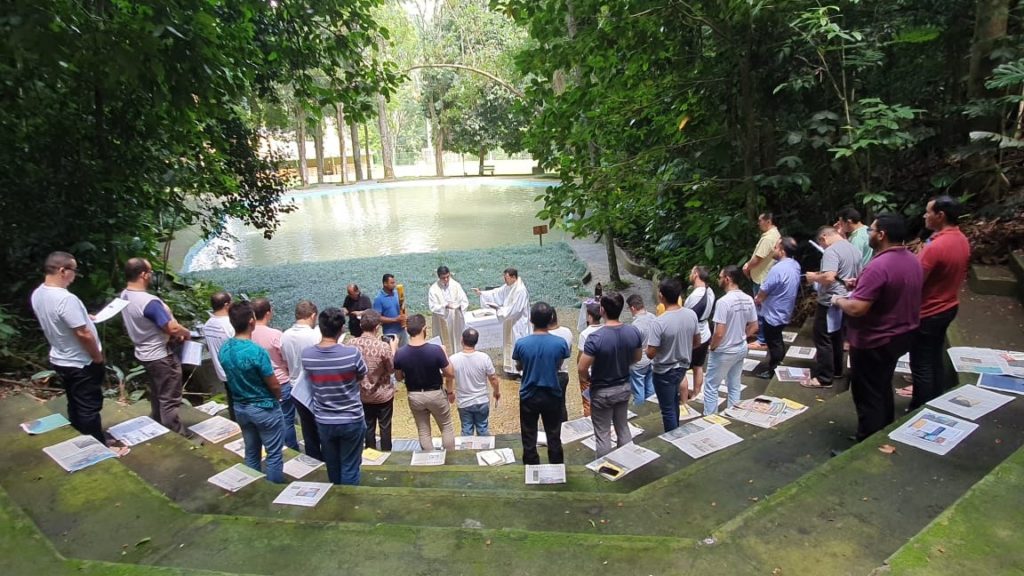 Among the scheduled activities of the preparatory course, which began on January 5 and runs until February 15, are thematic formation sessions, individual and group work, prayer, retreat, sports and periods of living together. Each week an advisor provides moments of formation in the different dimensions: human, spiritual, community and missionary.
More photos from the Perpetual Vows Preparation Course 
Province RJ-MG-ES