(Campina Grande, Brazil) – The meeting of the National Commission of Redemptorist Missionary Youth (Jumire) took place from 28 February to 1 March, in Campina Grande (PB), attended by representatives of the Redemptorist Units of Rio de Janeiro, Goiás, São Paulo, Porto Alegre, Manaus, Campo Grande, Bahia and Recife. From the Province of Rio, the Provincial Superior of the RJ-MG-ES Unit and a coordinator for the Union of Redemptorists in Brazil, Fr. Nelson Antônio Linhares, C.Ss.R., the Provincial Advisor of Jumire, Fr. P. Américo de Oliveira, C.Ss.R. and representative of  Redemptorist Youth from the Province of São José, Ana Karolina.
The group discussed various themes and projects related to Jumire do Brasil, made evaluations of the work done and planned new activities. In addition to the meeting, the participants had moments of prayer and fellowship.
The closing Eucharist was celebrated on Sunday morning and was presided over by Fr. Marcos Silva, C.Ss.R. from the Vice-Province of Bahia.
With the motto "Jumire: a young way of incarnating the Redemptorist charism", the Missionary Youth is characterized as a way of being a Redemptorist, strengthening the identity of young people in the Congregation of the Most Holy Redeemer.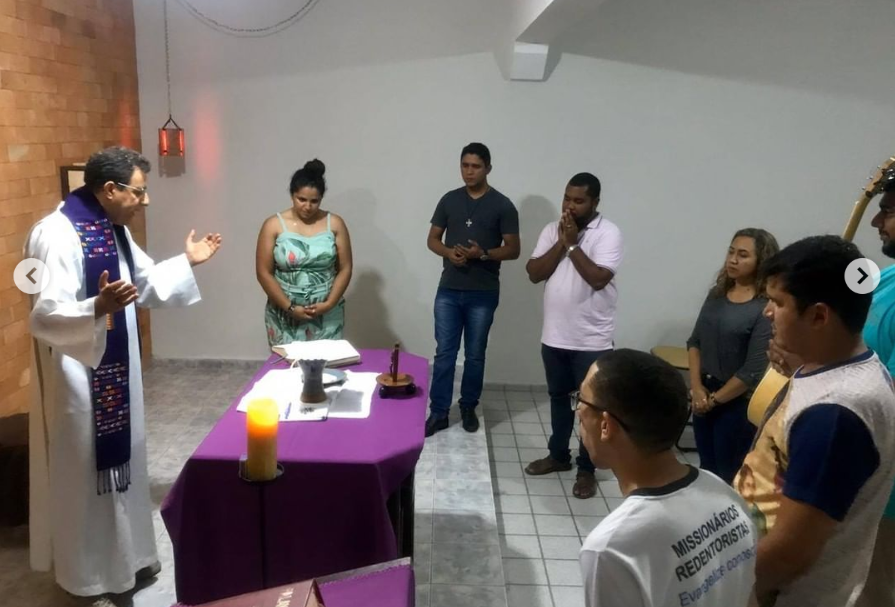 View the Photo Gallery