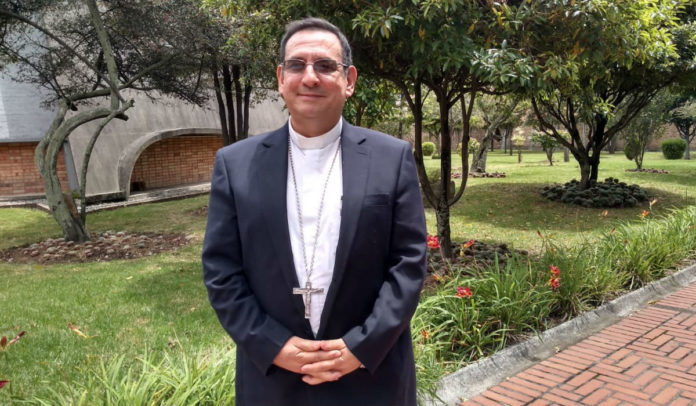 The Pope has appointed as bishop of Riohacha, Colombia, Bishop Francisco Antonio Ceballos Escobar, C.SS.R., currently titular of Zarna and vicar apostolic of Puerto Carreño, Colombia.
Bishop Francisco Antonio Ceballos Escobar, C.SS.R.
Bishop Francisco Antonio Ceballos Escobar, C.SS.R., was born on 4 March 1958 in Génova, diocese of Armenia and department of Quindío, in Colombia. After primary school, he completed high school in the San Clemente María Hofbauer Minor Seminary, of the Redemptorist Fathers, in Manizales. After his noviciate n Piedecuesta, in Santander, he gave his religious vows on 5 August 1984. He carried out his studies in philosophy at the Pastoral Centre of Philosophy in Bogotá and in theology at the Teologado Interprovincial Redentorista in Tlalpizáhuac, Mexico, and at the Pontifical Xavierian University in Bogotá. He obtained his licentiate in educational sciences at the  Universidad Santo Tomás in Bogotá.
He was ordained a priest on 29 June 1985.
As a priest he has served as an itinerant missionary in Manizales, parish vicar of the San Alfonso parish in Bogotá, director and professor of the Redemptorist Minor Seminary in Manizales, director of the Minor Seminary of the Apostolic Vicariate of Sibundoy, rector of the Redemptorist Seminary in Manizales, superior of the House of Theologians in Bogotá, ordinary provincial counsellor and president of the Secretariat for Formation and provincial of the Redemptorists for two consecutive terms. On 3 September 2008 he was appointed as pro-vicar of the apostolic vicariate of Puerto Carreño.
On 10 June 2010 he was appointed as vicar apostolic of Puerto Carreño and received episcopal ordination the following 30 July.