While it is true that the world is now united under the same pandemic, the means of dealing with it takes its particular tints in each region. The Covid-19 has also reached Mexico and there is no way to avoid or deny it. More than a month ago, this country began to live under a reality that, although its origin was distant from here, quickly spread to all its corners.
Despite the fact that the Mexican authorities, in their beginnings, said that there should be no alarm in the face of this coronavirus, a civil conscience made many citizens begin to opt to lock themselves up in their homes. Not many days passed when our temples were closed and we shared the same situation. The missions that were underway were temporarily canceled. How to serve the Redeemer now, sprang up in the minds of many Mexican Redemptorist confreres.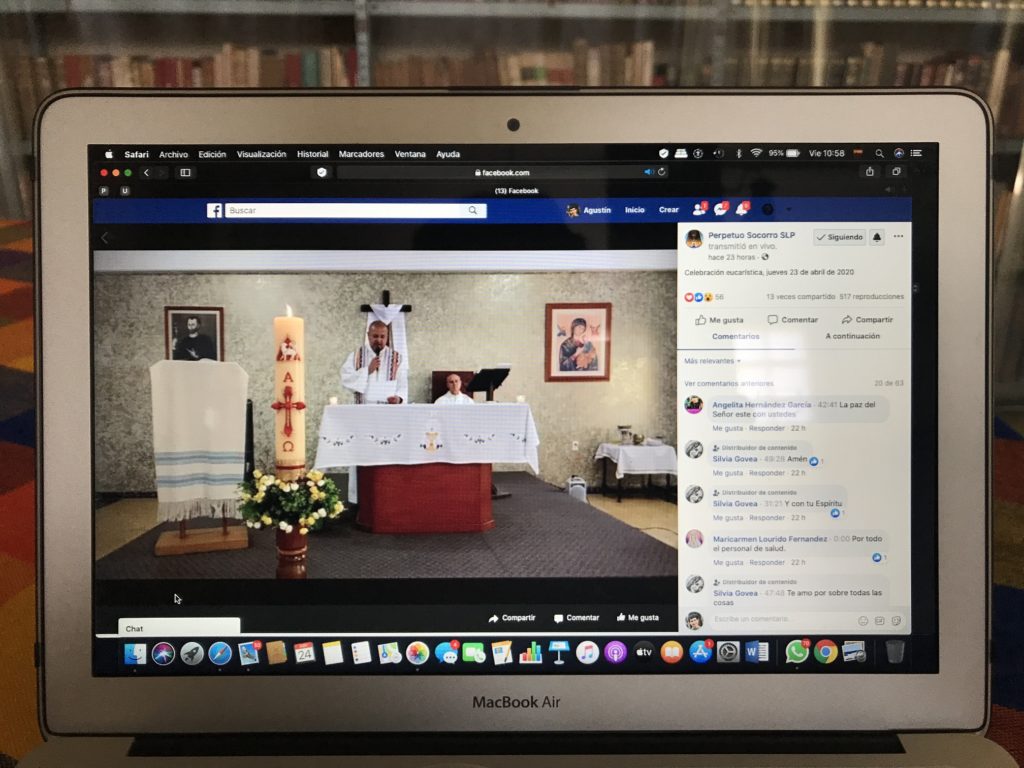 Thank God, no Redemptorist confrere in Mexico is sick because of Covid-19, but this does not mean that we are without activities in our houses. There have been many responses within the Redemptorist province of Mexico to continue to serve: live transmissions of Eucharistic celebrations on social networks, processions with the Blessed Sacrament on board vehicles, even the celebration of a youth mission at home. In some communities, they continue to attend, following the necessary health measures, to the parishioners who ask for confessions and even visiting hospitals.
The alarm that a stronger infestation is about to arrive is mentioned every day in the news. Infections have increased and many hospitals are already overcrowded with patients. The urgency, now governmental, to continue to stay at home is becoming stronger every day. But, in the midst of it, the Holy Spirit continues to blow in different ways and we are open to follow in His footsteps. We will not fail to accompany our recipients, for we know that the Redeemer has so much to say in the midst of the abandoned who are isolated in their Mexican homes.
Agustín Cantú Drauaillet, C.Ss.R.