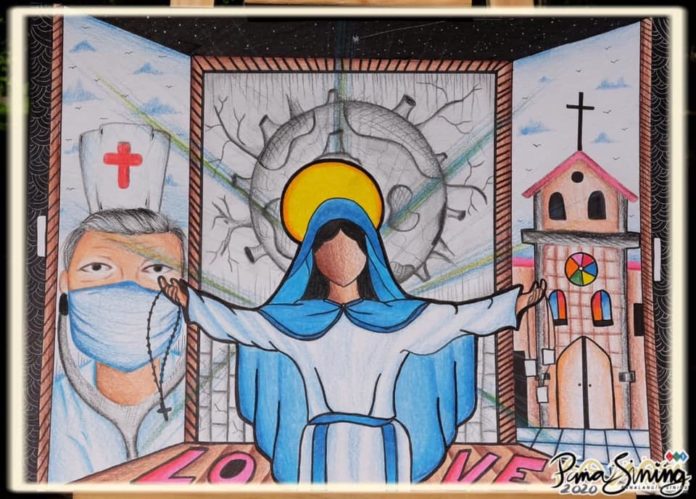 In commemoration of the Feast Day of Our Mother of Perpetual Help, the Redemptorist Youth Mission – Lipa launches its third annual Pana-Sining: Panalangin Sining Art Competition. The competition aims to foster and encourage youth participation, promotes creativity and artistry among the youth, and spread the spirit of being positive amidst this time of pandemic.
As part of the competition, the Top10 official participants displayed their masterpiece. There will be an online voting as part of determining the People's Choice Awardee. The Masterpiece with the most number of reactions will be recognized as the People's Choice Awardee.
RULES and MECHANICS:
1.Search " RYM-Lipa " page.
2.Like and share the page.
3.Browse the pictures and react LIKE, HEART and WOW on the masterpiece you want to vote.
4. Only the LIKE, HEART and WOW reaction will be counted.
5. Online voting is until June 26, 2020 at exactly 7pm.
Facebook: RYM – Lipa
@RedemptoristYouthMissionLipa