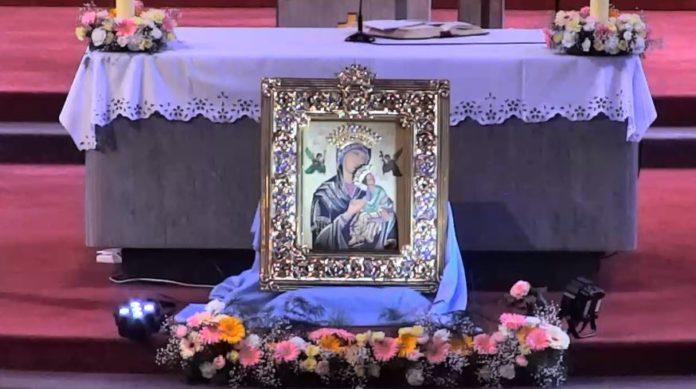 Novena Online Mount St Alphonsus Limerick
The most popular form of preparation for the upcoming feast of our Mother of Perpetual Help is novena. The Redemptorists are conducting this kind of services in many churches and Marian shrines where they minister. One can join them easily on the Internet, as we informed about it a few days ago.
Here you can read some press coverage about the Redemptorist Online Novena from Mount St. Alphonsus, Limerick.
https://www.limerickleader.ie/news/home/552103/i-cant-breathe-three-words-that-express-so-much-of-whats-wrong-with-world-today-hard-hitting-homily-at-limerick-novena.html
https://twitter.com/i/status/1274024886609088512
Join the Online Novena 'Hope in a Time of Crisis' from Friday 19th to Saturday 27th June 2020 on the https://www.churchservices.tv/special-events/the-limerick-novena-2020/
Novena Times:
There are four sessions every day for the 9 days of the Novena, at the following times: 8:00 am, 10:00 am, 7.15 pm, and 9:00 pm.