It is with immense joy that we share with our readers two significant events for the Province of Quito and the Redemptorists of Latin America.
First, on May 13th of this year, 2020, the Community of Cuenca celebrated its 150th anniversary of foundation, with the arrival of the first Redemptorists in Ecuador and definitively in Latin America.
The founders arrived in Riobamba in two groups. The first group came on July 15th, 1870, with V.R.P. Pedro Didier and Br. Teófilo.  The first Riobambeña community was composed up of 5 confreres of 5 nationalities, namely Pedro Didier (Luxembourger), Fr. Celestino Etienne (Belgian),  Fr. Bivona (Sicilian-Italia); Hno. Teófilo (Alsacian-France), y Bro.  Álvaro Tornero (Spaniard). All five had been to Huete (Spain), either as novices or as members of the seminary. Because of this, they all spoke the Castilian language.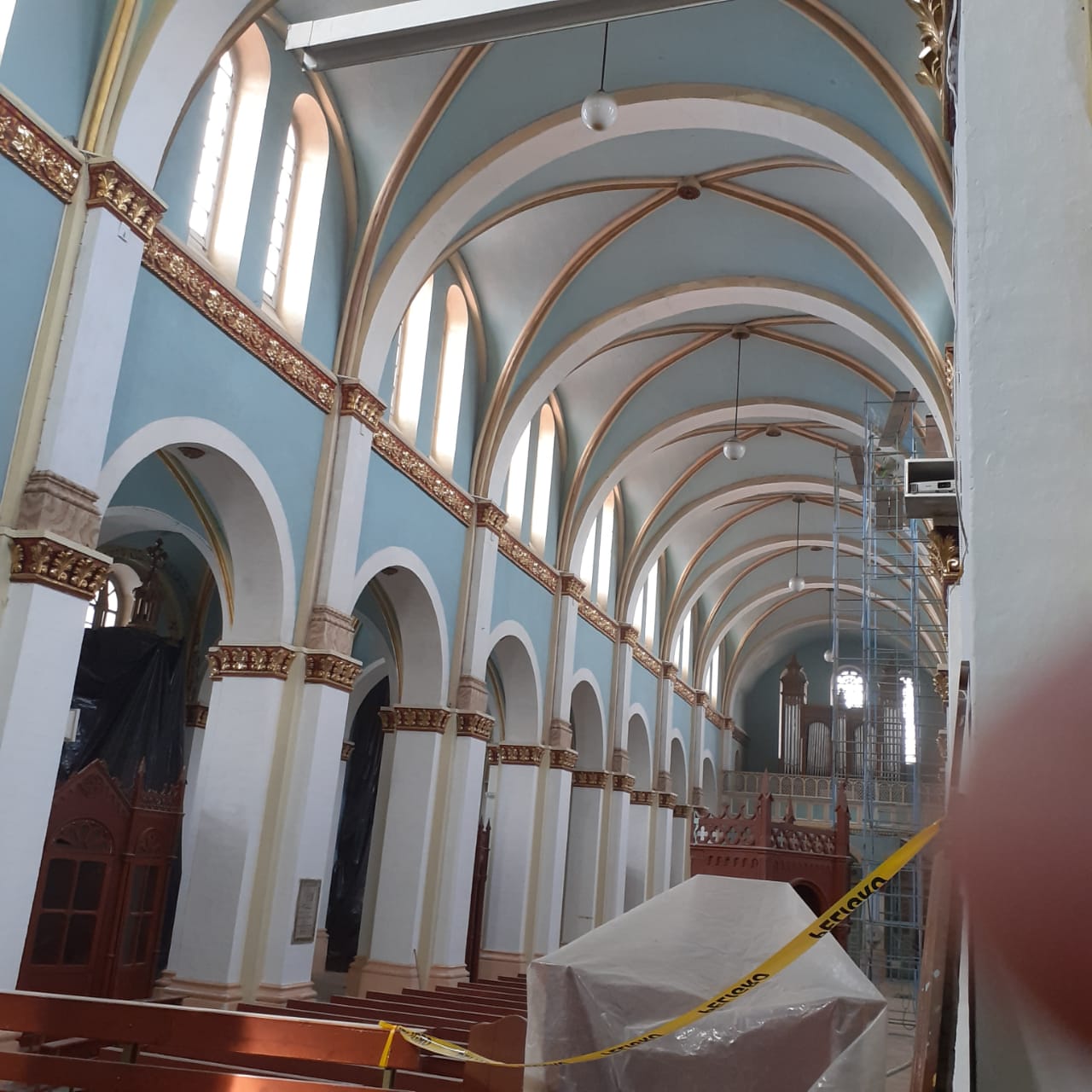 The importance of the foundation of these two communities is that they continued during the following years to open foundations in Santiago in 1876, Buga in 1884, an Lima in 1884. Memorable also is that Fr Didier was the Visitor of this whole region.
Secondly, on August 2nd, 2020, we will also celebrate the 140th anniversary of the blessing of our Church of St. Alphonsus in Riobamba, long since declared a Cultural Patrimony of the city.  This Church is the oldest in Riobamba and estimated by many as the most beautiful. The plans for this Redemptorist church were used for the country´s Basilica, with some modifications, namely, of Perpetual Help and Saint Alphonsus from Cuenca, some modifications introduced by Bro. Juan Stiehle and from the Basilica of the Sacred Heart in Chile.
At present, the Church of St. Alphonsus is undergoing some minor restoration and touching up of the interior painting.  Since the Church is a part of the cultural heritage, and although the Redemptorists maintain the property of the Church, we cannot make improvements without the approval of the Municipality´s Patrimonial Office.
Fr. Angel Montesdeoca Velasco C.Ss.R.