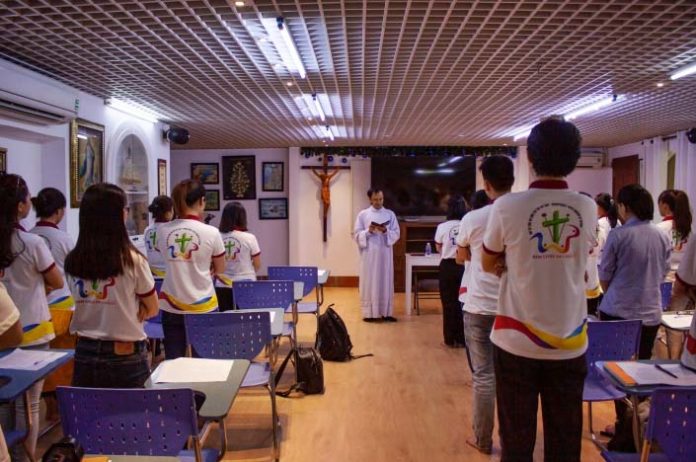 (Sai Gon, Vietnam) To prepare for the coming feast of St Alfonsus, RYM MIEN NAM (Redemptorist Youth Ministry in the south of Vietnam) organized a retreat day for all the members. The retreat took place on Sunday 26/7/2020 in a retreat center in Binh Tan district, Sai Gon.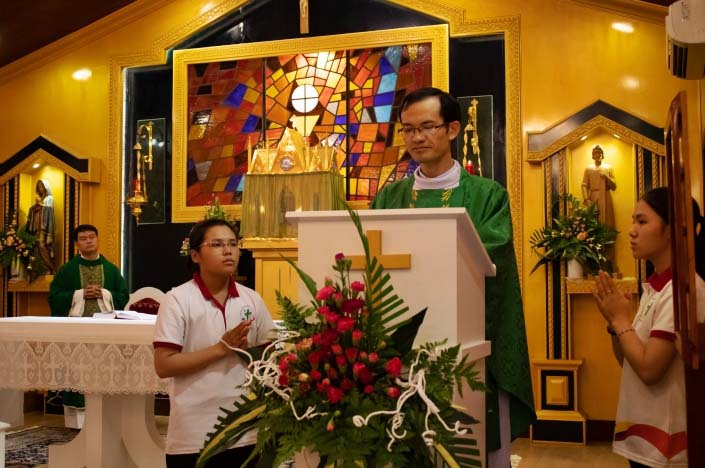 The retreat preacher was Rev. Joseph Nguyen Van Vuong, CSsR. In his sharing, he talked about the life and vocation of St Alfonsus. Based on the experience of st Alfonsus, Fr Joseph invited the youths to reflect on their own vocations and how they responded to the callings of God.
After listening to the sharing, the members had a quiet time in the chapel and received the reconciliation sacrament before the mass.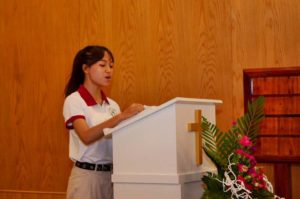 In the afternoon, Fr Alfonsus Tran Ngoc Huong, the chaplain of RYM, guided the members to discuss the future plans of the group. Many ideas were proposed with the hope to bring a new spirit for RYM MIEN NAM.
My Duyen, a member of RYM wrote about this retreat:
"After one day of going to the mountain of spirituality, I commit my self to do three things:
First, I need to go out of my safety zone to encounter the wounded people. I believe God calling me to bring the consolation to other people.
Second, I need to frequently ask the fundamental question: " For whom am I?" Do I really believe that I live in God and God lives in me?
Third, I need to love God and bring his love to my brothers and sisters. I live happily and become a missionary following Christ in the footsteps of St Alfonfus."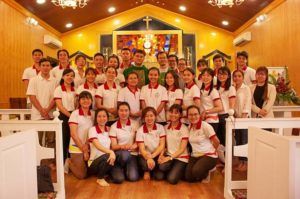 The retreat day closed in the late evening. Thanks God for a fruitful day!
My Duyen
translated by Duc Trung Vu, CSsR