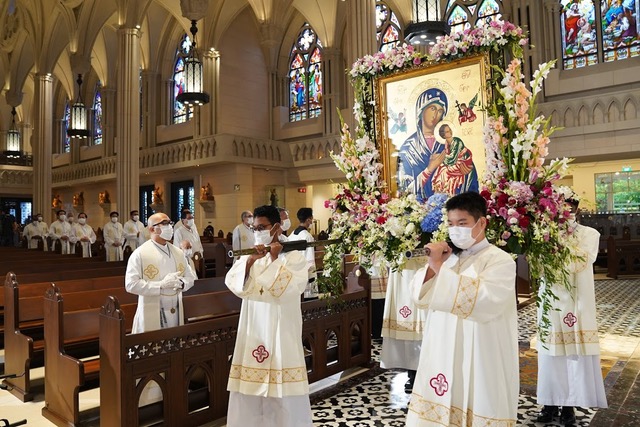 (Singapore, Malaysia) It was meant to be an epic celebration of the 70th Anniversary of Novena Church, the well-known Marian Shrine in Singapore. An organising committee was assembled, a programme was developed, foreign guests had been invited and venues were booked. But, a Procession planned for 15,000 people at the National Convention Centre had to be cancelled due to Coronavirus. The community in Thomson Road, Singapore, had to find creative ways to share the Good News and the idea of a Virtual Procession was born.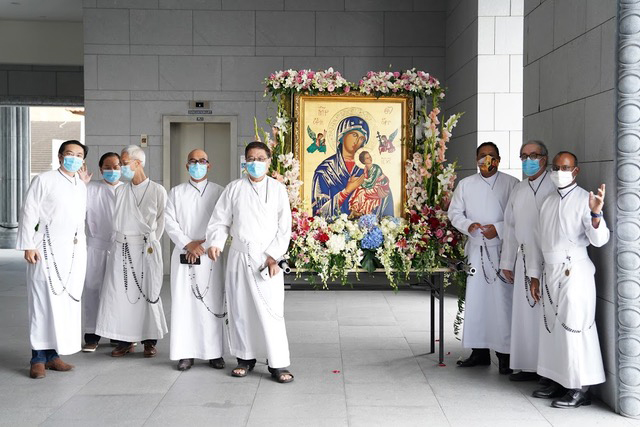 On the traditional date, the first Sunday of September, the community gathered for a mass, a short procession and the crowning of the icon of Our Mother of Perpetual Help. This year's experience was very different though. Safe distancing regulations in Singapore allow only fifty people to attend mass at one time. Having our usual crowd of devotees was out of the question. Instead, a team of confreres, staff, lay ministers and collaborators and professional media companies put together a virtual procession.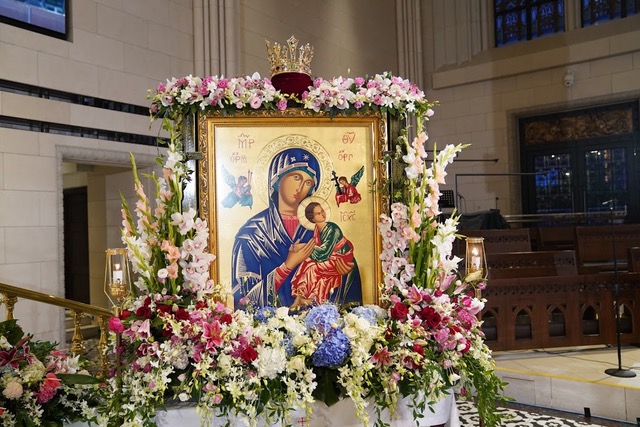 The event lasted for three hours and included testimonies, a rosary prayed in five languages, musical performances and of course the Eucharistic celebration with preaching in both English and Mandarin as well as a procession of the icon of Our Mother of Perpetual Help and the crowning of the icon. Approximately 50,000 people from all over the world tuned in Live or watched it after the event.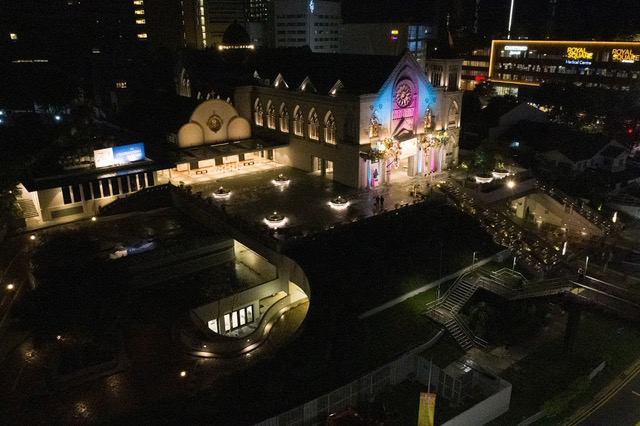 The Vice-Province of Malaysia & Singapore has included the use of media for the purpose of evangelization and reaching out to digital natives as a missionary and apostolic priorities. As disappointed as we were that our faithful devotees could not be with us, it has challenged us to develop new skills that will come in useful in the post-COVID-19 church that we all have to prepare for. We give praise to Our Mother – with love and gratitude.
Gerard Louis, CSsR.
You can watch the Virtual Procession in honour of Our Mother of Perpetual Help by clicking the link below.