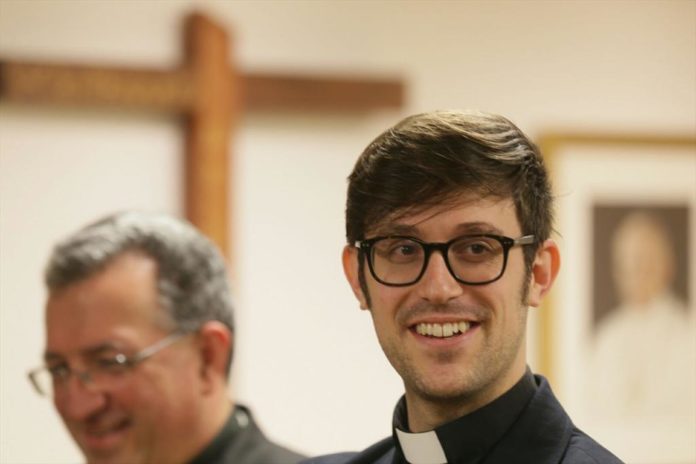 "You still don't know Father Damien, the Spanish priest who is making a splash at TikTok?" Such a title holds an article in the Spanish "La Razòn" about fr. Damian Maria Montes C.Ss.R. who uses TikTok to reach out the young people, dialogue with them and evangelise.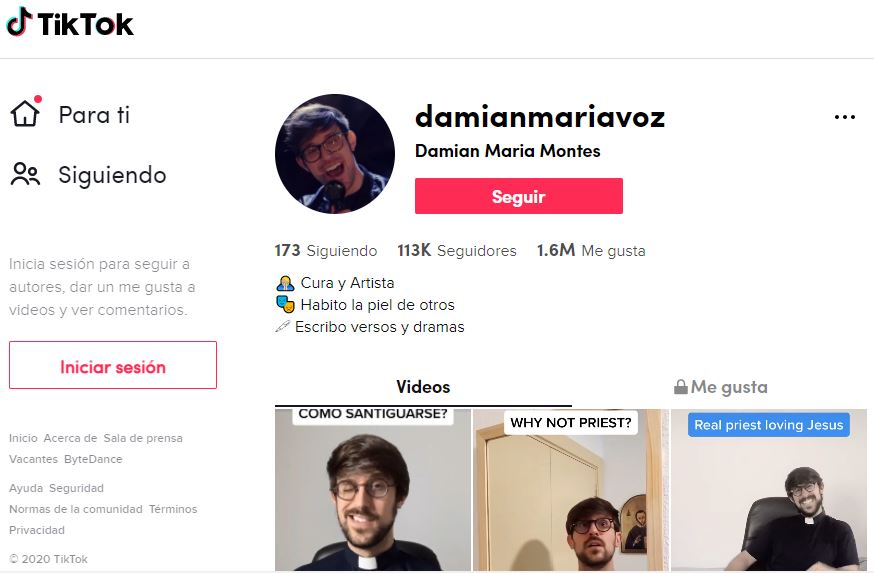 Among videos of young people moving their hips in a maddening frenzy, food addicts showing their daily intakes and bizarre recordings exalting the provocative ego, a young man with marked bangs, round pasta glasses and collars suddenly appears. A not very tempting profile a priori considering the vanity fair that is spent at TikTok. But there is something about him that hooks. A mischievous smile that rivals that of the best influencer, but in his case goes beyond simple social exhibitionism with which he has managed to capture the attention of more than 76,000 people in this popular social network.
In his stories, he mixes a sense of humour while teaching sanctity to the rhythm of Pascal Letoublon or jokes with those who return to the confessional with some sin they have left unconfessed, with "express" clarifications about religion. It solves doubts, speaks of you to you and offers a renewed and necessary face of the Church, a closeness that with time had been left aside and that opened a gap between the pulpit and society.
Father Damian has known how to take advantage of new technologies to bring God's message to the young, to dialogue with them through the means they use. Born in Granada, at the age of 34 he is already an authentic celebrity.
This Redemptorist missionary who became famous for his participation in the program of La Voz and later in the musical "33", has been assigned to the Parish of San Gerardo Mayela, in the Aluche neighbourhood of Madrid, for a year, where he welcomes us to talk about the phenomenon he has created in TikTok.
"I have always been present in social networks, and I became a TikTok during the quarantine. While we were locked up at home, I heard that it was booming and that everyone was making videos and I started to look around. It's a network that connects a lot with my sensibility because it's fun, it has a playful aspect that I like. At first, I didn't get much reception from the videos I was uploading, but I thought maybe people were interested in knowing about the inner aspects of the Church, and it started to work," he says.