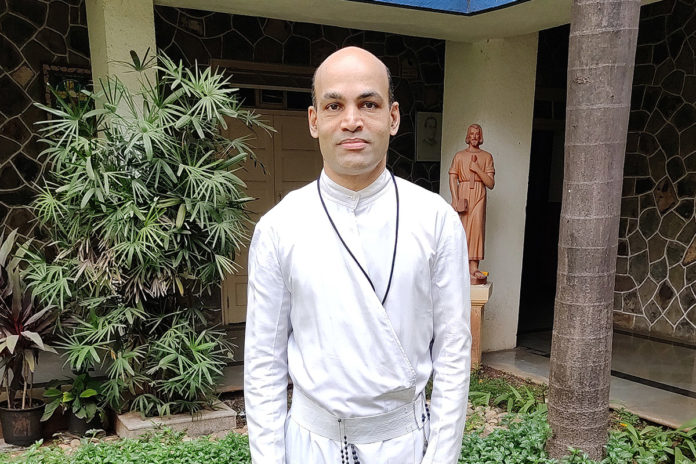 (India) On the 8th December Fr. Henry Fernandes of the Vice Province of Majella and V. Provincial Vicar very successfully defended his doctoral thesis in Psychology.
The topic: "A Study on Stress and Coping in Parents of Intellectually disabled Children and the Effects of an Intervention Program." Dr. Fr. Henry Fernandes, C.Ss.R. studied for his Doctoral Program at the Martin Luther Christian University in Shillong in North East India. His research was based on over 100 families which special children in the states of Goa and Karnataka in India who are coping with care for their special needs children but also encountering the effects of various intervention programs. This data based research will enable Dr. Fr Henry to continue a very necessary ministry to families coping with the mystery of suffering and woundedness. Dr. Fr Henry has the unique distinction of being the very first Indian Redemptorist to have a Doctorate in Psychology.
Joseph Ivel Mendanha, C.Ss.R.