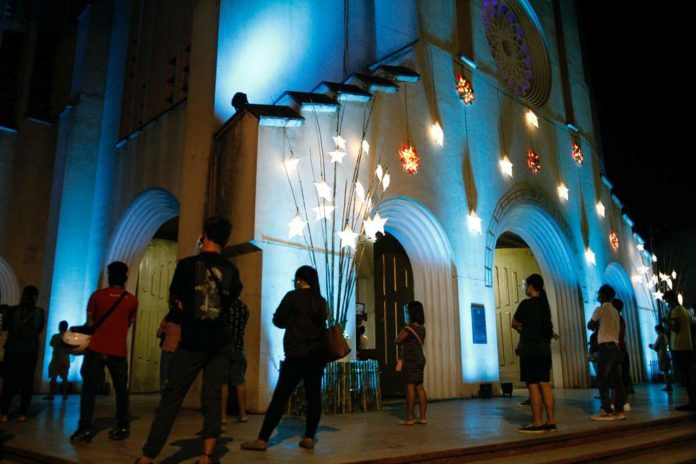 Dawn Masses during Pandemic at the National Shrine of Our Mother of Perpetual Help, Baclaran, Philippines.
On December 15, 2020, the Filipino faithful started their traditional 'Simbang Gabi' Masses. The Philippines is still tolling more than a thousand new CoVid-19 cases daily. Mass gatherings such as celebrations and parties are still prohibited. Despite this, the faith of the people remains unperturbed. The government had allowed the 'Simbang Gabi' Masses to be celebrated and adjusted the curfew hours for this special season.
The National Shrine of Our Mother of Perpetual Help had been one of the most attended churches during 'Simbang Gabi'. Thousands of people attended our Masses. The Church was full, and some were not able to enter. To make sure that health protocols are observed, the church had strictly implemented the wearing of face masks and face shield. Physical distancing was also enforced by providing marks for designated seats and areas to stand or walk. Volunteers and ushers were helping to make sure that these were observed.
by Fr. Ronald Balase, C.Ss.R.
Photos by: Jasmin Gorero and Bimbo Mayor