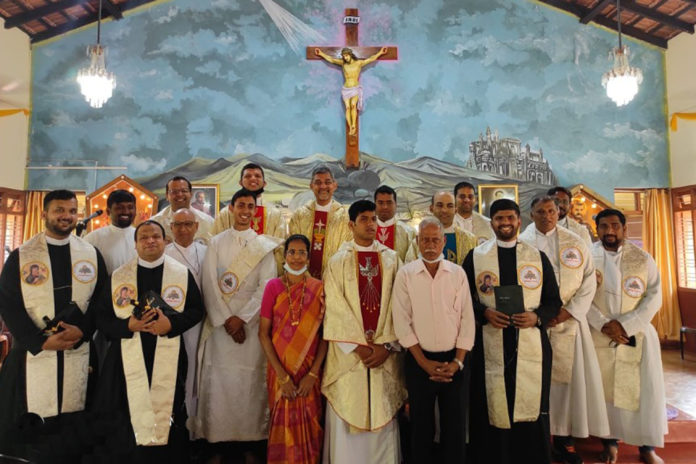 (India) On the 15th December Fr. Dony Cardoza, C.Ss.R. was ordained a Redemptorist Priest by Rt. Rev. Bishop Peter Paul Saldanha, Bishop of Mangalore at Little Flower Parish in Niddodi in the Diocese of Mangalore. The Ordination service was well attended by the Redemptorists representing all the communities of the Vice-Province and the entire Vice-Provincial Council. The Parents of the newly ordained were joyfully present and a few close relatives and parishioners as the Covid-19 rules were strictly implemented. The two sisters and their families of the newly ordained could not attend as they were out of the country. It was truly a day of celebration and gratitude for the V. Province that waited since April for this moment due to the pandemic restrictions.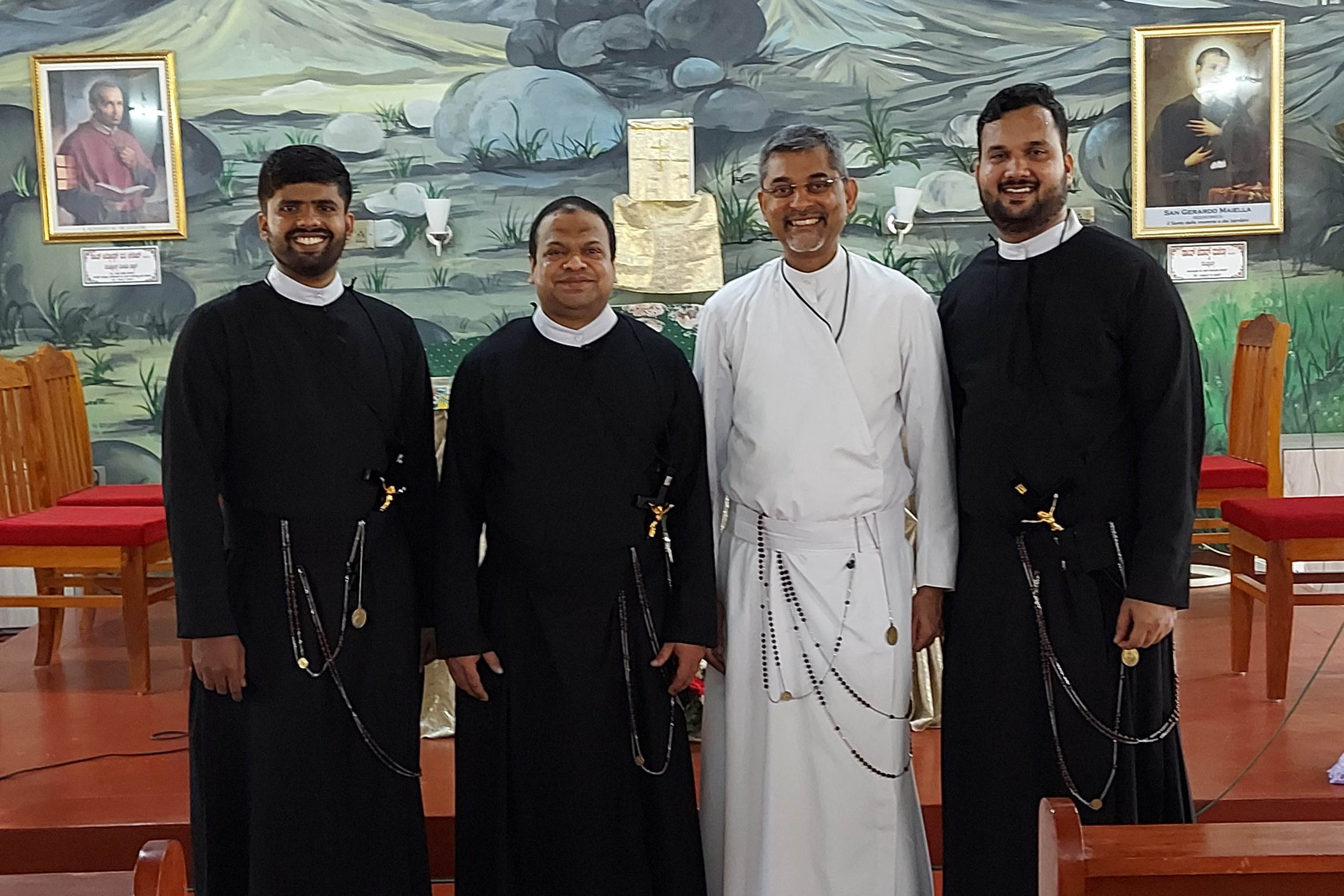 On the 16th of December Fr. Dony celebrated his thanksgiving Eucharist in our own Redemptorist Parish of St. Francis Xavier at Saverapura Palke. At this Eucharistic celebration was also the Commissioning of 3 young Redemptorist Missionaries (Frs. Noel Mascarenhas, Juvance Serrao, and Agnelo Rodrigues) who completed their Pastoral Year in March 2020. This celebration too was delayed due to the pandemic. The V. Province celebrated God's graciousness as these young Redemptorists now go out with faith and zeal to proclaim the Lord's abundant Redemption to his people especially the abandoned poor.
The year 2020 comes to a close with the V Province rejoicing despite the pandemic restrictions that Redemptorists are witnesses of the Redeemer in Solidarity for Mission To a wounded world. The work of the Lord continues through his chosen instruments in these challenging times. 3 Pastoral Fathers Commissioned, 1 Ordination to the Priesthood, 3 Final Professions, 3 young deacons ordained and 1 newly professed in this year 2020. God's graciousness be praised.
Joseph Ivel Mendanha, C.Ss.R.