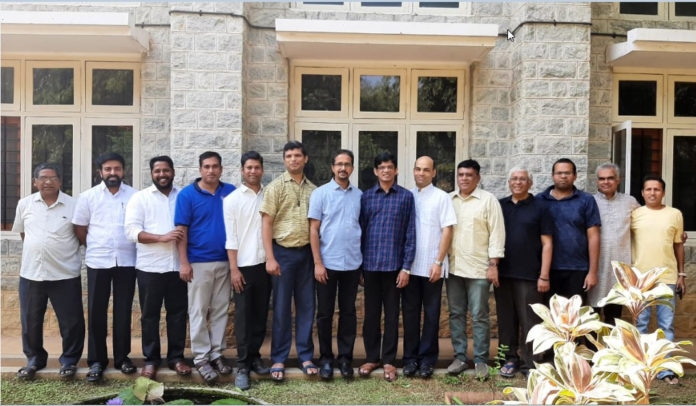 (Bangalore, India) The 4th Meeting and the 3rd in this quadrennium of the Joint Councils E(V)PCs of the 3 Units in India (The Provinces of Bangalore and Liguori and the V. Province of Majella) met at Maitreya in Bangalore from the 24th to the 26th February 2021. The Meeting was chaired by Fr Edward Joseph, Provincial of Bangalore. The Meeting was attended by Fr Michael Brehl (Superior General) via zoom from Rome, Fr. Sebastian Anidato (Consultor General) via zoom from Rome, and Fr. Jovencio Ma (Conference Coordinator) via zoom from Davao in the Philippines. Fr Ivel could not attend in person but attended via zoom from Mt St Alphonsus, Bangalore due to quarantine (Covid-19) restrictions.
The meeting took up the reports and evaluation of the Joint Commissions for Formation, Common Mission, Territories and Vocation, RYVM, Media Ministry, Common Voice, and OLPH Novena. Plans for each of these commissions for the future were also presented and accepted.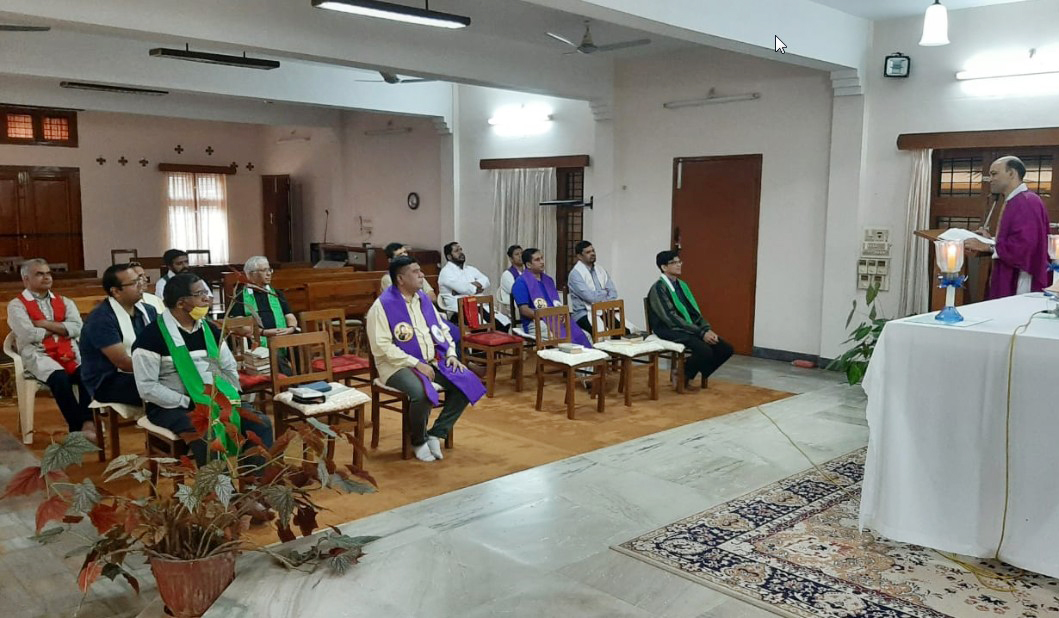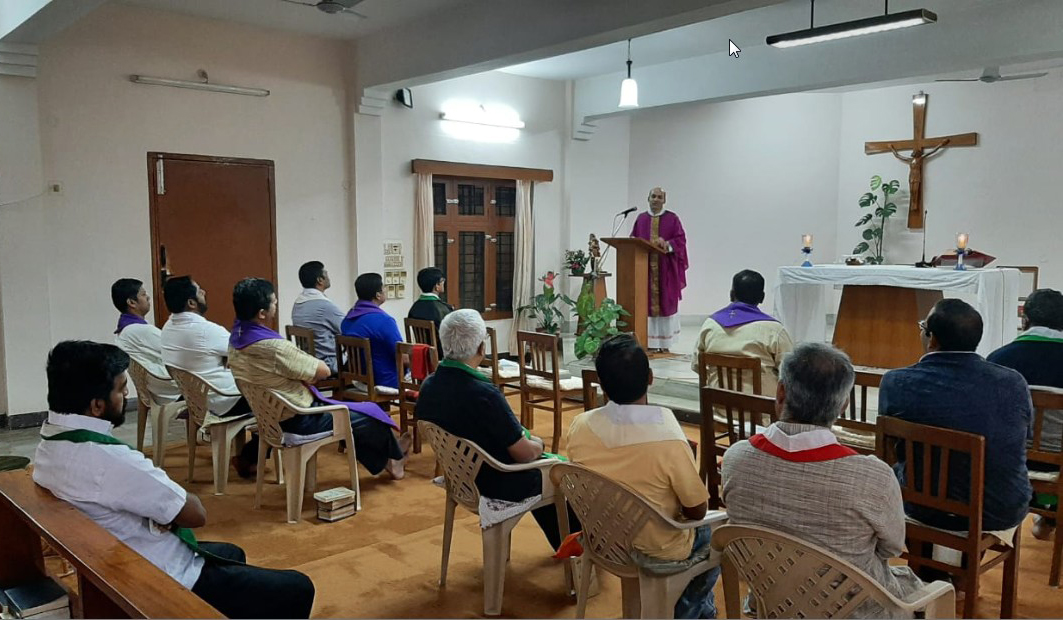 The Meeting also was to address the plans for becoming a Confederation in the Conference of Asia Oceania. For this purpose, two more Joint Commissions were established: The Commission for Evangelisation (to implement the Apostolic Plan of the Conference among the Units in India) and the Commission for Statues for the Confederation. These commissions will report to the next Joint Council meeting. Further, plans were discussed (how to collaborate in Mission and Formation with the rest of the Conference and Congregation and how to keep all the confreres involved and informed about the process of Re-configuration) along with structures of governance for the Confederation. The Next Joint Council Meeting of the 3 Units in India will continue the evaluation of the Joint Commissions and their work and also plan for the inauguration of the Confederation (a date has been set of the Inauguration as 1st August 2023).
The Presence (via zoom) of Fr General, Fr Sebastian, and Fr Jovencio Ma and their words of encouragement and advice was extremely helpful in this process of Re-configuration. The Meeting ended with a vote of thanks proposed by Fr Edward and another by Fr Henry (Vicar of the V. Province of Majella). The various commissions later met to finalize dates and plans for their forthcoming meetings. The entire group then left after lunch for a visit to the National Park of Bangalore for a safari.
Joseph Ivel Mendanha, C.Ss.R.