Despite the growth of the COVID -19 pandemic in the first month of this year, 2021, the different Redemptorist communities in the country strive to accompany the faithful and students in strict compliance with biosecurity protocols in liturgical, pastoral and academic programming.
Once the coronavirus cases decreased, the provincial government motivated the exchange of ideas, the presentation of the project for the reconfiguration of our Unit, the pastoral plan and other apostolic initiatives through three provincial assemblies held in Villa Marianella (Chinauta), Piedecuesta and Buga. Since the beginning of the pandemic, it was the first time that a face-to-face fraternal meeting was held among the different congregations.
At the beginning of March, meetings of local superiors, parish priests and treasurers met at the Provincial House to share pastoral and community experiences during the confinement, the new challenges that have arisen and training in pastoral and administrative matters. Likewise, virtual meetings have been held with the different apostolates such as vocation promotion, formation secretariats, pastoral, spirituality, social pastoral, economy and the communications commission.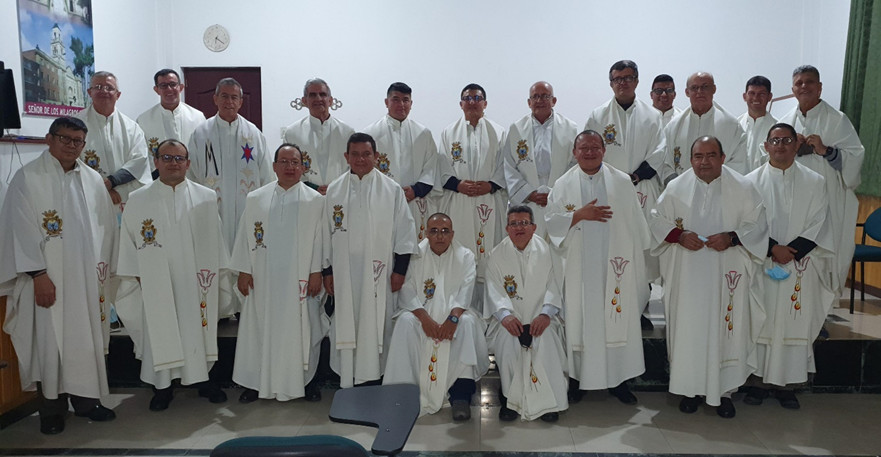 On the other hand, the Redemptorists of Colombia have wanted to reflect during this year on the theme of migration and the different phenomena of human mobility that affect Colombia and the world. The Province of Bogota wants to be in solidarity with this reality and project a pastoral work to benefit this human group that urgently needs our support and challenges our Alphonsian charism. The initiatives that we hope to carry out are consigned in the Provincial Apostolic Plan and in each local community's projects.
Concerning the means of communication, we intend to strengthen this apostolate in the social networks, the web page and physical or digital publications. Our itinerant missionary team will develop the "Virtual Mission" from March 19 to 26 in the context of the year of St. Joseph. For more information, we invite you to consult our website: https://www.redentoristasdecolombia.com.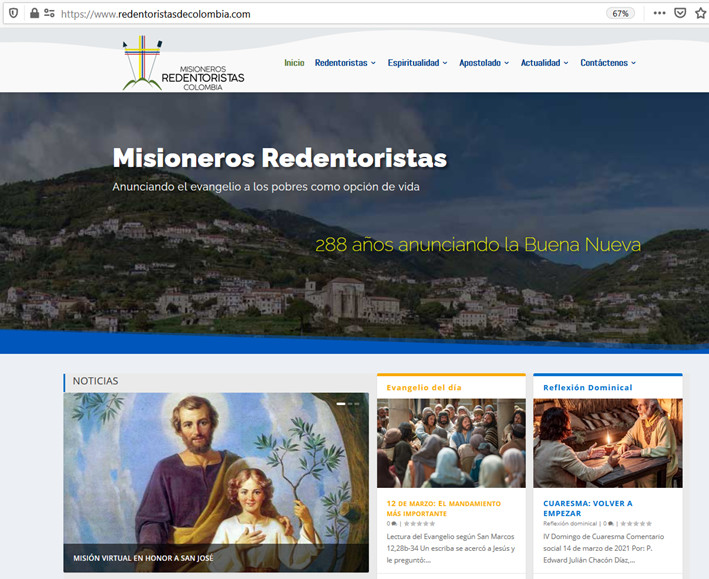 Finally, this historic moment impels us to strengthen our apostolic witness and our consecration to the Redeemer so that, through our missionary action, we may be in solidarity with the wounds of our world. May our Mother of Perpetual Help continue to guide and accompany us in our various activities. May St. Clement Hofbauer, on the 201st anniversary of his death, stimulate us to be creative and energize our evangelizing task.
Father Edward Julián Chacón Díaz, C.Ss.R.
Communications Office Coordinator
Province of Bogotá