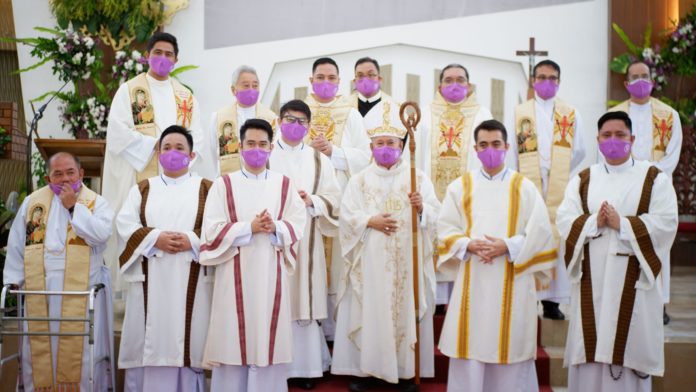 Davao, Philippines: Final Profession and Diaconate Ordination
On March 16, 2021, in line with the celebration of the 500 Years of Christianity in the Philippines, The Redemptorist Formation Community in Davao and the Redemptorist Province of Cebu celebrated with gratefulness and thanksgiving to God for the wonderful event in the lives of our brothers.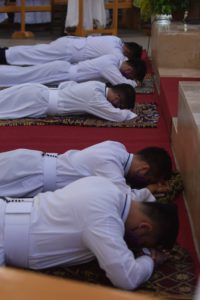 These five brothers professed their final vows and were admitted to the Order of Deacons afterwards. Archbishop Emeritus, Orlando Beltran Cardinal Quevedo, O.M.I., D.D., of the Archdiocese of Cotabato was the main celebrant and the ordaining prelate. Fr. Copernicus Perez, C.Ss.R, the Superior of Province of Cebu, was also present. The ordination was held at the Parish of Our Mother of Perpetual Help in Davao City with a simulcast on Facebook and Youtube for the families and friends of the brothers who could not come due to the pandemic.
This occasion marks a new beginning of their lives as servants of the Church, especially as preachers of the Word and in caring for the poor, the sick, and the needy.
We continue to join them in prayers and thanksgiving, asking the Lord to bless and guide them in their vocation to serve Him and His people.
#BeARedemptorist #WeLoveBecauseWeAreLoved #Padayon
by: Bro. Marco Aves, C.Ss.R
RFC DAVAO – Alphonsian Multimedia Ministry